Eleven Books to Help You Embrace the Snow
Picture books, chapter books, and novels to enjoy the rest of the winter.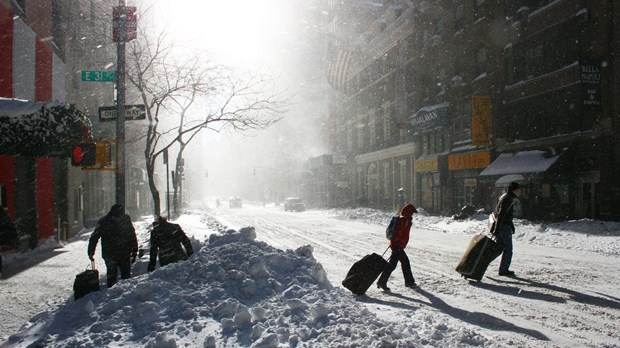 Image: carnagenyc
I live in New England, and right now we have over a foot of snow on the ground. To the northeast of me, in Boston, they've had more snow in a seven day period than ever before in recorded history. The Midwest has been pummeled with snow this season. I've even seen images of snow in Texas.
I'll be honest. My inclination when it comes to snow is to enjoy the first day of a lovely white landscape with spontaneous fun with our children.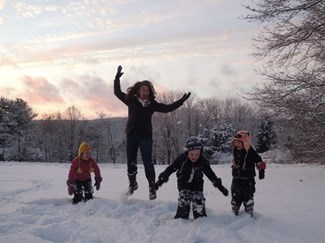 And then my inclination is to get really grumpy about the inconvenience and lack of order to our days. (In fact, the first chapter of my book Small Talk is about a snow day gone wrong.)
I don't like losing work time. I don't like the way we all bicker when we're cooped up inside for too long. My toes have not been warm since sometime in December.
Yesterday, walking across a sheet of ice with Penny after picking her up from the bus stop, she took my hand and said, "Mom, you're the best mom in the world."
My heart filled with warmth, a smile spread across my face. "Oh, sweetie, thank you so much!" I say.
"But you're also sometimes a jerk," she said, matter-of-factly.
The snow brings out the jerk part of my personality, but I'm trying to let the admittedly hyperbolic best-mom-in-the-world part come out. I'm trying to embrace the snow. I have decided to order some snowshoes and foot warmers. I've asked a writer/pastor friend who says she's loving winter to write a guest post for next week. And I've been thinking about ways to combine the activity I love best with the snow. So here's a book list of picture books, kids chapter books, and grownup books to help you finish the winter well and let the snow bring out the best parts of you: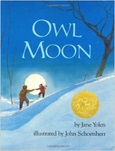 TOP PICK for Kids: Owl Moon by Jane Yolen. This simple, poetic story of a little girl on a moonlit walk through the snow with her dad looking for an owl, is actually all about hope. My favorite picture book of all, AND it happens in the snow.
Runners-up:
The Snowy Day by Ezra Jack Keats. Another classic in which young Peter takes a walk in his snowy city.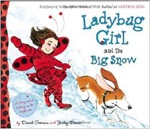 Ladybug Girl and the Big Snow by Jacky Davis. Marilee and I love to snuggle under her covers and read about Lulu, who overcomes her frustration with the cold wet slippery stuff outside and turns it into a fun day instead.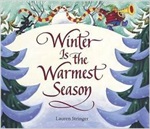 Winter is the Warmest Season by Lauren Stringer. A little boy talks us through his house and all the ways he stays warm in the winter.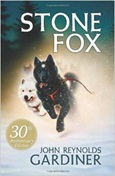 Stone Fox by John Reynolds Gardiner. Penny is reading this book in school right now, about a little boy who hopes to win a dogsled race in order to earn money for his family. She says it's great.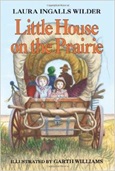 Little House on the Prairie by Laura Ingalls Wilder. Wilder describes snow on the prairie like no one else. She also writes about it in The Long Winter, but an entire town on the edge of starvation due to snow seems a bit too bleak for this list!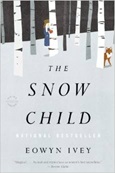 TOP PICK for adults: The Snow Child by Eowyn Ivey. This gorgeous novel plays on the legend of the Snow Queen, weaving together the story of a childless couple who move to Alaska and the story of a child who appears in their lives only when it snows. Magical, heartwrenching and heartwarming, this book can only be fully appreciated on a snowy day, and Ivey makes the snow more beautiful than ever.
Runners-Up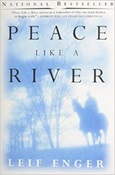 Peace Like a River by Leif Enger. Set in the upper midwest, a father chases after his son and brings his younger children along. I read it and loved it a long time ago, but I'm pretty sure there's snow in this one. There's certainly faith, hope, and love—all good for a snowy day!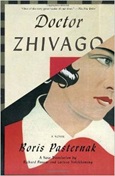 Dr. Zhivago by Boris Pasternak. Russian winters are colder than these, and this story of love and loss and longing is perfect for a day in front of a fire.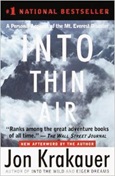 Into Thin Air by John Krakauer. For the adventurers in our midst who wish they could be climbing Mt. Everest in a blizzard. Or for the people like me who are not adventurous and would never want to climb Mt. Everest or even walk onto flat ground in a blizzard, but enjoy tales of adventure--this is an old one but fascinating still.
Snow Geese by William Fiennes. This is the only book on this list I haven't read, but it comes highly recommended and I thought it would be good to include one more work of non-fiction. This memoir describes the migration of geese from the southern United States to the Arctic through a man who decides to journey with them.
Happy snow days, and happy reading!
Support our work. Subscribe to CT and get one year free.
To add a comment you need to be a registered user or Christianity Today subscriber.
Recent Posts
Eleven Books to Help You Embrace the Snow