Father of Baby with Down Syndrome Raises $500,000 through Gofundme
And yet we couldn't raise $2000 to help 500 families. A guest post by Stephanie Meredith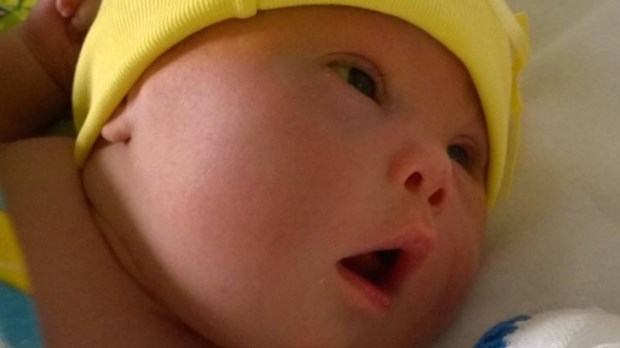 Image: Leo Forrest. PHOTO: GoFundMe, courtesy Samuel Forrest
A few years back, friends of mine began an adoption process for a little boy with Down syndrome who lived in an institution in Russia. The adoption got caught up in the limbo of the dispute between Russia and the United States over adoptions, and Timofei never came to the United States. But the story of Timofei garnered enough attention that his Russian birth parents decided to bring him home rather than have him continue life in an institution. I thought of Timofei when I heard the story of Leo Forrest, a baby boy with Down syndrome caught in another international news story about institutionalization, family, and support. I've asked Stephanie Meredith, author of "Understanding a Down Syndrome Diagnosis," to share her thoughts on one aspect of this situation:
Over the past week, the story of Leo Forrest has burst into the media about a father who said that when he decided to take home his newborn with Down syndrome, his wife filed for divorce. According to the mother, she did so because societal discrimination was so profound in her native Armenia, where the child was born. Mr. Forrest wanted funds to move back to his native New Zealand, where services are better for people with disabilities. He also wanted to stay home part-time to raise the child. The outpouring of funds from the public to this story exceeded the requested amount of $60,000 and continued to climb meteorically to nearly half a million dollars in the past 10 days.
The details of this story became murky when the mother shared a conflicting account of events. Still, societal discrimination against people with Down syndrome in Armenia is significant, and little Leo is more likely to thrive if he does not live in an institution but grows up with his family. He is also more likely to receive better services in New Zealand.
14 years ago I learned that 95% of infants born with Down syndrome in Russia are institutionalized. I desperately wanted to help, so I emailed a reputable Down syndrome organization in Russia and asked what I could do. They said they wanted the book, Babies with Down Syndrome, translated into Russian to help exponentially more children to be raised at home. I set to work in collaboration with them to negotiate the copyright and raise funds for that effort.
For nearly 14 years, I've worked to advocate for people with Down syndrome in Russia—alongside the publisher Woodbine House; the US State Department; Amy Allison, the Executive Director of the Down Syndrome Guild of Greater Kansas City (DSG); Downside Up in Moscow; and Sun Kids in Yekaterinburg. We have worked together on projects such as translating Babies with Down Syndrome into Russian to be distributed at maternity hospitals throughout Moscow and beyond; training parent groups to give new parent support and welcome baskets at hospitals; visiting Russia through the State Department to share presentations with education and medical universities and government leaders about how to move from institutionalization to inclusion; and creating art and photography shows featuring the work of people with Down syndrome (including the photography of my 15-year-old son with Down syndrome) to exhibit throughout medical universities in Russia. These efforts change society.
In Moscow, where Downside Up distributed our Russian translation of Babies with Down Syndrome, which cost about $10,000 to translate and print in 2009, the institutionalization rate has dropped from 95% to less than 50%.. One father from Moscow, Denis Bulgakov wrote that his geneticist offered institutionalization, but "while I was in her office I noticed a book with a funny baby in a striped tank top on the cover [the cover of Babies with Down Syndrome]. I liked him very much and it crossed my mind that children with Down syndrome are far from being ugly, but are actually pretty cool. The book happened to be published by Downside Up, and … I decided to go there … I realized that we weren't alone and that Vasya would always find support." In Yekaterinburg--where Sun Kids was trained by Amy Allison to hand out new parent baskets and is funded by the state and donations at about $20,000-$50,000 annually-- institutionalization has dropped in 5 years from 80% down to 20%, according to Maria Taff at the US State Department. She said, "This is the result of work of 'Sun Children'! They consult parents and medical specialists, [and] educate the community." With education and support, more families are raising their own children at home and becoming advocates themselves.
In fact, two years ago, Sun Kids in Yekaterinburg requested a Russian translation of the Down Syndrome: The First 18 Months DVD by Will Schermerhorn to share in their new parent baskets. Amy Allison set up a GoFundMe account to raise money for this project with the relatively modest goal of raising $1500. Among our extensive network of advocates and friends in the Down syndrome community, the contributions totaled a mere $306.48. We were able to complete the project because DSG and the State Department contributed the rest. In the end, it cost about $2000 to translate and distribute copies of this life-changing video to about 500-1000 families.
Methodically shifting social paradigms with hard work is not as sexy as one gripping story, but it's the most effective way to improve conditions internationally — by working collaboratively with individuals within these nations and empowering families there. While I understand that donations roll in for individual cases like the Forrest family, and I'm genuinely happy Leo will get the support he needs, it's frustrating that the public is much less likely to support these coordinated efforts that help many more people.
If you want to support these types of organizations, you can research the reputable organizations listed on Down Syndrome International and reach out to groups like DownsideUp to find out what you can do to offer the most help. It may require a couple more steps than simply making a donation on GoFundMe, but if you really care about changing conditions for children like Leo, please consider making your gift extend beyond the one child.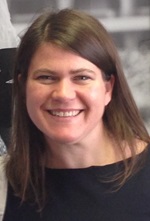 Stephanie Meredith is the author of "Understanding a Down Syndrome Diagnosis," the Co-Author of "Diagnosis to Delivering: A Pregnant Mother's Guide to Down Syndrome," and other resources about Down syndrome. She is also the Medical Outreach Director at the National Center for Prenatal and Postnatal Down Syndrome Resources at downsyndromediagnosis.org. As a volunteer outside of work, she facilitated the translation of "Babies with Down Syndrome" into Russian between 2002-2009 and also visited Russia as a US Speaker about Down Syndrome through the US State Department in 2011. Her 15-year-old son with Down syndrome is a photographer whose work was featured in an exhibit that traveled throughout medical universities in Russia between 2012-2014. (All opinions are her own and do not reflect the views of her employer)
Support our work. Subscribe to CT and get one year free.
To add a comment you need to be a registered user or Christianity Today subscriber.
Recent Posts
Father of Baby with Down Syndrome Raises $500,000 through Gofundme