The Celebrity Writer who Changed the World
An interview with Karen Swallow Prior about Hannah More's legacy as a writer, activist, and educator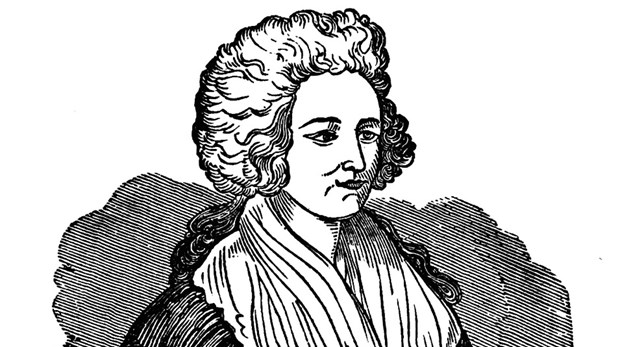 Professor and writer Karen Swallow Prior's biography of Hannah More—abolitionist, poet, and reformer—came out last fall. March is Women's History Month, so it seemed like a perfect opportunity to ask Karen to reflect upon More's life and legacy:
Although I hadn't learned of Hannah More until you brought her to my attention, I now think of her as an abolitionist alongside William Wilberforce and others who helped stop the British slave trade. But your book covers much more than More's anti-slavery efforts. What other causes was she involved in? How did her faith influence her involvement in those causes?
This is the aspect of More's life that is so fascinating and instructive. She and her fellow Evangelical friends were by no means "single issue" activists. They sought moral and religious reform across an astonishing range of issues. More, specifically, worked in the area of education more than anything else. She started out as a teacher at a girls' school opened by her older sisters and began writing didactic works for their students and eventually wrote a great deal on the changes she wanted to bring to female education, particularly for middle- and upper-class girls.
She eventually turned her attention to the education of the lower classes, opening numerous Sunday Schools outside of Bristol where the children, and eventually some parents too, were taught reading, arithmetic, Bible lessons, catechism, and employable skills. More's prolific body of writing covers a wide range of topics including faith practices, Christian marriage, kindness to animals, frugality and stewardship, and spiritual devotion.
In her old age, after she had accumulated a fair amount of wealth from her writing, More practiced philanthropy, supporting young clergymen in their schooling along with continuing to help the poor and slaves in a variety of ways. When she died, the proceeds of her estate went to hundreds of ministries and causes. Her mark continues throughout her home region today, with streets, schools, and institutions that bear her name. In fact, some of these funds funded Kenyon College here in America.
I'm also fascinated by More as a writer. What kind of writer was she? How did she use her writing for good in the world?
More was a phenomenally successful writer in her own lifetime (She lived from 1745-1833). She was an early example of the celebrity writer. More offers nearly a "rags-to-riches" tale: she was born to a humble charity school master and she died as a wealthy philanthropist. Her earliest writing—verse and drama—reflects her classical learning. Some of her youthful poems (written during her courtship with a gentleman suitor that was eventually broken off) also reflect the coming Romantic movement. As she matured, she wrote mainly treatises, the sort of works that are the forerunners to today's self-help and spiritual living books. But she also wrote stories and ballads for the poor (published in the form of cheap tracts) and one novel (a bestseller) that was aimed at middle class readers.
More's collected works fill volumes today. However, her writing was very much of her time. The strength of this feature was that the public ate up everything she wrote. Most of her works rapidly went through multiple printings and were published across the globe. But writing in response to the particularities of her day means that most of More's works haven't passed the test of time. Most of her writing would not interest general readers today. I do think her spiritual writing continues to have great application today. A reader interested in giving More a try might consider reading The Spirit of Prayer, the last work she published, in 1825 when she was 80 years old. (I wrote a little about this work here.)
What do you take from More yourself as a woman who is a writer and a teacher as well as an activist of sorts? What influence has her story had on your career?
Oh, where do I begin? Perhaps I should make a list:
1. Mentors: One of the most instructive things about More's success is the role that mentors, both men and women, played in her life. When she was just starting out as a writer, influential men promoted her writing and got her connected to the London literati who then continued to support her. She returned the favor to others in a number of ways throughout her life by reaching out to support others.
2. Community: More wrote and worked within community, not as a lone ranger. Even though that community changed a few times in her life as her faith grew and her priorities changed, having the support of close friends was essential to her success and her personal strength, especially when her critics became vocal.
3. Bridge-building: More lived in a very stratified society. That context makes the kind of bridge-building she did even more remarkable than it is on its own. More reached the high and low in her society, she was read by royalty and the poor, she dined with farmers and Bishops, and counted men and women, believers and unbelievers among her friends.
4. Criticism: There will always be critics. The comments that are the bane of any blogger's existence are nothing compared to the attacks made on More by her enemies. And she wasn't unaffected by these attacks, not at all. At one point, they nearly did her in and she was ill for several years as she recovered from one particular controversy involving her Sunday Schools. But she persevered. That is truly inspiring.
5. Insecurity: Like most people, More struggled with insecurity. Hers was rooted in social inequity and the possible moral failings of her parents, from whom she seems to have distanced herself to some degree as she grew more successful. More was human and not perfect. But she overcame her insecurities and imperfections through her incredible faith in Christ and in her sense that her efforts were accomplishing kingdom work.
Are there any other women you would like to research and write about? Any others that have so far been "lost" to history?
Writing a biography was a much more difficult and complicated task than I anticipated. I have no doubt that there are many important women who have been lost to history that are worthy of re-discovery. At this point, I plan to leave that work to other writers. But who knows? I never say never.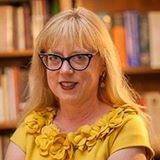 Karen Swallow Prior, Ph. D., is an award-winning Professor of English at Liberty University. She is the author of Booked: Literature in the Soul of Me (T. S. Poetry Press, 2012) and Fierce Convictions: The Extraordinary Life of Hannah More—Poet, Reformer, Abolitionist (Thomas Nelson, 2014). Prior is a contributing writer for Christianity Today, Think Christian, and The Atlantic. She and her husband live in rural Virginia with sundry dogs, horses, and chickens.
Support our work. Subscribe to CT and get one year free.
To add a comment you need to be a registered user or Christianity Today subscriber.
Recent Posts
The Celebrity Writer who Changed the World