March 2015
What Do Our Kids Need to Learn about Easter?
This theological abstract reality needs support all year round for any of us to believe it.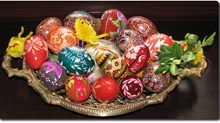 When it comes to explaining Easter to our children, we bump up against the same problems every year. First of all, our culture doesn't point to Easter. There are no Easter songs playing on the radio. There are no parties in the lead up or the aftermath. Compared to ...
Contraception and Faith
A compilation of the past three weeks of posts about contraception.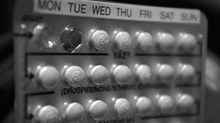 I've been interested in the topic of contraception and faith for quite some time, both in light of my own unwillingness to think about contraception in theological terms in the early years of my marriage (an unwillingness I have observed in others as well), and also in ...
From Depo-Provera to Natural Family Planning
What I learned about sex, my body, and the rhythms of life.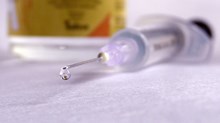 As this series on contraception comes to a close, Emily Heady offers a Protestant perspective on Natural Family Planning.
When my husband and I married in 2001, we were graduate students with tiny salaries, tiny living quarters, and gargantuan workloads. It was not a good ...
I Stopped Using Natural Family Planning
But I am grateful for what it taught me about my body and God's role in welcoming children.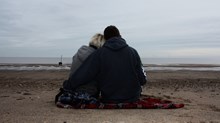 My her.meneutics colleague, Liuan Huska, joins the conversation today in describing the choices she and her husband have made to first use NFP and then a barrier method as forms of contraception. I am so grateful for Liuan's gracious approach to this topic:
When my husband ...
Why I Had a Vasectomy
Loving my wife meant limiting the number of children we conceived together.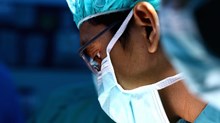 As I mentioned last week, we will be offering a variety of personal essays about the choices Christians have made about the use of contraceptives. Today, Matthew Towles, PhD, explains why he decided to have a vasectomy:
I wonder how many life-changing conversations happen ...
From Banned to Mandated
A history of contraceptives in the United States.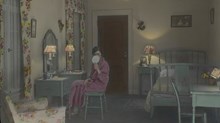 Last week, I began a series of blog posts about contraception and faith. Rather than rehashing the debate that ensued, please refer to Friday's post that discusses contraception, Margaret Sanger, and women's health in the developing world. Last week also featured a doctor's ...
Why I Have Seven Children
Our Decision to Follow Catholic Teaching about Marriage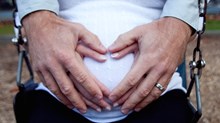 Mary Alice Teti offers the first of a handful of personal Christian perspectives on contraception here in the United States. She writes about how her Catholicism has shaped her view of marriage, and next week we will hear a diverse series of Protestant views:
Any young person ...
Questioning Margaret Sanger
A response to Rachel Stone's post about contraception and global health.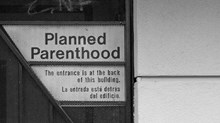 Two days ago, I published a piece on this blog by Rachel Marie Stone called "Contraception Saves Lives." Toward the end of this post, Stone writes:
Another study found that if every woman who wanted birth control had access to it, each year, there would be: 25 ...
A Doctor's View on Hormonal Contraception
The ethical and personal questions that arise with the advent of hormonal contraceptive methods.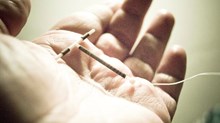 Dr. Emily Gibson has written about contraception for her.meneutics in the past, and I asked her to offer her perspective as a physician when it comes to the questions Christians might want to ask about hormonal contraception in particular. I appreciate her measured tone and ...
Contraception Saves Lives
Reconsidering Margaret Sanger as one who was opposed to abortion but emphatic about the personal and social good of contraception.
To begin our conversation about contraception and faith, I asked my friend and colleague Rachel Marie Stone to reflect upon her time working as a doula in Malawi. Here are her reflections on contraception and global health:
The young nurse was one of eleven living children ...
Are Christians Afraid to Talk about Contraception?
Introducing a series on contraception and faith.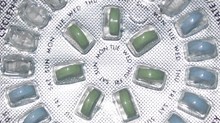 The Christian response to contraception tends to make news headlines, particularly in recent years. When the Affordable Care Act mandated employers pay for contraceptive methods, both Protestants and Catholics objected. Lawsuits ensued. Decades after the introduction of "the ...
Is It Worth It to #LeanInTogether?
A new Leanin.org campaign challenges men to share professional and family responsibilities for the sake of the common good.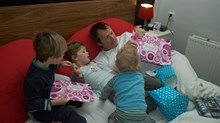 Leanin.org has begun a new campaign this week with the hashtag #Leanintogether. It highlights the benefits—for men, women, and children—when men invest not only in their paid work but also in their responsibilities at home. Among other things, it reminds us of ...
The Celebrity Writer who Changed the World
An interview with Karen Swallow Prior about Hannah More's legacy as a writer, activist, and educator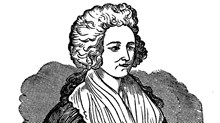 Professor and writer Karen Swallow Prior's biography of Hannah More—abolitionist, poet, and reformer—came out last fall. March is Women's History Month, so it seemed like a perfect opportunity to ask Karen to reflect upon More's life and legacy: