The International Convention of Christian Churches (Disciples), meeting in Texas for the second time this century, gave a standing ovation to Martin Luther King, opposed barriers to inter-racial marriage and adoption, and endorsed ICCC civil-rights action.
Despite such daring doings in Dallas September 23–28 and crucial steps toward centralized "restructure," the Disciples did nothing about the structured segregation within their own "brotherhood."
Originally, King was to appear alone, but conservative queasiness caused the addition of lawyer Robert Storey, former vice-chairman of the United States Civil Rights Commission, who made a strong stand against King-style civil disobedience. The exciting clash between Storey and King overshadowed the evening's third star, John Wright of Pittsburgh, first Roman Catholic bishop to address a Disciples assembly.
King said "the church must remove the yoke of segregation from its own body. Only by doing this can it be effective in its attack on outside evils."
Take the Disciples. They have parallel Negro-white conventions in six states and modified segregation in two others (Tennessee integrated this year). The 587 all-Negro congregations among the 8,000 in the ICCC have their own annual meeting, the National Christian Missionary Convention.
In August the NCMC voted to continue a study of merger with the ICCC, which Negroes also attend. But the NCMC's jovial leader, Emmett Dickson, said Negroes must "share in the administration," get more board positions and jobs with church agencies, and generally "share in the exhibition … the drama of the brotherhood." He says persisting racial lines are as much a matter of Negro clannishness as of white bias.
The NCMC wanted a resolution to urge calling of pastors on a non-racial basis, but the Dallas steering committee turned it down because the NCMC met after the July 25 resolutions deadline. Although a few white Disciples clergymen serve Negro churches, no Negro serves a white church.
After criticism at the convention of segregation at the Disciples' showcase church, National City Christian in Washington, D. C., the Rev. George Davis reported the 1,100-member congregation now practices open membership and has taken in five American Negroes.
Denominational executives this spring proposed, then withdrew, a motion to require public exposure of racial policies among Disciples churches in cities where conventions are held. But the conventions themselves have long been fully integrated, one reason the denomination has rarely met in Dixie.
In the resolution on inter-racial marriage and adoption, which spurred the most emotional debate of the week, the steering committee eliminated the reference to the denomination's own National Benevolent Association.
The convention approved a report on staff civil-rights work. This was done despite a petition from 139 Dallas Disciples against "indecorous" political action. "There is enough of God's work to be done to keep us all busy," the petitioners said. The Disciples also approved a last-minute resolution deploring the burning during the convention of Negro staffer John Compton's home in Westlake, Ohio, a previously all-white suburb of Cleveland.
Nobody breathed a word about how race relates to restructure, which passed its first hurdle in Dallas. The centralized design, as expected, was sent to congregations for a quick look (they are supposed to respond within seven months) and is headed for approval, after revisions, at next year's convention. The ICCC also established a mass assembly of elected delegates from congregations, regions, and agencies, replacing a system of whosoever will may come—and vote. Proponents say this plan, which will begin next year, makes the Disciples a denomination for the first time.
Conservative congregationalists charged that restructure was part of a master plan to get the Disciples into the giant church being formed by the Consultation on Church Union. The restructure chairman, Granville Walker, flatly denied this, but admitted Disciples can't act on merger without restructure. "Who could unite with 8,000 autonomous congregations and 127 separate agencies?" he asked.
Those agencies are free agents, and each must decide if it wants to come under the umbrella. As for the congregations, leaders admit some will leave the denomination on the restructure issue. The increasingly disloyal opposition claimed that when the time comes for COCU consummation (in Dallas this was estimated to be sometime between 1973 and 1976), less than half the Disciples will go into the huge new denomination. Legal groundwork is being laid in advance on both sides.
Integration: A Rough Road
Methodist officials rejected a plea for unilateral denominational action against poverty and racial inequity in Mississippi and voted $70,000 for the National Council of Churches' controversial Delta Ministry. Meanwhile, Delta lost its director, 35-year-old Arthur Thomas, who is moving to Washington.
At least two Protestant ministers in Grenada, Mississippi, spoke words of condemnation from the pulpit last month after acts of racial violence against local Negro school children. The Rev. C. B. Burt of the First Methodist Church had almost half of his congregation come to the altar in response to his call for contrition for the violence. The Rev. Emmett Barfield of the First Presbyterian Church also spoke out.
In Macon, Georgia, the minister of a Baptist church and two of his assistants were fired in a dispute over the seating of Negroes. The church is located on the campus of Mercer University, a Southern Baptist school.
Negro Baptists Rap 'Black Power'
Negro Baptists are split on civil rights strategy, but neither side sees any value in the "black power" slogan now brandished by Negro militants.
The National Baptist Convention, U. S. A., Inc., which takes a dim view of civil rights demonstrations, said in a resolution at its Dallas meeting that power is segregation in reverse and that those who promote it are "guilty of the same type of prejudicial thinking and feeling that they have so long condemned in white segregationists."
The same week in Memphis, the new president of the Progressive National Baptist Convention, Inc., Gardner C. Taylor, told his denominational meeting that black power is a "sick slogan produced by the diseases of a sick society." While the black-power "distortion" is an understandable result of denial, he said, "we have come far too far now to change directions. We must march on to an integrated society.…" In Taylor's analysis of American cultural history and national identity, "black and white have inextricably and irrevocably affected each other."
Taylor's unsuccessful bid to unseat Joseph H. Jackson, longtime president of the NBC, led to the 1960 pullout and formation of the Progressive Convention, which supports non-violent civil rights demonstrations. Taylor was the first Negro president of the Protestant Council in New York City.
The NBC resolution said that if black power means only growing political, economic, and educational strength, it is "not needed," because this is what Jackson has promoted for years. In fact, Jackson this year sounded faintly like a black-power advocate as he said Negroes must develop appreciation of their own race and build a solid Negro-owned business base, even if they have to hire a "white front" to do it. And he said, "We will be better off when we make it known we are not for that type of integration that saddles us with cheap, undesirable white people."
The convention resolution said that "it matters not how non-violent civil disobedience may be, it is a form of lawbreaking and lawlessness, and it can never be considered a virtue" in America.
A related resolution said the political statements of the National Council of Churches do not speak for the NBC, and that the NBC belongs to the National Council only for fellowship. The 5.5-million-member Negro body is the NCC's second-largest member and makes up one-eighth of its constituency.
The law-and-order emphasis and condemnation of direct action brought predictable praise from the Texas press and from such white conservatives as Governor John Connally, a convention speaker.
Mrs. Mary Olivia Ross of Detroit, president of the women's auxiliary, spoke on a pressing subject many rights leaders want to forget—instability and matriarchal structure in Negro families. She said, "The Negro family must add to our society more strong men, brave men, and respectable men. This begins at home. The image of the Negro man must be raised. Family life must be strengthened, for out of the family must come women and men who must shape and guide the destiny of our nation and of the world.…"
"There are too many men without manhood; too many men without maturity; too many men without morals; and too many men without simple manners."
The 25,000 NBC visitors—who experienced considerably less trouble getting rooms than delegates to previous Dallas meetings in 1891 and 1944—held a memorial service at the site of John F. Kennedy's assassination.
The Gospel With Candor
In his early teens, Tom Skinner led a blood-lusting Harlem gang. At 24, he is the energetic figure in a pioneering group of Negro evangelicals, aiming his new war of words at two groups:
Fellow Negroes. He says their hope lies not in anti-white bigotry or aimless agitation but in saving faith in Christ like that which ended his gang days.
White evangelicals. He charges they have been "almost totally irresponsible" by avoiding needs of Negroes.
Unlike many evangelists who are out of touch, Skinner has talked at length with such diverse Negro leaders as Martin Luther King and the martyred black nationalist Malcolm X. And last month he was invited to the South African embassy in Washington for a chat with the ambassador.
Skinner was in Washington for two weeks of services in a dance hall run by a rhythm-and-blues radio station. With a voice as big as his athletic, 210-pound frame, he preached, leaning back and forth across the pulpit, gesturing, sometimes squinting. Behind him, murals lit by lurid neon lights depicted Negro aspirations: engineer, doctor, college graduate. Speaking without humor and in the flawless English of an award-winning college actor, he spoke of the social alienation common among U.S. Negroes:
"If I am a son of God, that puts me in the best family stock in the world.… I don't have to break my neck for human dignity. I've already got it.… If you accept Jesus Christ, you belong to the In Crowd.…"
He plays down social insurgence in sermons because he feels that reform may take "sixty years" but that regeneration through Christ can help now.
Skinner has avoided civil rights demonstrations; but without them, he is convinced, "white evangelicals wouldn't even be willing to consider" questions of racial justice.
What worries him about movements led by King and others is how long they can remain non-violent if they are populated by non-Christians. "Negroes can't keep turning the other cheek, apart from Jesus Christ," he believes. "Martin has a basic Christian philosophy, but he does not preach regeneration. It is all reformation by outward appearance."
Whites tend to leave evangelism of Negroes to Negro churches, which is a "delusion" to Skinner, a second-generation clergyman in the giant, all-Negro National Baptist Convention, U. S. A., Inc. (see following story). He is convinced that only a minority of Negro pastors are "born again and preach the Gospel." He finds many are cynical and immoral, and are in the pulpit mainly for material gain.
Negro churchmen are full of fundamentalist clichés and "preach a conservative message," Skinner says, "but to them the new birth is joining the church organization." Growing up in his father's church, Skinner knew of Christ only as a miraculous historical figure, not a contemporary reality, a "Person who should run my life."
Many middle-class Negroes seek status by joining big, white denominational churches that are theologically liberal, and Skinner considers them equally unevangelized.
In response, white evangelicals "have broken their backs to take the Gospel to Africa, but they have made no effort to reach the black man blocks away who is nowhere near as primitive," he says.
Skinner is impatient with "the orthodox hyper-Christian who has a half-dozen Bible verses for every social problem but won't get involved. He says 'you need Jesus Christ,' but you don't see that cat bring the Gospel to Harlem. If you tell an evangelical there are 40,000 drug addicts in Harlem and he says 'Jesus is the answer,' that's his way of staying out of the situation."
All this is a thick slice of candor from a struggling young free-lance evangelist who depends on these same Negro churchmen and white evangelicals for whatever financial support he can get. He says he keeps going on his wife's salary as a high-school music teacher in New York.
Though outspoken, Skinner has created great interest among evangelicals who worry vaguely that they might be missing the boat. Symptomatically, an evangelical magazine this year made Skinner the first Negro to appear on its cover and told of his conversion and ministry, but left out his complaints about evangelicalism.
Skinner makes an articulate appeal for the new Negro evangelical. He studied four years at the mostly Negro Manhattan Bible Institute, then two years at Wagner College, New York City's only Protestant liberal arts school. He might finish up a B.A. someday, but his schedule is always packed.
After attending the World Congress on Evangelism in Berlin, he will spend several weeks preaching in newly independent Guyana (see May 27 issue, page 48). In December he moves on to southside Philadelphia. But he is most concerned about his first thrust in the South, at Savannah, Georgia, next August. He hopes for both Negro and white church help. In 1968, he plans to tour Africa with evangelist Jack Wyrtzen.
Skinner can have a special chastening effect on white conservatives, but he also speaks with knowing intimacy to the Negro community. He believes the social descriptions of Malcolm X were "the honest truth," although he disagreed with his presuppositions and solutions.
As a boy, Skinner was wide-open to anti-Christian persuasion from nationalists, since "the leading exponents of hate and bigotry were Bible-believing fundamentalists" and "I couldn't reconcile Christianity with the kind of community Harlem was—mostly slums, addicts, prostitutes in the streets.… You could set your watch by the policeman who came around to collect a bribe.…" He thought the Bible was "a nice book for superstitious people, written by men and therefore subject to error."
By age fourteen, Tom hated whites, and the twenty-seven notches on his knife handle marked how many bodies he had slashed as leader of the Harlem Lords. He led an exciting double life for two years by acting out the role of an ideal churchgoer active in youth work.
On Columbus Day in 1956, he was listening to a rock 'n' roll radio station and planning strategy for a multi-gang rumble that would have involved 3,000 youths. An unscheduled and still unknown preacher, bad grammar and all, interrupted the music. Although everything in his background was against it, Skinner was convicted of his sins and decided "to take Christ at his word" in John 6:37.
His neophyte faith was strengthened when the 129 other gang members didn't maim or kill him the next night. He professed his new faith, announced he was quitting, and walked out untouched. One who later accepted Christ said "it was as if we were glued to our seats."
It was hard to walk out, Skinner says, not only because of physical danger but because of group conformity. He thinks "any person at any social level is afraid of the group. The white evangelical knows he's a dud on the race issue. But he just doesn't have the backbone to do anything. He's afraid of the gang."
But he believes that just as Negroes have wrought revolutions in rock 'n' roll and jazz music and in the American attitude toward human rights, a forceful group of evangelical Negro nonconformists "could bring a spiritual awakening to all of America."
Have something to add about this? See something we missed? Share your feedback here.
Our digital archives are a work in progress. Let us know if corrections need to be made.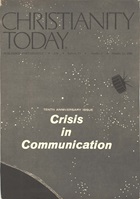 This article is from the October 14 1966 issue.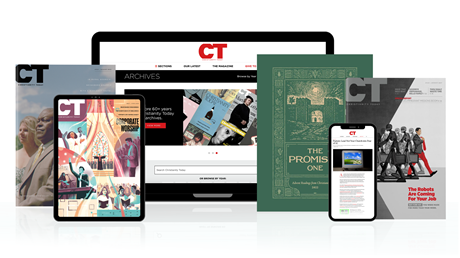 Annual & Monthly subscriptions available.
Print & Digital Issues of CT magazine
Complete access to every article on ChristianityToday.com
Unlimited access to 65+ years of CT's online archives
Member-only special issues
Subscribe
The Disciples in Dallas
The Disciples in Dallas