A bill signed into law by President Johnson January 2 requires all ordained ministers to participate in the Social Security program as self-employed persons.
Previously, clergymen were exempt but could participate by filing waivers. Now they are obligated to pay into the program and will thus be eligible to receive monthly Social Security benefits when they retire.
The only exceptions will be members of religious orders who have taken vows of poverty and clergymen who conscientiously object to participation in government insurance programs. Both will have to apply for special waivers.
New clergymen will begin participation as soon as they enter the active ministry. Missionaries who are ordained ministers are also covered by the new law and must begin payment for the year 1968, Missionary News Service reported.
Ministers who in the past have chosen coverage and signed exemption waivers (form 2031) must continue coverage. They may not sign out as conscientious objectors.
Coverage under the new law begins with the calendar year 1968, for which income-tax returns will be due on April 15, 1969. However, ministers who are filing an estimated income tax for 1968 should include with it the estimated Social Security tax.
The rate for 1968 will be 6.4 per cent of taxable incomes up to $7,800. This means that a pastor may have to pay as much as $500 in Social Security taxes in 1968 in addition to regular federal and local income taxes. Clergymen earning less than $7,800 will of course pay proportionately less.
Retirement benefits from Social Security vary according to a person's age and the number of years he has been paying into the program. At present the largest monthly check for a surviving family amounts to $368. In February this will go up to $434.40. The top of the range for individuals will be increased from $142 to $160.50. Minimum monthly payments will go from $44 to $55.
Every major country now has a social security program. The idea dates back to the 1880s, when Germany became the first nation to adopt workmen's compensation and old-age pension laws. The first U. S. Social Security Act was passed in 1935.
CHURCH PANORAMA
Membership in the Christian Churches (Disciples of Christ) has dropped 19,257 from the 1966 total. The new figure is 1,875,400. However, contributions for the year were a record $109.6 million.
A restructuring of ties of churches in forty nations to American Methodism will be discussed at the spring convention when the Methodists merge with the Evangelical United Brethren. Overseas Methodists dislike the fact that 90 per cent of the representation and agenda items at quadrennial conferences relate to U. S. matters.
As of January 1, the United Church of Canada absorbed 10,000 members of the Evangelical United Brethren, a result of the merger of the U. S. Brethren with The Methodist Church.
Seventh-day Adventists, more willing to submit to Spain's new religious laws than most Protestants, held their first large public worship series in Zaragoza, where the Adventists have built their first church in Spain. Attendance was 850 for each of six nights.
The Evangelical Free Church has made Scripture Press lessons the denomination's official departmental study course.
San Francisco Roman Catholic Archbishop Joseph McGucken turned down Episcopal Bishop C. Kilmer Myers's offer to share the Episcopal cathedral. The Catholics plan to build an $8 million cathedral. Former Episcopal Bishop James A. Pike also offered use of the building when the old Catholic cathedral burned down in 1962.
The Episcopal Church and American Jewish Congress are joining a suit asking the U. S. Supreme Court to rule that legal discrimination against children born out of wedlock is unconstitutional. The case involves five illegitimate Louisiana children seeking damages in their mother's death on the basis of alleged medical negligence.
PERSONALIA
W. Stanley Mooneyham, international vice-president of the Billy Graham Evangelistic Association, underwent surgery for removal of the infected sac around his heart January 3 and was reported in serious, though not critical, condition at a Houston hospital. He had a heart attack a year ago. Meanwhile, plans are proceeding for the Asian Congress on Evangelism, which Mooneyham is coordinating, to be held November 4–11 in Singapore.
Former Billy Graham staffer Jerry Beavan resigned as vice-president for public relations and personnel of Rexall Drug to open a Los Angeles public-relations consulting agency, aimed at evangelicals.
Francis Cardinal Spellman left his entire $30,000 estate to his successor for use in the New York archdiocese. He had given the church most of his book royalties and other past income.
Paul Ramsey, a Methodist who teaches ethics at Princeton, Was appointed to a two-semester professorship of genetic ethics at Georgetown University's medical school, under a Kennedy Foundation grant.
The U. S. Catholic Conference refounded its public-information office and named Robert Donihi, 52, as director. Donihi, a noted international lawyer, has been press consultant to the national Catholic charities.
The Rev. Robbins Strong, head of interpretation and personnel for United Church of Christ foreign missions, will now direct the Joint Action for Mission program of the World Council of Churches' evangelism division.
The Rev. John Hoad, a 40-year-old Methodist in the conservative Reformed tradition, has been named president of the United Theological College of the West Indies in Jamaica. He previously was a student chaplain and district superintendent.
New executive director of the Gustave Weigel Society, which seeks ecumenical understanding between Catholics and Protestants, is Robert Balkam, a Congregationalist who joined the ecumenical Church of the Saviour in Washington, D. C., and then became a Catholic.
Roman Catholic priest William Leahy of Philadelphia has been suspended because he celebrated a Mass on behalf of the marriage of his brother John, a former priest who was excommunicated after he married a widow. The California priest who allowed the Mass to be offered has been relieved of his parish and assigned to a monastery.
MISCELLANY
Six inmates of the Nashville prison had to hide a bound guard and delay their plans for a jailbreak while Salvation Army workers went from cell to cell handing out Christmas gifts. The break then continued; three of the six were quickly recaptured.
The council of Montgomery County, Maryland, switched from prayers to silent meditation at the opening of its meetings because it took the county clerk one to three hours a week to find a clergyman willing to pray.
Navajo Indians near Shiprock, New Mexico, trapped in the Southwest's brutal blizzard, got a quick collection of $1,000 worth of staple foods from local Protestant and Catholic churches. An appeal for help on the Christian Broadcasting Network's radio and TV stations in eastern Virginia raised money for fourteen tons of food and clothing.
The Canadian Council of Churches said it has sent $50,000 in aid to North Vietnamese civilian war victims in the past eighteen months. A similar amount has gone to South Viet Nam.
The Spanish government extended for five months the deadline for protesting non-Catholics to register under the new religion law in hopes that mutually acceptable procedures can be worked out.
The Vatican City daily, commenting on heart transplants, said such surgery should not be undertaken "capriciously." To be morally legitimate, it said, such experiments should involve "an urgency to operate because of the certainty of death; some possibility of success; and the explicit or tacit consent of the patient." The paper criticized operations with the aim of "increasing one's own power of seduction" or helping a criminal escape apprehension.
Deaths
JOOST DE BLANK, 59, crusading foe of apartheid in South Africa, where he served from 1957 to 1963 as Anglican Archbishop of Capetown; in London, after a stroke.
FRANK ALEXANDER JUHAN, 80, former Episcopal bishop of Florida and chancellor of the University of the South; in Sewanee, Tennessee.
Have something to add about this? See something we missed? Share your feedback here.
Our digital archives are a work in progress. Let us know if corrections need to be made.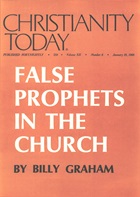 This article is from the January 19 1968 issue.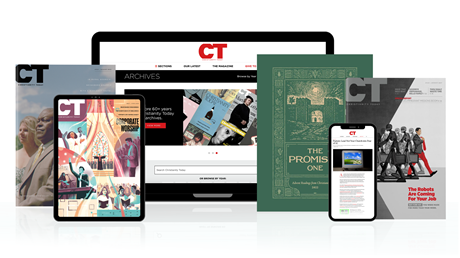 Subscribe to Christianity Today and get access to this article plus 65+ years of archives.
Home delivery of CT magazine
Complete access to articles on ChristianityToday.com
Over 120 years of magazine archives plus full access to all of CT's online archives
Subscribe Now
Social Security: All Clergy Must Pay
Social Security: All Clergy Must Pay