Profundity With A Flair
Faith at the Frontiers, by Carl F. H. Henry (Moody, 1969, 204 pp., $3.95), is reviewed by J. D. Douglas, British editorial representative, CHRISTIANITY TODAY, London, England.
The founding editor of CHRISTIANITY TODAY has here brought together sixteen of his addresses, most of which have not previously appeared in print. Although prepared for specific occasions, chiefly campus, conference, or church, there is much that is relevant to a wider audience. Whether it is "Reality in a World of Illusions," a look at the new morality or the divine demise, or a discussion of American religious journalism, Carl Henry writes not just with knowledge that can be obtained in the market place, but with wisdom and with flair. To theological profundity is added journalistic skill that can make a point refreshing merely by changing the word order in a sentence.
There is candor here. "Many of us have learned the long way around," he admits, "that social justice is not dispensable." In other areas Henry has misgivings: he does not think the institutional church ought to be "directly promoting specific political and economic programs and positions," and he challenges Professor Lewis B. Smedes to say precisely "what institutional structures he wishes us to identify as Christian and to advance as the will of God for society in our generation." Nevertheless, he makes clear his conviction that every believer has "a public duty to register his influence in public affairs, in school and community matters, and in state and national politics." He dislikes intensely the tendency to transfer to scientific method and government funding "the role once held by divine grace in shaping a new humanity."
It is Henry's thesis that much of man's predicament stems from wrong priorities ("man raises very urgent problems—such as communism, scientism, meaninglessness, immorality, social injustice") that obscure his real need. It is not, for example, a division between the Communist and the free world that is "ultimately critical … but that between the regenerate church and the lost world." The nature of that Church he pinpoints as a difficulty, for both conciliarists and non-conciliarists are divided on the subject. (We do badly need a volume on this theme.)
One thing about which Henry has no doubt at all has him hitting the sort of strong eschatological note we need to hear so badly today. "The living God," he says, "is history's highest bidder and, awaiting the last trump, He has already bid the incarnation, the atonement, the resurrection, and a small band of redeemed fishermen." Apart from one delightful slip which refers to "the controversial Angelican Bishop John Robinson" (an intriguing image), the book is impeccably produced.
Attack On Modern Theologies
The Protest of a Troubled Protestant, by Harold O. J. Brown (Arlington House, 1969, 282 pp., $5.95), is reviewed by Bernard Ramm, professor of systematic theology, American Baptist Seminary of the West, Covina, California.
This book is basically an evaluation of the theological situation in the world today. The author is a staunch and articulate defender of what may be called evangelical, or conservative, or historic, or orthodox, Christianity. The book is not so much an explication of this position as an attack on the various kinds of theologies that prevail in the churches. Brown is troubled because there is such a Babel of theological opinion in the Church, and he is protesting because all these modern options conflict with true Christianity. It is a spirited book, and Brown frequently adds some emotional zap to the theological point he is making.
The men that have helped him the most, he says, are Ockenga, Rodenberg, Schaeffer, and Dooyeweerd.
The book is arranged topically; in each of fourteen chapters a particular topic is discussed. Brown carries on a spirited punch and counter-punch, more with modern theological ideas than with men, though he does mention men. He sets forth what these wrong opinions are and what is the correct evangelical stance on these particular points. If a reader wants a handy point-by-point account of where modern theology differs with evangelical Christianity, Brown's book will serve him well.
However, there is a very serious fault in the book for the student who really wants to know what is happening. Brown does not really tell us why a Bultmann or a Barth or a Tillich or a Robinson emerged in our generation. Nor does he tell us the inner system or the synthesizing motifs of these men so that we know why they arrived at the place where they have come. While he gives us a listing of the errors and heresies and departures from historical Christianity in modern theology, we gain no real understanding how they got this way. And unless we know what generates these theological movements or theologians, and how their systems are put together so at least to appear to them as rationally viable theologies, we are just on the surface.
Because Brown does not do this, the existentialist or Barthian or Bultmannian is not going to be markedly impressed or challenged. A book that does this sort of thing the right way is Kenneth Hamilton's The Revolt Against Heaven.
For example, Brown is really at a loss to assess the theology of Barth. Although he does not make a direct accusation, he suggests that in the final analysis Barth is really a cryptoliberal. Somebody who is ranked with Origen, Augustine, Thomas, Luther, Calvin, and Schleiermacher must be taken with far more seriousness and understanding than he receives here.
Finally, if Brown is protesting and troubled, he should have given the reader some guidance as to books or theologians he ought to be reading, such as Berkouwer's great series on Studies in Dogmatics.
Reflections Of A Great Mind
Experiences, by Arnold Toynbee (Oxford University, 1969, 417 pp., $8.75) is reviewed by Lee M. Nash, associate professor of history, Northern Arizona University, Flagstaff, Arizona.
At eighty, Arnold Toynbee gathers random reflections on great issues past, present, and future into a partial autobiography of his mind. He has earned our respectful notice through A Study of History (twelve volumes, 1935–1961), the brilliant patterned analysis of twenty-one civilizations, as well as through his sustained study of current world happenings as primary author of more than twenty volumes of the Survey of International Affairs from 1924 to 1954. He explores here the philosophic bent and background he brought to his writing, which were products of the finest classical education Victorian England could offer. In a fascinating review of a humanist's stewardship he tells how and why he worked. Casually organized, the book is marked by an old man's obsessive repetitions, especially concerning World War I. That war, thoroughgoing trauma for Toynbee, saw the death of half his male contemporaries, jarred him from ancient Greece into modern times, and launched him on his lifelong crusade to abolish war.
Time was when partly informed evangelicals took comfort from the prominence of religion in Toynbee's famed civilization cycle, and from his statements about the doleful prospects of our own Western civilization apart from spiritual revival. But his concept of religion is rationalistic and broadly eclectic. He shares an intimate statement of his personal credo, confirming his lack not only of commitment to Christianity but also of any inner understanding of it. He sees religion as the "most fundamental element in human nature," but rejects any divine initiative in revelation, incarnation, or redemption. He departs from his own dictum that nothing undemonstrable should be taken "by trust" when he accepts without investigation certain naturalistic conclusions of scientists, and when he identifies love with the impersonal ultimate reality he calls God. He disposes cavalierly of profound moral and philosophical problems in discarding the doctrine of divine omnipotence, and suggests that only the passive, unthoughtful mind could accept Christianity. Thus does theological illiteracy coexist with erudition. The early "orthodox" Anglican faith Toynbee came to reject appears to have been a dormant thing, one of several inheritances of a 1,300-year family lineage. Yet his candor in acknowledging the Christian source of his moral priorities is rare among agnostics.
Toynbee takes occasion in a "posthumous agenda" to promote some of the unfinished business of his life. He assumes the early establishment of the effective world state he has long advocated. The most important challenge is to preserve human personality in an automated age. This can be done by careful municipal planning and mainly through a "change of heart" which will bring an "inward spiritual grace of serenity." The tragedy of Toynbee lies in the impotence of the theological means by which he hopes to reach goals so sublime.
How To Do Public Relations
Effective Public Relations for Community Groups, by Howard and Carol Levine (Association, 1965, 192 pp., $5.95), is reviewed by Edward E. Plowman, pastor, Park Presidio Baptist Church, San Francisco, California.
Effective public relations deals with more than program promotion. It includes membership recruitment and conservation, fund-raising, and the solving of organizational crises. Therefore, every pastor and church leader should have basic "P.R." familiarity.
This book, simply written but fairly comprehensive and professionally adequate, is a valuable how-to-do-it and check-list manual. While directed toward a wide range of groups, it is easily adaptable for church use.
The authors deal first with techniques: planning, production pieces, pointers on writing. Pastors and church editors will find the chapter on "Newsletters and Brochures" especially helpful. Next, the book investigates problem areas. The section on membership deserves required-reading status. If used as a discussion topic by groups, it might impart new vitality to many sluggish churches that have never really explored their reason for being. The writers also deal helpfully with the "use me or lose me" implications that are present in the post-recruitment period.
On other fronts, there are guidelines for the one who must carry on a stewardship campaign and for the one who must tread the thin ice of public controversy and crisis. And that's reason enough for many evangelicals to make room for the volume on their special-resources shelf.
Book Briefs
Christ's Imperatives, by Emerson S. Colaw (Beacon Hill, 1969, 107 pp., paperback, $1.75). Studies the implication for believers of several of Jesus' commands.
The New Testament Image of the Ministry, by W. T. Purkiser (Beacon Hill, 1969, 148 pp., $2.50). A study of the New Testament teaching concerning the responsibilities of the minister.
The Church: An Organic Picture of Its Life and Mission by Robert Brow (Eerdmans, 1968, 122 pp., paperback, $1.95). Sees the Church as a living organism and studies its "original" and "perennial" forms, with special attention to the implications for contemporary churches.
Studies in the Epistle of James, by A. T. Robertson (Broadman, 1969, 200 pp., $3.75). Reprint of a work first published in 1915 under another title. Admirers of A. T. Robertson will welcome this helpful study of James.
The Catholic Reformation: Savonarola to Ignatius Loyola, by John C. Olin (Harper & Row, 1969, 220 pp., $8.50). Focuses on the struggle for renewal within the Catholic Church at the time of the Reformation.
Violence, by Jacques Ellul (Seabury, 1969, 179 pp., $4.95). This study includes a historical survey of various attitudes of Christians toward violence, examines current statements, and contrasts the dynamics of violence and the demands of the Gospel.
Prayer in the Public Schools, by William K. Muir, Jr. (University of Chicago, 1969, 170 pp., $5.95). An assessment of changes in attitude toward religion in public schools, based on interviews with a number of school officials.
The Judaic Heritage, by R. Brasch, O. B. E (David McKay, 1969, 437 pp., $7.50). A rabbi describes Jewish faith and the Jewish way of life.
Jesus and the Kingdom, by George Eldon Ladd (Word, 1969, 367 pp., $5.95). Reprint of a significant evangelical work on the Kingdom of God.
Have something to add about this? See something we missed? Share your feedback here.
Our digital archives are a work in progress. Let us know if corrections need to be made.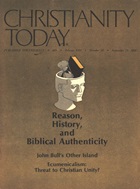 This article is from the September 12 1969 issue.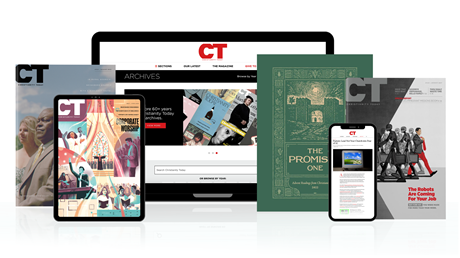 Subscribe to Christianity Today and get access to this article plus 65+ years of archives.
Home delivery of CT magazine
Complete access to articles on ChristianityToday.com
Over 120 years of magazine archives plus full access to all of CT's online archives
Subscribe Now
Book Briefs: September 12, 1969
Book Briefs: September 12, 1969