It's said that a picture of Ted Patrick is pasted in a prominent place in every commune run by the far-flung Children of God sect. If so, it's not for reasons of affection. The Children talk about him in the way a mother hen might speak of a chicken hawk. For Ted "Black Lightning" Patrick, 43, is a dreaded enemy who swoops out of unexpected places with parents, spiriting members away and "deprogramming" them right out of the group.
There are laws in this land against child stealing, kidnapping, unlawful imprisonment, and deprivation of civil rights. But there are also vague laws that permit the violation of law in order to avoid greater damage or injury. Therein lies an out for parents and relatives who can convince authorities—and juries—that body-snatching is the only way a loved one can be rescued from the clutches of a sect allegedly wielding harmful control over members.
For more than two years Patrick and parents carried out their rescue missions without serious challenge from the law, often with policemen looking the other way or even assisting. As word spread, requests poured in for help in extricating youngsters from groups other than the Children of God, ranging from Jesus-movement ministries and charismatic communities to non-Christian cults and secular communes, and Patrick obliged (see April 27 issue, page 35). He says he has personally conducted more than 100 successful deprogrammings and inspired hundreds of others.
This month he was in a New York municipal court to face his first criminal verdict. The case involved, of all things, the super-straight coat-and-tie New Testament Missionary Fellowship (NTMF), a charismatic community of about forty persons, most of them college students or gainfully employed.
It all started in mid-January when the parents of 20-year-old Wes Lock-wood, until then a student at Yale, telephoned from Los Angeles to Mr. and Mrs. Eugene Voll in Farmington, Connecticut, and announced that Patrick had helped them get Wes out of the NTMF. The Volls then engaged Patrick to help them get their son Daniel away from the NTMF. The Volls, devout Missouri Synod Lutherans, felt their son was becoming alienated from them and acting strangely, and they blamed the NTMF, especially NTMF leader Hannah Lowe, an elderly former Pentecostal missionary.
Shy of his twenty-first birthday by two weeks, young Voll on January 29 was walking along 119th Street in Manhattan when his father and Patrick grabbed him and attempted to stuff him into a car driven by Mrs. Voll. In the struggle one of his fingers suffered permanent injury. Police arrived and hauled everybody off to the station, where Dan Voll filed charges of assault and unlawful imprisonment against Patrick.
The ensuing two-week-long trial, widely covered in the press, was a religion reporter's dream. Non-institutional Christianity and the institutional church collided head-on in the grimy-green courtroom. Church doctrines and practices were argued and weighed by non-churchmen. The Jesus People, by Erickson, Enroth, and Peters was entered as evidence by both the prosecution and defense.
The trial was both colorful and confusing. Much of the time it seemed that Hannah Lowe and the NTMF were on trial instead of Patrick, with prosecutor Juan C. Ortiz cast in a defense role. When Eugene Voll complained that Daniel had talked about demonpossession and spoken disparagingly of the Catholic Church, Ortiz—son of Christian and Missionary Alliance people in Puerto Rico—threw back similar quotes from Luther's Confessions.
Defense attorney Patrick Wall, a nominal Catholic, argued that his client was acting only as an agent of the parents, who in turn were convinced that extreme action was necessary to save their son from further harm. On the stand, Eugene Voll, a junior high school principal, quoted Yale chaplain William Sloane Coffin and Yale psychiatrist Stephen Fleck as being critical of the NTMF. Hannah Lowe holds dangerous control over the group, he said Coffin told him. He confirmed his son's account of how the youth became disenchanted with the family's church and gave up plans to enter the Lutheran ministry.
After joining the NTMF, said Voll, Daniel's visits home dropped sharply, he destroyed his collection of rock records with the explanation that they might contaminate his younger brother and sisters, and he decided to take a leave of absence from Yale to work in NTMF publishing endeavors. But neither Voll nor the "inside" testimony of Wes Lockwood established proof of anything sinister or high-handed about the NTMF. And under cross examination, Voll admitted he did not know what deprogramming might accomplish.
Ortiz brought to the stand President William McGill of Columbia University, where several NTMFers work and others have studied. He vouched for them and said he opposed attempts to restrict their freedom. We may not like some groups, he said, but "young people are seeking purpose, and sometimes they find it only among each other. We must afford them that right."
United Methodist clergyman Dean Kelley, author of Why Conservative Churches Are Growing and religious-liberty director for the National Council of Churches, said he has found nothing bizarre, coercive, or secretive about the NTMF. "It is a typical high-demand religious group, of which there are hundreds," he said. Such groups meet "acute-meaning" needs for many who might otherwise turn to drugs, alcohol, or suicide, he added. Mainline churches are increasingly diverting their attention to other pursuits, no longer imparting the meaning of what life is all about. Thus, said he, someone looking for meaning "might well decide to go elsewhere." As for using force to extricate his daughter should she join a group he disapproved of, that would be "one of the most severe offenses in her life that I can think of."
In a sidelight development, it was learned that Patrick spent several hours with assistant attorney general Maurice Oriel just before the incident with Daniel Voll. In his initial testimony, the elder Voll, who also met Oriel that day, indicated that Oriel knew that they were going to try to take the Voll boy by force and even wished them well. But after a recess, he changed his testimony and said Oriel didn't know. (Oriel has been investigating the Children of God and possibly other groups. He was present at the court proceedings and was seen huddled on occasion with defense lawyer Wall.)
The judge threw out the assault charge (young Voll couldn't say when or how his finger was hurt) and instructed the five-man, one-woman jury to acquit Patrick if they felt the Volls "reasonably" believed that Daniel faced psychological harm in the NTMF. It took the jurors less than two hours to acquit him.
Judge Wright warned that acquittal is not tantamount to declaring open season for deprogrammers to go hunting at will, but Ortiz and Kelley say it is, and Patrick himself says, "Now we can point to a court case." (The Volls, however, promised their son that they will never use force on him again.)
Patrick says he will do some lecturing in order to raise his defense expenses, and will probably charge clients a fee in the future (he says he presently works on an expenses-only basis). During a weekend recess he slipped up to Cranston, Rhode Island, to deprogram an 18-year-old girl who had been abducted from the Children of God by relatives. Meanwhile, someone in St. Louis was holding a youngster in a mental institution and wanted him to hurry there.
Another NTMF member, Esther DiQuattro, 31, was abducted in May by her husband, his brother, and Patrick, but Pennsylvania police arrested them. A New York grand jury, however, declined indictment. Other NTMF members have also been under attack (they don't go out alone anymore), and grand jury action is pending in one case. (The NTMF is non-communal, largely old-line Pentecostal in doctrine and practice, and worship-oriented.)
Patrick got wide national exposure this month in a three-part series on CBS television news. His deprogramming subject seen in that series was Kathy Crampton, a member of an offbeat non-Christian group in Seattle, known as the Church of Armageddon or Love Israel. After several days of interrogation, argument, and prayer, her deprogramming was declared a success. But a short time later she escaped and returned to the Seattle commune.
Patrick now says he will deprogram only those who were "alienated through misuse of the Bible." (Though born and raised a Methodist, the cigar-puffing Patrick was active in Bible teaching and evangelism at Lee Roberson's famed Highland Park Baptist Church in Chattanooga, and he co-founded the then Zion Bible College. He moved later to San Diego and became active in cooling racial strife, which brought him to the attention of government officials, who signed him up as a volunteer consultant.)
While some evangelicals hail him as an answer to prayer, other evangelicals are critical. Evangelist Moishe Rosen, fearful that Patrick might be hired by Jewish parents who don't want their children in Rosen's Jews for Jesus group, has issued guidelines on how to survive deprogramming.
Have something to add about this? See something we missed? Share your feedback here.
Our digital archives are a work in progress. Let us know if corrections need to be made.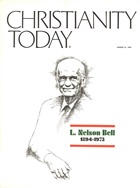 This article is from the August 31 1973 issue.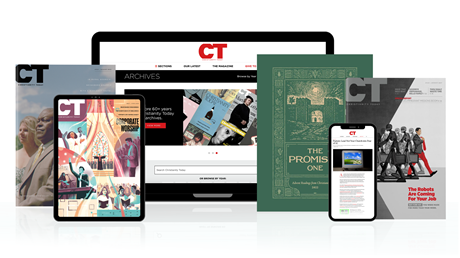 Subscribe to Christianity Today and get access to this article plus 65+ years of archives.
Home delivery of CT magazine
Complete access to articles on ChristianityToday.com
Over 120 years of magazine archives plus full access to all of CT's online archives
Subscribe Now
Ted Patrick Acquitted: Open Season for Deprogammers
Ted Patrick Acquitted: Open Season for Deprogammers