An Old-Fashioned Mystery Story
Watching the kaleidoscopic play of light and shadow along the edge of the tracks had put me in a semi-hypnotic state. The train was rushing along at full speed now after a brief stop at an obscure town.
"May I sit here?"
I roused from my trance to see a young man in full clerical garb complete with Celtic cross motioning to the seat next to me.
"Of course," I responded.
After he was seated I turned and in my most flippant manner asked, "What do you hear from the man upstairs these days?"
"Beg pardon …"
"Oh nothing. I was just making a poor joke."
"Oh, I see." He chuckled. "Well, he still believes in us."
"That must make him a minority of one," I said sourly.
"Not really. I too believe in humanity."
"It's certainly a wonder. Seems to me that we're a faithless lot and that God would be sick of us by now."
"Yes, but he recognizes our weaknesses and how hard it is for some of us to believe."
"You mean it really doesn't matter to God whether or not we believe?"
"Well, of course he'd prefer for us to believe …"
"What?" I responded.
"I don't understand."
"What would he prefer for us to believe?"
"In him …" he said hesitantly.
"Which him? The Jews have one him, the Muslims another, and you Christians have one who says everyone has got to believe his way."
"I think you're interpreting us as more narrow-minded than we really are!"
"Oh?"
"Yes," he continued. "You see, the important thing is to have faith in something. After all, no matter how different our paths we're all heading for the same celestial benevolence."
I was puzzling over his response when I realized the train had come to a stop. The delay seemed unnecessarily long for the size of the station.
Two men in dark suits came through the passageway into the car and stopped by our seat. One of them produced a wallet containing an identification card and emblazoned with a badge.
"I'm Lieutenant Bernardo and this is Sergeant Acquanita. May we see your identification, please?" It wasn't really a question.
I produced my driver's license. Lieutenant Bernardo looked from the license to me and back again several times but seemed satisfied.
My seat companion, after a moment's fumbling, produced a wallet with documents that appeared to satisfy the sergeant.
"What are you looking for, officer?" I asked.
"We had word," the lieutenant answered, "that a fugitive from justice was traveling on this train."
"Heck of a clever rascal," the sergeant added. "Seems to be able to pass himself off as almost anything. Why, he might even try to impersonate a minister," he said with an amused smile at my companion.
"As a matter of fact, sergeant," I broke in, "I think you've found your man. I can attest that this man is not a Christian minister. In the past fifteen minues I have given him every opportunity to do his job. No real minister could have failed so completely. Arrest your man!"
EUTYCHUS V
Between Magic And Religion
In your issue of September 14 are recorded the tragic deaths of two diabetics who were deprived of insulin under the mistaken idea that a faith healer had cured them (News, "Diabetic Deaths"). A good antidote to this erroneous thinking is found in Paul's account of the thorn in his own flesh (2 Cor. 12:7–10). In answer to the Apostle's thrice reiterated prayer the Lord did not remove that "messenger of Satan." But neither did he answer the fervent supplication of his servant with a flat no.… Paul called on the Lord to come to his side and help or comfort him by removing the thorn in his flesh. God did answer by coming to his side and comforting him with the assurance, "My grace is sufficient for thee; for my strength is made perfect in weakness."
But in coming to Paul's help, God did not do so in exactly the way Paul had requested. God's reply makes clear that God himself—not Paul's prayer, not Paul's faith—is the Lord. Here is the great divide between magic and religion. Magic seeks to take God into man's service and use him to carry out man's wishes. True religion is submitting to God's Lordship, and recognizing his privilege to answer our prayers as he sees best. It is Jesus' word in Gethsemane, "Father, not my will but thine be done." And it is the Apostle's response here: "Most gladly, therefore, will I rather glory in my infirmities that the power of Christ may rest upon me."
WM. C. ROBINSON
Professor Emeritus
Columbia Seminary, Decatur, Ga.
Claremont, Calif.
Clarification
In a recent advertisement, Robert Branch was listed as the author of So Your Wife Came Home Speaking in Tongues? So Did Mine! The name "Robert Branch" is the pseudonym and not the author's real name.
RUBY RHOADES
Public Relations
Fleming H. Revell
Old Tappan, N. J.
Patient Sufferer
Conscience compels me to reply to the letter from Donald Hoger (Oct. 12) in which he accuses Lutheran Church-Missouri Synod president Jacob Preus of lacking love. As one who worked as assistant to Dr. Preus for eighteen months I can testify personally to his patience, forbearance, and love shown toward those whose correspondence constituted a vicious attack upon his person. It is one thing to disagree with a man's theological stance. It is quite another to vilify him both privately and publicly. President Preus has patiently suffered far more abuse than most of us would ever tolerate.
PAUL A. ZIMMERMAN
Ann Arbor, Mich.
For Continued Assistance>
In your September 14 issue, a news report ("Tragedy in Timbuktu: Africa's Creeping Calamity") and an editorial ("Lord, When Did We See Thee Hungry?") refer at length to famine in Africa, and as usual they are extremely well written. Merely as a matter of information, may I add this bit of data for your files and any possible future reference: Medical Assistance Programs has responded to this emergency need in the drought-stricken areas with massive help, including many tons of medicines valued at more than $300,000. A MAP Disaster Relief fund has been established for continued assistance here and in future emergencies.
DAVID R. ENLOW
Director of Communications
Medical Assistance Programs
Wheaton, Ill.
ERRATUM
The correct price for the Living Word Commentary is $3.95 rather than $8.50 as noted in the August 31 issue, page 31.
Have something to add about this? See something we missed? Share your feedback here.
Our digital archives are a work in progress. Let us know if corrections need to be made.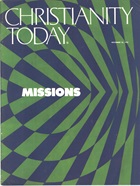 This article is from the November 23 1973 issue.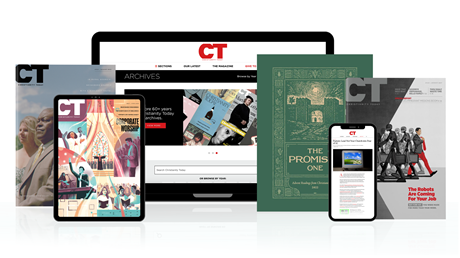 Annual & Monthly subscriptions available.
Print & Digital Issues of CT magazine
Complete access to every article on ChristianityToday.com
Unlimited access to 65+ years of CT's online archives
Member-only special issues
Subscribe
Eutychus and His Kin: November 23, 1973
Eutychus and His Kin: November 23, 1973