This column by the late Executive Editor ofCHRISTIANITY TODAYis reprinted from the November 20, 1964, issue.
A favorite device of lawyers—a normal procedure, in fact—is to call in question the competence of witnesses. Any one of a number of avenues of attack may be used: the witness's integrity; his understanding of the subject, if he is called as an expert; reliability of the sources of information advanced—anything that might raise in the minds of the jury a question about his truthfulness and his knowledge of that about which he is testifying.
Because of the large part that the Apostle Paul plays in the New Testament, from the ninth chapter of Acts on through his thirteen epistles, he has been subjected to objective and subjective scrutiny by Bible students in every generation to determine the source of his religion, his authority to speak thereon, the validity of the doctrines he proclaims, and the binding nature of the rules for Christians and the Church that he lays down with such certainty and clarity. Fortunately, we are not left in doubt about any of these things.
Three things in large measure explain Paul and his place in the message and history of the Christian faith: a unique conversion experience with the risen Lord, direct revelation of divine truth, and an intimate knowledge of and faith in the Old Testament Scriptures.
Paul's conversion. The history of the Christian Church is replete with stories of unusual conversions and such conversions continue to happen today. But none of these stories of life-changing confrontations with Jesus Christ compares to what happened to Paul on the Damascus road.
Paul met Jesus Christ in person, and the dazzling splendor of the risen and living Lord blinded him. He heard our Lord's voice with his ears and received from him specific instructions. His was not a general call to witness to which all who know and love the Lord are subjected; it was rather a specific call to a certain task at that time in history. He was, the Lord told Ananias, "a chosen instrument of mine to carry my name before the Gentiles and kings and the sons of Israel" (Acts 9:15).
Years later, in speaking of this experience before Agrippa, Paul quotes the Lord's command to him: "But rise and stand upon your feet; for I have appeared to you for this purpose, to appoint you to serve and bear witness to the things in which you have seen me and to those in which I will appear to you" (Acts 26:16).
There are numerous evidences of Paul's spectacular and complete conversion, none more conclusive than the fact that he immediately started on his God-given task as a Spirit-filled witness. He appeared in the synagogues of Damascus but did not carry out his original intention of arresting believers. Rather, "immediately he proclaimed Jesus, saying, 'He is the Son of God' " (Acts 9:20).
Direct, special revelation. Not only did Paul have a unique experience with Christ, a conversion different from other conversions; he also received direct revelations from the Lord. For that reason we read Paul's letter knowing that the inspiration by which he spoke and wrote was also unique.
In his letter to the Galatian Christians, Paul told them he was not expressing his own view or the opinions of others: "For I would have you know, brethren, that the gospel which was preached by me is not according to man. For I did not receive it from man, nor was I taught it, but it came through a revelation of Jesus Christ" (Gal. 1:11, 12).
Writing to the Ephesians, Paul again refers to this special revelation: "… assuming that you have heard of the stewardship of God's grace that was given to me for you, how the mystery was made known to me by revelation.… When you read this you can perceive my insight into the mystery of Christ … as it has now been revealed to his holy apostles and prophets by the Spirit …" (Eph. 3:2–5).
Paul probably received many direct revelations. In his second letter to the Corinthian church he refers to one of them, when he was "caught up to the third heaven"; at this time he "heard things that cannot be told, which man may not utter" (2 Cor. 12:1–4).
Not only did the other apostles recognize Paul as one of their number, but Peter writes with candor of Paul's letters: "So also our beloved brother Paul wrote to you according to the wisdom given him, speaking of this as he does in all his letters. There are some things in them hard to understand, which the ignorant and unstable twist to their own destruction, as they do the other scripures" (2 Pet. 3:15, 16).
Place of the Old Testament Scriptures. Paul was a highly educated and intelligent Pharisee and as such was deeply versed in the Old Testament. His years at the feet of Gamaliel evidently gave him training second to none. But until his conversion and infilling with the Holy Spirit, he was like the Jews about whom he wrote: "For to this day, when they read the old covenant, that same veil remains unlifted, because only through Christ is it taken away.… When a man turns to the Lord the veil is removed. Now the Lord is the Spirit, and where the Spirit of the Lord is, there is freedom" (2 Cor. 3:14–17).
From the beginning of his ministry Paul used the Old Testament Scriptures as the authoritative Word of God. A study of his sermons, recorded in the Book of the Acts, shows his dependence on that record for proving Christ to be the Messiah. In his epistles he affirms Christian doctrine and ties that doctrine to the Old Testament revelation.
In his defense before Felix he says, "But this I admit to you, that according to the Way, which they call a sect, I worship the God of our fathers, believing everything laid down by the law and written in the prophets" (Acts 24:14).
Finally, the nature and predicament of man and God's provision for him came to Paul as a direct revelation from the Lord Jesus Christ, who said to him: " '… the Gentiles—to whom I send you to open their eyes, that they may turn from darkness to light and from the power of Satan to God, that they may receive forgiveness of sins and a place among those who are sanctified by faith in me' " (Acts 26:17, 18).
It was testified of the Lord that he spoke with authority. What we need to know is that Paul spoke by that same authority, and his message is valid today—God speaking to us. The "relevance" of Paul's message is questioned by some; but as is true in other parts of God's Word, the eternal principles and specific doctrines that are laid down we ignore to our own loss.
According to the record, the credibility of Paul is unassailable. Lacking similar experiences we can but thank God for the man through whom he has done so much for the Church, and who at the end of his life was able to say with assurance, "I have fought the good fight."
Have something to add about this? See something we missed? Share your feedback here.
Our digital archives are a work in progress. Let us know if corrections need to be made.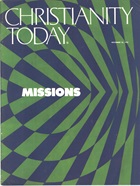 This article is from the November 23 1973 issue.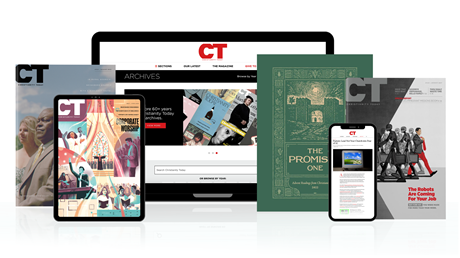 Annual & Monthly subscriptions available.
Print & Digital Issues of CT magazine
Complete access to every article on ChristianityToday.com
Unlimited access to 65+ years of CT's online archives
Member-only special issues
Subscribe
Paul's Credibility
Paul's Credibility