The following is a guest column by Allan C. Emery, Jr., a businessman affiliated with Servicemaster in Boston, Massachusetts.
Samson, blind, standing between the great central pillars of the temple of Dagon, calls to the Lord and says, "O Lord God, remember me, I pray thee, only this once, O God, that I may be at once avenged of the Philistines for my two eyes." Remember me! Remember me?
What thoughts went through Samson's mind this day as he was made the center of attention and ridicule? He may well have thought of the angel's announcement of his life mission to his mother and father; of his triumphs over the enemies of Israel, the Philistines; of his willful and foolish sin; of his capture and the searing pain; the darkness; the grinding, day after day, as a beast of burden. Samson remembered. Now his hair has grown, as has his faith, and now he speaks to God and says, "Remember me."
Remembering can be both therapeutic and frightening, delightful and terrible. Remember the day you learned to ride a bike or drive a car. You can still smile at the memory of receiving your diamond engagement ring, or finding an electric train under the Christmas tree. But memory can also be a terrible word as you think of the day when you had forgotten to prepare for the Latin exam, or when you arrived at a party all dressed up and the other girls were in jeans. You can remember times of failure, of rejection, of scorn and ridicule.
The Bible uses the word remember in several basic categories. The first is the command to remember God and his commandments. "Remember now thy Creator in the days of thy youth, while the evil days come not nor the years draw nigh, when thou shalt say, I have no pleasure in them" (Eccles. 12:1). "Remember the sabbath day to keep it holy" (Exod. 20:8). "That ye may remember, and do all my commandments, and be holy unto your God" (Num. 15:40). "… And to remember the words of the Lord Jesus" (Acts 20:35). We are to remember God and his direction for our lives.
Then there is the use of the word remember as a personal plea for God's remembrance. This was how Samson used the word in the temple of Dagon. The thief on the Cross looked to Jesus and cried, "Lord, remember me when thou comest into thy kingdom" (Luke 23:42). Nehemiah, Job, and David asked the Lord to remember them in their needs.
The most common use of the word remember in Scripture is in connection with the faithfulness of God. In Genesis 9:15 God says, "And I will remember my covenant." Time after time the Israelites are ordered to remember God's faithfulness in delivering them from Egypt, "And thou shalt remember that thou wast a bondsman in the land of Egypt, and the Lord thy God redeemed thee." David says in Psalm 20:7, "Some trust in chariots, and some in horses; but we will remember the names of the Lord our God." The prophet Nathan was ordered by God to tell David that "I took thee from the sheepcote, from following after sheep, to be ruler over my people, over Israel"; David was to remember God's faithfulness, and he did. Asaph promises in Psalm 77:11, "I will remember the works of the Lord: surely I will remember thy wonders of old." The Lord Jesus instructed his disciples, "Take, eat; this is my body, which is broken for you: this do in remembrance of me" (1 Cor. 11:25). We are to remember God's faithfulness.
We are also to remember man's unfaithfulness. For a full two years the chief butler of Pharoah forgot Joseph: "Yet did not the chief butler remember Joseph, but forgot him" (Gen. 40:23). Jesus advises us to remember Lot's wife. The children of Israel were told to remember what Amalek did to them enroute from Egypt (Deut. 25:17). We are to learn from the mistakes of others. The Church at Ephesus is commanded to "remember, therefore, from whence thou art fallen, and repent."
Certainly the most beautiful use of the word remember in Scripture is in Hebrews 8:12. The Lord speaks of his redeemed ones, saying, "I will be merciful to their unrighteousness, and their sins and their iniquities will I remember no more." Under the blood of Jesus Christ our sins are not only forgiven but forgotten by the Eternal God.
Have something to add about this? See something we missed? Share your feedback here.
Our digital archives are a work in progress. Let us know if corrections need to be made.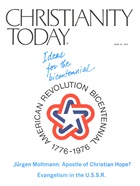 This article is from the June 21 1974 issue.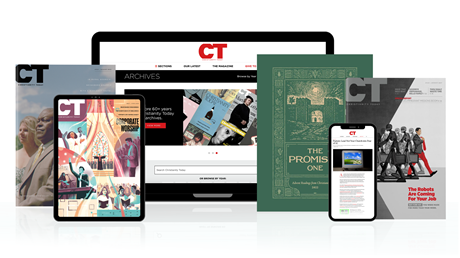 Subscribe to Christianity Today and get access to this article plus 65+ years of archives.
Home delivery of CT magazine
Complete access to articles on ChristianityToday.com
Over 120 years of magazine archives plus full access to all of CT's online archives
Subscribe Now
Remember
Remember