School board meetings of Glenbard High School District 87 have been crowded lately. Residents of the affluent Chicago suburb of Glen Ellyn are concerned with the board's intent to formulate comprehensive policy guidelines that would guarantee "religious neutrality" in the district's four high schools. If passed, the guidelines probably would discontinue the presence of student evangelism groups like Young Life and Campus Life on the schools' campuses, even though acting school superintendent Ray Livingston says "relations have been good" between those groups and the district.
As prepared by school board attorney Allen Schwartz, the policies would ban such things as prayer before school convocations, certain religious symbols such as the cross at Christmastime, and more or less anything that might be deemed "devotional activity."
David Eblen, special services coordinator for the school district, commented, "We've found virtually no school districts with a policy as significant as this … we've checked all over." The policy drafts—which some observers believe may set national precedents for constitutional freedom of religion and separation of church and state issues—also have created confusion. Robert Elliott, principal of the 2,000-student Glenbard West High School, where the controversy in the district has focused, asserts that present school visitation policies at his school fall within legal boundaries. The Glenbard situation, similar to other public school church-state controversies, is still to be resolved:
• A federal district court judge in Sioux Falls, South Dakota, is considering the legality of singing Christmas carols in the city's public schools.
• The U.S. Supreme Court refused to review a federal district court ruling that let stand a Florida law requiring its public school teachers to instill "Christian virtues" in their students. Opposing factions now seem to agree that "Christian virtues" refers to moral values in general.
• Sixteen high school students in suburban Albany, New York, asked permission to hold prayer sessions in a school room before morning classes. School officials denied their request, and the students have persuaded two New York legislators to introduce bills permitting voluntary prayers on school premises outside of school hours.
The controversy has polarized the clerical community in Glen Ellyn, pitting clergyman against clergyman. District 87 school board president, Richard Thompson, himself a Presbyterian pastor, says, "I have made it a point not to mix up my hats as a board member on one hand, and my professional involvement on the other."
The board would vote this month or next whether to accept the policies as drafted by attorney Schwartz, a Chicago lawyer who was hired by the board for his "experience in constitutional issues," said Thompson.
The school board became concerned about establishing policies governing religious activities last spring. D. Curtis Minter, pastor of the First Congregational United Church of Christ in Glen Ellyn, complained to principal Elliot about reports of pre-game prayers, given by local pastors, with the Glenbard West football team. He asked Elliott for clarification regarding school policies on a variety of religious activities at Glenbard West—including its position on prayer at school functions, visitation by religious groups, and the relationship between these religious groups and any local churches.
Earlier, the assistant pastor at Minter's Congregational Church said that several member teenagers complained to him about in-school evangelism at Glenbard West by staff members of the Colorado Springs-based Young Life organization. There were other complaints that religious groups were announcing group functions over the school's intercom.
Then, in a letter, Minter and eight pastoral colleagues asked the district superintendent for a policy regarding the conduct of religious activities in the district. These clergy, now known best by their media nickname—the Glen Ellyn Nine—also wanted the board to "make a clear distinction between devotional activities and instructional programs pertaining to the religious heritage in American society."
The Glen Ellyn Clergy Council, however, took issue with their colleagues. The council voted 16–6 last August to disassociate itself from the stance of the nine ('No' votes were cast by Glen Ellyn Nine members). "We supported the practice [allowing visitation by religious groups] as it was," said William Enright, pastor of the Glen Ellyn Presbyterian Church.
Enright, whose church youth program numbers 200 members—many of them Young Life members—suspects with certain other clergymen that the Glen Ellyn Nine had less than high-minded motives. He said the clergy council had documented statements made to school officials causing them to believe the issue was raised by "petty professional jealousy,"—that the nine were upset that religious groups were, among other things, draining their own youth programs.
Minter says he "objects to that charge," though he regrets having made "some references to personnel in a particular local church situation," involving prayer in the football locker room. He said, "If I were motivated by petty jealousy, I would not be interested in the pursuit of a public school policy."
Clergymen on both sides of the controversy have definite opinions. The Glen Ellyn Nine see themselves as protecting the rights and dignity of religious minorities. Thomas Streitor, of Faith Lutheran Chuch, said he would prefer that no groups gain access to the school, if it were a question of all groups entering or none at all. Another Lutheran pastor, Don Marxhausen, was upset by any proselytizing in the public schools, saying it is an example of "hitting on people."
Some pro-visitation pastors believe the Glen Ellyn Nine have no interest in verbal evangelism. Enright calls their stand: "A complete sell-out to secular humanism."
Since the original complaints to Glenbard West principal Elliott, the school has stopped using its intercom for announcements. Prayer before football games has been nixed. Elliott prepared guidelines pertaining to school visitation, which express in writing what had been in general practice: a maximum of four staff members of a group can visit no more than twice a week, and only in the lunchroom with their own club members.
For the time being, Young Life and Campus Life staff members were contemplating how their ministries would be affected if board policies forbade their presence. In interviews, they said their campus visits are important for building relationships between students, but that their ministries would not die should the doors be closed.
George Korver, a Campus Life director in the area, said he would be disappointed if Campus Life was banned from Glenbard: "I believe we can provide friendships with kids, and that's an important part of their lives."
Emory Griffin, a speech professor at Wheaton College and a national board member of Young Life, says the issue is one of free speech, not separation of church and state. He regards the school as a public place where "every viewpoint ought to be heard." Griffin believes that all groups, not just religious groups, should be allowed into the schools, but under guidelines established by the principal and when their presence does not hinder the educational process.
Most public opinion so far has been for keeping the religious groups on campus. Principal Elliott has a chubby folder of letters, all but one in favor of keeping things the way they are. In a poll conducted by the Glenbard West student senate, 1,009 West students responded to the question, "Do you object to authorized representatives of recognized religious organizations visiting our campus?" More than 800 students said they did not.
School board president Thompson said this majority will not affect the final policy decision. "The matter of majority-minority is not a matter of primary consideration. We're going to do what we feel is within the perimeters of the law."
Bernard Robinson, the rabbi of a nearby Jewish synagogue, has become aligned with the Glen Ellyn Nine. He has spoken at board meetings for the rights of religious minorities and has sought advice and support from the Anti-Defamation League of the Jewish organization, B'nai B'rith. He said existing policies at Glenbard violate separation of church and state principles.
Those advocating the presence of religious groups at Glenbard schools are really saying, according to the rabbi, "we've got a nice comfortable mixture of church and state here; let's not meddle with it; let's keep our community nice and white and Christian."
Amidst all the discussion and legal wrangling, school goes on in the Glenbard district. Principal Elliott says, "I've told the school attorney, 'I'm not really interested in your long, philosphical flights of fancy and your legal problems. I've got a school to run.' "
Have something to add about this? See something we missed? Share your feedback here.
Our digital archives are a work in progress. Let us know if corrections need to be made.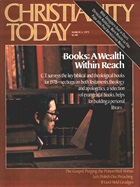 This article is from the March 2 1979 issue.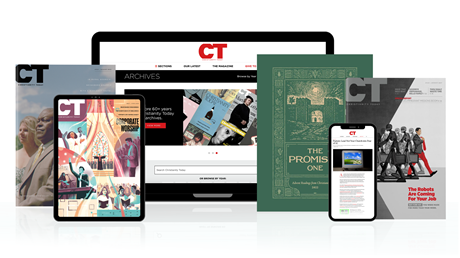 Subscribe to Christianity Today and get access to this article plus 65+ years of archives.
Home delivery of CT magazine
Complete access to articles on ChristianityToday.com
Over 120 years of magazine archives plus full access to all of CT's online archives
Subscribe Now
Religion in Public Schools: The Glen Ellyn Nine Push for Neutrality
Religion in Public Schools: The Glen Ellyn Nine ...