Beware of Plays Bringing Greeks
The news is out that a well-known Greek instructor from an equally well-known seminary has resigned his post in order to go into religious drama.
"Yes, it's true," he told me, as we munched gyros at Dominick's. "I've always wanted to be an actor. I became a Greek teacher only to please my mother. She's Phi Beta Kappa, you know."
"Well, the Greeks were great dramatists," I replied, trying to sound very erudite. "All your training hasn't gone to waste."
"Mother said the same thing when I told her I had resigned," he said, "She's Phi Beta Kappa, you know."
I asked him if he had written any plays yet.
"No, I haven't," he answered. "Right now I'm working on my autobiography. My publisher thinks that a Greek professor turning actor is a novel thing. I'm calling the book From Lightfoot to Footlights. Mother thought it was a good title. She's—"
"Phi Beta Kappa—yes, I know. But back to your new calling. Is there much demand these days for religious drama?"
"Indeed there is! People don't want to hear preaching these days. This is a looking generation, not a listening generation. Haven't you heard of television?"
"So you really feel that being an actor and replacing the preachers is better than being a teacher and training the preachers?"
"Of course! Most of my students abandon their Greek the minute they pass the final. If they used it in their studies, it would be a different story. I'd feel then like I was making a contribution to the church."
I paid the bill (unemployed actors never have any money) and we left the restaurant. "I plan to adapt Aristophanes, Euripides, and Eumenides," he said before we parted. "Quite frankly, it's all Greek to me!"
"Let's hope it isn't curtains for you," I said under my breath, and I went home and dusted off my Greek New Testament.
EUTYCHUS X
"A Word Fitly Spoken"
The October 10 editorial, "Of Shepherds, Fiefs, and the Flock," was refreshing. It explained in relevant and precise language the growth of a nationwide social malignancy. Ultimately, we can all acknowledge Satan's authorship of this "people control," but such a generalization may carelessly disregard the ingenuity of a most insidious opponent.
The appropriate reminder of the Salvation Army's quiet servitude brings to mind Solomon's exhortation: "A word fitly spoken is like apples of gold in pictures of silver" (Prov. 25:11), a word spoken here that reminds us of what true service really is.
JONATHAN K. DEVORE
University of California
San Diego, Calif.
Errant Interview
I read with great interest the interview with, and the article by, F. F. Bruce [Oct. 10). What did not come through is what troubles me. Dr. Bruce does not hold to biblical inerrancy, so that his contribution to evangelical life has been seriously undermined.
Searching questions could and should have been asked of Dr. Bruce about Deutero-Isaiah and a late date for Daniel. While some may agree that biblical inerrancy should not be the primary thing that should be said about Dr. Bruce, yet it is something that a full-scale review of his life should have mentioned.
HAROLD LINDSELL
Wheaton, Ill.
Long Overdue
Dallas Willard's "Discipleship: For Super Christians Only?" [Oct. 10] has been long overdue. Dr. Willard is right on target when he declares that for several decades the churches of the Western world have not made discipleship a condition of being a Christian. Yet the Bible teaches that only disciples who follow the example and teaching of Jesus receive eternal life and enter the kingdom.
RUFUS JONES
Wheaton, Ill.
As one who has been preaching the gospel for something like 60 years, I should like to register my wholehearted concurrence with Dallas Willard. What we have largely in evangelical circles today is a diluted gospel, which equates saving faith with more intellectual assent to revealed truths, with no consequent heart submission to Christ as Lord of the life. The all-too-popular idea that one can accept Christ as Savior without receiving him as Lord of one's life is what A. W. Tozer correctly termed "The Modern Heresy."
A. E. HORTON
Tracy City, Tenn.
Faith or Works?
Tom Minnery's news report, "The Adventist Showdown" [Oct. 10], brought to mind the futility of attempting to interpret in a few short paragraphs some of the key issues of faith of a church body.
It must be noted that the approximately 115 Adventist churchmen who gathered at Glacier View included many of the church's theologians, who, instead of "keeping a low profile" expressed their convictions with vigor and forthrightness. After days of earnest study, the group reaffirmed its consensus regarding the historic position of the Adventist church on the issues under discussion. If anything, the Adventist church has been strengthened by this affirmation, resulting in more vigorous proclamation of these issues.
REV. RAJKUMAR ATTIKEN
Defiance, Ohio
The article presented a biased and misleading view of what is happening in the Adventist church. Descriptions of some doctrinal teachings (especially the investigative judgment) do not accurately reflect the mainstream understanding of the church.
I am one young minister (33 years old), seminary trained, who doesn't plan to leave the church, because it taught me that I am saved by the sacrifice of Christ on Calvary and therefore I have no need to fear the investigative judgment.
M. JAMES ROBERTSON
Portland Adventist Academy
Portland, Oreg.
I am a young minister not in sympathy with Desmond Ford's denial of the investigative judgment. Certainly Christ atoned for everything on the Cross. But that does not release us from personal accountability to accept the gospel. And whenever there is accountability, there is judgment. This has to take place before Jesus separates his believing sheep from the unbelieving tares at his coming.
REV. MARTIN WEBER
Anaheim Adventist Church
Anaheim, Calif.
Semantic Problem
Reviewer Willard Harley said that perhaps I have semantic problems in my book Psychology from a Christian Perspective [Oct. 10]. I think the semantic problem is that he read only section headings and not content.
I do not say that Transcendental Meditation illustrates man's spirituality—I say that it "is a version of the Hindu religion and advanced meditators increasingly find themselves adopting a Hindu philosophy." I do not even use the term "occult visions" to illustrate man's spirituality—I do discuss visions, but ones from God, and say that "as Christian psychologists we need to develop criteria for distinguishing between visions and hallucinations."
RONALD L. KOTESKY
Asbury College
Wilmore, Ky.
Have something to add about this? See something we missed? Share your feedback here.
Our digital archives are a work in progress. Let us know if corrections need to be made.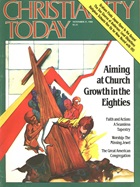 This article is from the November 21 1980 issue.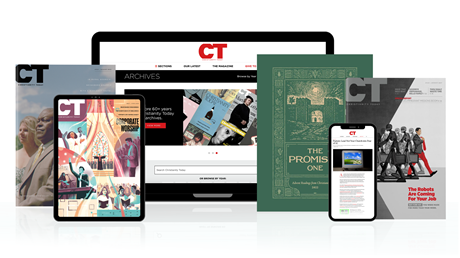 Subscribe to Christianity Today and get access to this article plus 65+ years of archives.
Home delivery of CT magazine
Complete access to articles on ChristianityToday.com
Over 120 years of magazine archives plus full access to all of CT's online archives
Subscribe Now
Eutychus and His Kin: November 21, 1980
Eutychus and His Kin: November 21, 1980