The Meaning Of Violence Today
Terror or Love? by Bommi Baumann (Grove Press, 1979, 127 pp., $6.95); Injustice: The Social Bases of Obedience and Revolt, by Barrington Moore, Jr. (Pantheon, 1978, 540 pp., $7.95); The Moral Meaning of Revolution, by Jon P. Gunnemann (Yale University Press, 1979, 277 pp., $15.00); are reviewed by Douglas J. Miller, associate professor of Christian social ethics, Eastern Baptist Theological Seminary, Philadelphia, Pennsylvania.
Acts of political terror and revolutionary violence continue to stain the globe with an almost machine-gun-like regularity. The social and ethical issues engendered by such desperate human action have fractured the church community. In one camp are Christians for whom revolutionary violence is nearly incomprehensible and fully reprehensible. On the other side stand Christians who sympathize with and even participate in various liberation movements around the world. Both groups will discover material to refine their convictions in each of these three books. Yet all the authors raise nagging moral questions both for one who would cavalierly dismiss revolutionary activity, and for one who would promiscuously embrace it.
Terror or Love? is an autobiographical sketch of Bommi Baumann, Germany's best-known urban guerrilla. His callously blunt ramblings, documenting his journey through the drug scene into admittedly mindless terrorism, is frightening. He describes growing up in a subculture of violence, with beatings by his drunken father, school fist fights, and finally bomb building. He chillingly remarks, "Making a decision for terrorism is something already programmed." Yet, woven throughout the narrative is Baumann's desperate, but elusive search for love. On occasion, he does savor affection, only to have it turn bitter and contribute to his accumulated hatred. The book might profitably be read by ministers, teachers, and especially parents, all of whom need to understand the inner temptations and struggles of urban children today. Furthermore, it undercuts the stereotype that all revolutionaries are moral idealists—a sobering reality for Christians who are uncritically sympathetic toward revolutionary activity.
Barrington Moore, Jr., in his book, Injustice, approaches the dynamics of revolution from a behavioral science perspective. Utilizing contemporary theoretical tools, then analyzing pre-Nazi Germany in excruciating detail, Moore tries to discover the social and psychological factors which either contribute to a sense of moral outrage and the consequent tendency of people to revolt, or inhibit a sense of moral outrage and foster obedience to a "predatory authority" such as Hitler. Moore intends his readers to be disturbingly confronted by the analogies between pre-Nazi Germany and contemporary social systems, whether rightist or leftist. An unanticipated benefit of the book is its vigorous critique of moral relativism and its effort to ground moral concepts, such as the sense of justice, in "Pan-human" or universal categories. The volume suffers because of its failure to interact with significant theories of political violence like those of Ted Robert Gurr and James C. Davies.
Baumann and Moore's discussions of civil violence contain implicit rebukes for those theologians who romantically link Christianity with revolutionary action. The Moral Meaning of Revolution, written by Jon P. Gunnemann, a Christian ethicist at Yale, grounds these rebukes in solid ethical bedrock. Drawing upon the insights of Berger and Kuhn, he constructs a theory of revolution that highlights the radical shifts in a society's paradigm of arbitrary sufferings grounded in its patterns of domination and subordination.
Based upon this definition of revolution, Gunnemann critiques some classical and contemporary apostles of revolution, such as Marx, Marcuse, Fanon, and Moltmann. Their views of social change are morally inadequate because they focus upon the value of sudden and violent reaction to injustice, rather than accent the importance of "articulating just principles for ordering power and creating just human institutions." But Gunnemann does not simply affirm the status quo. Rather he suggests that the Christian faith entails a "revolutionary potential," However, this potential rests in the ordered moral discussion of the uses and abuses of power and authority (beginning, he argues, with these uses and abuses in the church itself). When revolutionary conditions prevail, the church's moral debate upon new political orderings may result in less violence and destruction and greater justice before and after the smoke has settled.
Gunnemann's definition of revolution and his assumption of its inevitability are somewhat vulnerable. Nevertheless, his critique points up the ethical weaknesses of contemporary theological trends and the various liberation theologies built upon them.
Evangelicalism In Britain
Contending for the Faith, by Douglas Johnson (Inter-Varsity Press, London, 368 pp. £2.95), is reviewed by S. W. Murray, Belfast, Northern Ireland.
In this excellent history the development of the evangelical movement in British universities and colleges over the past half-century is presented. It has certainly been one of the most significant religious influences in the British Isles. An early pioneer in the English universities was Charles Simeon of Cambridge, whose ministry at Holy Trinity Church established an evangelical tradition at the beginning of the nineteenth century. The student awakenings commencing with the visits of D. L. Moody led to the Student Volunteer Movement and then to the establishment of the wider Student Christian Movement at the end of the century.
As the SCM developed, the movement broadened and became theologically inclusive. This led in 1910 to the disaffiliation of the Cambridge Inter-Collegiate Christian Union (known as CICCU) and the union continued an independent course for the following years.
Following the end of the First World War an evangelical witness was started in London which ultimately led to the establishment of the Inter-Varsity Fellowship in 1928.
Visits by representatives of IVF to North America, Australia, New Zealand and other countries led to the formation of similar organizations and finally to the International Fellowship of Evangelical Students. The Inter-Varsity Press has come to be one of the major evangelical publishing houses, with a widespread influence, and the emphasis on biblical research and scholarship has helped to promote a more clear-cut evangelicalism in the churches and a strong missionary outreach to the ends of the earth.
With the development of an evangelical witness in many other types of colleges—training, technical, and vocational—the IVF title was changed in 1975 to the Universities and Colleges Christian Fellowship.
This book is a definitive treatment of UCCF and will be read eagerly by anyone interested in the history of evangelicalism in Britain. It reads well alongside C. Stacey Woods's The Growth of a Work of God, which is a history of IVCF in the U.S. and Canada.
Ministering To People
When People Say No: Conflict and the Call to Ministry, by James E. Dittes (Harper & Row, 1979, 150 pp., $4.95 pb), Finding Hope Again: A Pastor's Guide to Counseling Depressed Persons, by Roy W. Fairchild (Harper & Row, 1980, 150 pp., $8.95), are reviewed by Lewis R. Rambo, assistant professor of pastoral psychology, San Francisco Theological Seminary and the Graduate Theological Union, California.
Here are two new books that are excellent contributions to the fields of pastoral counseling and pastoral theology. Each combines deep insight into the human condition, theological sophistication, up-to-date psychological knowledge, and readability. In addition, both books are brief, which will aid the busy ministers or lay people in the task of serving the needs of suffering persons in the community of faith.
Dittes's book is addressed to the minister and his/her struggles when a congregation says "No." By "no," Dittes means those situations in which individuals or the congregation refuse to go along with a minister's proposals. Examples of such refusals are legion. "Normal" reactions are for the minister either to reprimand the congregation for its refusal to hear the call of God or to submit meekly to the wishes of the church. Dittes urges the minister to take the congregation's "no" seriously and to understand his/her own sense of anger or failure, going on to understand the refusal as a symbolic gesture on a deeper level, which can lead to a more profound form of ministry to the person or church.
An example of such a "no" might be an individual's simple refusal to join in a Bible study group. Deeper exploration of the "no" may reveal a person who is genuinely fearful of the imperative to abandon old but comfortable patterns of living; or it may uncover the fact that the person still has not forgiven God for the death of a child years before. Resistance, in other words, is not to be taken at face value, but to be seen through in order to accomplish a ministry that goes beyond the mere platitudes of conventional wisdom.
Throughout the book, Dittes utilizes psychology and the Bible in an unobtrusive but powerful way. The underlying theme of the book is that ministry takes place by direct confrontation with the suffering of the individual or community and that the gospel empowers minister a boost of hope and affirmation in his or her call to the ministry.
Fairchild's Finding Hope Again is a handbook for understanding and counseling depressed persons. The book is especially valuable because Fairchild surveys the literature on depression within psychology and psychiatry and provides a holistic model for ministry that does justice to the minister's role as a religious leader and a counselor.
An important contribution of the book is to enable the minister to understand that depression, one of the most common forms of mental illness today, is a multidimensional, complex phenomenon. The cause of depression can be both physical and psychological. Unfortunately, many current schools of thought make these two points of view mutually exclusive; Fairchild correctly asserts that the minister should be alert for both possibilities. Some ministers assume that depression is merely a problem that would disappear if the person were "right with God"; however, the problem is more complex in that depression can be due to biochemical imbalances as well as to the result of a way of life that fosters a debilitating depression. Fairchild's book gives guidelines and resources for making the proper diagnosis and urges consultation with medical doctors when the problem is seriously disrupting the individual's life.
In addition to understanding the phenomenon of depression, Fairchild provides suggestions for the minister's role in bringing healing. He does not offer bland panaceas of "positive thinking" or other nostrums. Rather, ministry to the depressed person involves a willingness to share in the despair and hopelessness of the person and in a sometimes arduous reconstruction of the person's life to find hope. Like Dittes, the fundamental thrust of Fairchild's book is that hope and health emerge through confrontation with suffering and not avoidance of the human plight. Hope is found in the process of deep exploration of a person's pain and in the building upon his/her faith, however rudimentary it may be, and in a God who created and loved us in Jesus Christ.
Dittes and Fairchild have written books that deserve a wide readership, books that provide solid and helpful information to expand and enrich the practice of ministry. They add to the growing literature that affirms the legitimate role of the theological dimension in pastoral psychology.
Whitefield: A Definitive Biography
George Whitefield, Volume II, by Arnold Dallimore (Cornerstone, 1980, 602 pp., $19.95); and George Whitefield: Trumpet of the Lord, by Ruth Gordon Short (Review and Herald Publishers, 1979, 126 pp., pb).
Interest in the early years of America's (and Britain's) religious history continues unabated and two recent books on George Whitefield add to the store of valuable material available.
The completion of Whitefield's biography by Arnold Dallimore is an epochal event. It would be difficult to praise this second volume too highly. Covering the period 1741–70, the events of Whitefield's turbulent life are admirably and carefully handled. Whitefield's preaching missions, his split with the Wesleys over doctrine, his marriage, travels, controversies, triumphs, and tragedies are gone over in detail.
Several things stand out as significant in this biography. First, one is impressed with the amount of original work Dallimore has done. This is not just a rehash of someone else's work, but a freshly researched piece of highest quality. Second, it is beautifully written, and shows that history need not be boring. This biography flows faster and better than most fiction. Third, the power that characterized Whitefield's life is made real by the careful way Dallimore writes. His restraint in style allows the power of the subject to force itself through in a remarkable way. Fourth, the subject matter itself is of immense worth and one can hardly wait to move on from page to page. Anyone who wants to read the definitive biography on Whitefield may now do so by purchasing Dallimore's fine work.
Ruth Gordon Short's George Whitefield: Trumpet of the Lord is a bit thin by comparison. Based almost entirely on secondary sources, this breezy run through Whitefield's life seems to lack a focal point, giving it a chopped-up feel. Very few dates are given, so one doesn't always know how events relate to each other, and minor liberties are taken with the sources (e.g., it was not at one of Whitefield's services that the "gallery" incident occurred [p. 37], but at a meeting in Exeter [see Dallimore, p. 164]). However, this book is still worth giving to a high school student or adult who wants a brief introduction to the subject. If interest is stirred by popular volumes such as these, then all the better. The full treatment can then be had by reading Dallimore.
A Christian System Of Psychology
Psychology from a Christian Perspective, by Ronald L. Koteskey (Abingdon, 1980, 175 pp., $5.95 pb), is reviewed by Willard Harley, Sr., practicing psychologist, and professor emeritus, Westmont College, Santa Barbara, California.
The author's purpose in this book is "to place psychology in a Christian world view as a system." Koteskey dichotomizes man into "animal-like" and "God-like" qualities. The animal-like aspects follow natural cause and effect and are therefore amenable to scientific method, including behavioristic theory. God-like qualities originate from man's creation in the image of God. Here, with modifications, the descriptive methods of science, Gestalt, and humanistic approaches are applicable.
Koteskey believes a Christian psychology will include moral implications in the study of all human behavior. He gives examples such as: studying vision should include "the lust of the eye"; audition, "ears to hear"; pain, "not to inflict pain on others"; fatigue, "to rest every seven days."
Koteskey identifies "God-like" qualities as those aspects of behavior that have usually been assigned to higher mental processes, such as perception, cognition, personality, and creativity. Here Koteskey seems to have problems; perhaps they are only semantic. He is describing fallen man as spiritual, God-like, and like God, without distinguishing these from the supernatural work of God in the believer. For him, Transcendental Meditation, the effects of psychedelic drugs, extrasensory perception, dreams, and occult visions illustrate man's spirituality. Also, the more man progresses in his personality development and self-actualization the more like God he becomes, and for the same reason, the study of these qualities will help understand the nature of God better.
Koteskey's ambitious dream of a Christian system of psychology is indeed challenging. While his book is intended for beginning students in psychology, it probably is better adapted to courses in history and systems, since much of it is not oriented to current trends in psychology. For example, his discussion of structuralism, functionalism, Freudian psychoanalysis, and Watsonian behaviorism are rarely alluded to today in beginning psychology courses.
Ethics In The Early Church
History of Christian Ethics, Volume 1, by George Wolfgang Forell (Augsburg, 1979, 247 pp., $12.50), is reviewed by Reginald Stackhouse, principal, Wycliffe College, Toronto, Ontario, Canada.
Few scholars have a sufficiently comprehensive mastery in any dimension of theology's many-sided corpus to attempt a survey of more than nineteen centuries of thought. But George Wolfgang Forell, Carver distinguished professor of religion at the University of Iowa, is one of them, and he is bringing his encyclopedic knowledge to a planned four-volume history of Christian ethics.
The first volume covers the period from the New Testament through Augustine of Hippo. There are chapters on the New Testament, the early Christian fathers, Tertullian, Clement of Alexandria, Origen, the fourth century, Basil, and Augustine. A seven-page bibliography is appended, along with four indexes of subjects, names, biblical references, and Greek and Latin terms.
Professor Forell allows each church father to speak for himself, including generous quotations from primary sources. His book is thus a valuable aid for gaining a clear, accurate insight into what leading teachers of the patristic era taught about ethics. It might have been more useful had it provided an overview of this seminal period. The book itself, however, provides a thoroughly researched exposition of its author's conviction that the key response to the gospel has always been and must always be the question, "What shall we do?" (Acts 2:3).
Christians have answered that question in varied and complex ways, shaping in each time and place lifestyles to manifest the difference the Christ event makes to behavior. Professor Forell's history aims at setting forth diverse answers. He is convinced that from the beginning the world has not been most impressed by Christians' "theoretical formulations but rather the obvious and impressive new life."
No Sinking Sand
Where Do We Stand? by Harry Blamires (Servant Books, 1980, 158 pp., $7.95), is reviewed by Dan E. Nicholas, public information officer, Mendocino County Schools and Evangelical Orthodox Church pastor, Ukiah, California.
C. S. Lewis fans will want to take note of a new book by Harry Blamires, an English author who was a student and friend of the apologist. Blamires's Where Do We Stand? (foreword by Malcolm Muggeridge) is an appeal to thinking Christians to remain true to historic Christianity and to resist the allure of today's growing secularism.
Blamires calls readers to think twice before embracing modern-day remakes of the orthodox faith. He believes efforts by the church to identify with the worldling's plight can and must be accomplished without confusing the kingdoms of light and darkness. He also addresses the need for God's people to pursue such issues as social justice—but for the cause of Christ, not for the cause of humanism.
Blamires takes an effective stab at current idolatries in Western culture that work to lure the church away from its calling and attempt to enlist its troops in polytheistic allegiance to materialism and self-gratification. He points to the public media with its power as a secular authority to which we have granted unwarranted trust.
The author's plea is for the preservation of orthodoxy. He makes a telling point in reminding us that God did not intend his people to adapt to changing and evolving truth. Had this been God's plan, he would have provided believers with a succession of Christs, appearing to assist us in each generation.
Traditional orthodoxy and meaningful church authority are the two major thrusts in Blamires's work. He states that proper authority in the church is the only tool that can save us from authoritarianism. Blamires stands against the growing egalitarian spirit that would have us dissolve rightful authority in church life.
The author's style might appear a bit "high-brow" for those who have forgotten the long paragraphs of years past. Yet his audience—well-read laity or informed clergy—will probably not be greatly offended by this approach. At the same time, Blamires is not above using casual talk or personal anecdotes to establish his point.
We live under God by virtue of our membership in the church, says the author. The walls surrounding the city in which we live are being chipped away by those who would update old truths to make Christendom fit the fads of the hour. Wherever we stand, we must stand within those walls; we must stand against those influences that would weaken the bride of Christ, making her unrecognizable to her Lord.
The Christian's vocation is to remain a citizen of another kingdom. Blamires says it well: until Christ's return we must expect to "live uneasily in the kingdom of this world."
Evangelical Scholarship Is Alive And Well
Perspectives on Evangelical Theology; Papers from the Thirtieth Annual Meeting of the Evangelical Theological Society, by Kenneth S. Kantzer and Stanley Gundry, editors (Baker Book House, 1979, $9.95 pb), is reviewed by John Woodbridge, chairman of the Department of History, Trinity Evangelical Divinity School, Deerfield, Illinois.
For Enlightenment scholars, the year 1978 marked the two-hundredth anniversary of the death of both Voltaire and Jean-Jacques Rousseau. However, the nearly four hundred evangelicals who gathered at Trinity Evangelical Divinity School in December of 1978 gave little thought to the passing of the Frenchman and the Genevan. They had come together to celebrate an anniversary of a different kind, the thirtieth birthday of the Evangelical Theological Society.
In the present volume, editors Kantzer and Gundry present selected papers from the conference that the Christian worker and informed lay person will find stimulating and valuable.
The essays are grouped under four rubrics: Systematic Theology, Biblical Theology, Philosophical Theology, and Pastoral Theology. Some of the essayists spar indirectly with their colleagues on such issues as liberation theology (Ronald Sider, H. O. J. Brown), election (Fred H. Klooster, Wilber Dayton, David Scaer), the ordination of women (E. Margaret Howe, Robert L. Saucy), while others focus their attention on more specialized topics (e.g., J. J. Davis's "Kant and Religious Knowledge").
Several essays warrant particular commendation. In "Categories in Collision," Gordon Lewis provides helpful critiques of the categories of thought underlying the work of Bruce Larson, G. C. Berkouwer, Helmut Thielicke, and John Bright. Bruce Demarest summarizes his penetrating critique of "Process Trinitarianism" with the apt words of Kenneth Hamilton: "The disadvantage of founding a theology upon relevance is that it may suddenly become irrelevant and die" (p. 36). Gerhard F. Hasel furnishes a well-constructed programmatic essay concerning the future of biblical theology. In his essay, "An Evangelical Theology of Liberation," Ron Sider brings evangelicals up short by charging that their attitudes toward the poor are heretical. He contends that "the biblical teaching that God is on the side of the poor ought to be an extremely important doctrine for evangelicals" (p. 132).
Some loose threads dangle from a few of the papers. Clark Pinnock calls for Christians to approach the creation of their theism by allowing "revelational norms to exercise control over any and all philosophical influences" (p. 42). He does not proffer the means, however, with which we might bracket out philosophical presuppositions in such a conclusive fashion. Klaus Bockmühl calls evangelical theologians to reverse the "Decision for Secularism" (p. 12). But he adds little to our knowledge about what secularism is and he fails to cite the vast literature devoted to that definitional problem.
What do these papers collectively signify? On the one hand, their arrangement and occasionally severe editing (e.g., John W. Montgomery's paper), give us but an indirect reflection of the conference itself. But on the other hand, their generally high quality speaks well for evangelical scholarship as a whole. Indeed, as editors Kantzer and Gundry affirm of the Thirtieth Annual Meeting, "evangelical scholarship is alive and well, coming to grips with the tough questions of the present and facing the future" (from the preface).
Honor To Whom Honor Is Due
Pauline Studies, edited by Donald A. Hagner and Murray J. Harris (Eerdmans, 1980, 336 pp., $17.95).
Festschriften are honorary volumes put together by appreciative persons (usually former students) to commemorate some landmark in a deserving scholar's life. Most such honorees are grateful to receive one in a lifetime. It is almost unheard of that two should be presented, but such is the affection in which F. F. Bruce is held that his devoted friends wish to give him on the occasion of his seventieth birthday a second collection of essays in his honor.
Pauline Studies is a selection of 16 essays, nicely put together and arranged under two general headings: The Life and Theology of Paul, and Literary and Exegetical Studies Within the Pauline Corpus. It would be difficult to pick out the best essay. All are well worth reading, even when different points of view are taken. Such is the case of Robert Gundry's argument that Romans 7:7–25 describes Paul's preconversion state in "The Moral Frustration of Paul Before His Conversion: Sexual Lust in Romans 7:7–25" and David Wenham's contention that this probably deals with Paul's converted state in "The Christian Life: A Life of Tension?—A Consideration of the Nature of Christian Experience in Paul." I found Murray Harris's "Titus 2:13 and the Deity of Christ" and Peter O'Brien's "Thanksgiving Within the Structure of Pauline Theology" of particular value.
In addition to the essays, this Festschrift contains the usual appreciations, tabula congratulatoria, select bibliography (in this case, a nice bit of work by Ward Gasque covering 1970–79), and curriculum vitae of the honoree.
It is a distinct pleasure to recommend this book in honor of such a gentleman and scholar, not only because he richly deserves it, but also because the essays are of such high quality. Evangelical scholarship has progressed tremendously in the last 25 years, as this volume shows, due in large part to such a man as the volume honors, Prof. F. F. Bruce.
A Look At Your Marriage
Your Marriage Is God's Affair, by Dwight Small (Revell, 1979, 342 pp., $4.95 pb); Communication: Key to Your Marriage, by H. Norman Wright (Regal Books, 1979, 189 pp., $2.95); Pillars of Marriage, by H. Norman Wright (Regal Books, 1979, 173 pp., $3.50); Marriage, Divorce and Remarriage, by Theodore Epp (Back to the Bible, 1979, 84 pp., $1.25), are reviewed by C. E. Cerling, Jr., pastor of First Baptist Church, Tawas City, Michigan.
Dwight Small's Your Marriage Is God's Affair further develops the theme of his previous publishing efforts. It combines the best of three earlier works—(Design for Christian Marriage, After You've Said I Do, Christian: Celebrate Your Sexuality)—with previously unpublished material.
Because a theology of marriage begins with a theology of sinful humanity, Small faces the problem created by selfishness in marriage when he writes, "The problem of self-devotion is accentuated in marriage, because there is where personal intimacy reaches its highest achievement. Two self-centered lives confront each other in the most self-revealing terms."
Since George Bach's The Intimate Enemy, writers have increasingly drawn attention to the fact that conflict is inevitable in marriage. Small takes these two steps further when he says, "Intimacy is inseparable from conflict in human relations," and "Incompatibility is one of the purposes of marriage! God has appointed conflict and burdens for lessons in spiritual growth."
Sexual fidelity challenges the modern world, at times creating major problems even for Christians. Recognizing the depth of the problem, Small comments, "God designed sex that it might be fused together with the highest emotion of which man is capable—love, and with the highest commitment of which he is capable—marriage."
While everybody who writes on marriage knows the importance of communication, Small adds the insight that "the purpose of communication in marriage is not to get partners to agree, but to bring them into a relationship where the uniqueness of each stands in complementary relation to the other."
As with most books written by Small, this is a book to be digested at your leisure. Each chapter, often each paragraph, contains such a distillation of the best literature on marriage combined with biblical insight that we have in this book a feast on Christian marriage. Anyone could profit by reading it.
If Dwight Small is the theologian of the Christian marriage and family enrichment movement, H. Norman Wright is its most effective spokesman. Over the last five years he has authored or coauthored at least a dozen books on the subject. Communication and Pillars of Marriage include a variety of subjects all married couples need to discuss. Topics such as dealing with anger and anxiety, coping with conflict, examining marital expectations and goals, meeting needs, facing crises, making decisions, praying, and a key topic, forgiving, all lead couples toward marital growth.
About two years ago we used Communication as our adult Sunday school curriculum for one quarter. Adult attendance doubled during the period and the positive response was unbelievable. Not only does Wright know his field, he also knows how to write material that touches people where they live. For those interested in using Wright's books in the classroom or for marriage enrichment seminars, the publisher also has excellent leader's guides. These contain a wealth of extra material independently valuable, yet excellent for use with the books. I cannot recommend these books highly enough.
Finally, a book that could easily be lost in any library is Theodore Epp's Marriage, Divorce and Remarriage. Only 84 pages, this book is a sensitive, popular presentation of the position that divorce and remarriage are always wrong.
Although I disagree with Epp's view of divorce and remarriage, it must be granted that he presents the most compassionate explanation of this position. His style is that of a popular preacher; he obviously draws from his sermons, for the style is not the written but the spoken word. His chapter on restoration of those who have sinned through a divorce and remarriage is the best I know of. His position is usually advocated in a manner that suggests law rules over grace and forgiveness. But Epp will have none of that: this sin also can be forgiven. That does not mean the consequences will necessarily be wiped out, but the sin can be forgiven and the sinner restored to full fellowship and service in the church (apart from the office of deacon or elder).
If we are to be fair, we must choose to read the best presentation of views we oppose. Epp presents the best popular exposition of a widely advocated conservative view of divorce.
Have something to add about this? See something we missed? Share your feedback here.
Our digital archives are a work in progress. Let us know if corrections need to be made.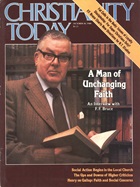 This article is from the October 10 1980 issue.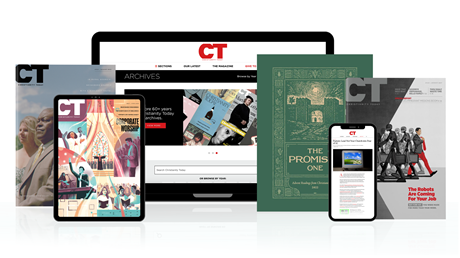 Subscribe to Christianity Today and get access to this article plus 65+ years of archives.
Home delivery of CT magazine
Complete access to articles on ChristianityToday.com
Over 120 years of magazine archives plus full access to all of CT's online archives
Subscribe Now
Book Briefs: October 10, 1980
Book Briefs: October 10, 1980