Many scholars assume that social ethics suffers when evangelism is emphasized.
Early in this century "the great reversal" separated fundamentalists from modernists and split Christian groups that emphasized evangelism from those that stressed social concern. Many scholars thus assume that social ethics suffers in evangelicalism, today's fundamentalist "mainstream." They argue that emphasis upon proclamation of the gospel rather than social action lacks concern for people's material and social needs.
The CHRISTIANITY TODAY-Gallup Poll survey of noninstitutionalized civilian adults clarifies many aspects of the relationships between religious and social attitudes and corrects popular myths about evangelicals. Some findings related to social ethics are highlighted here; the details will be discussed in future articles.
The Ten Commandments
Although 84 percent of American adults think the Ten Commandments are valid for today, only two-fifths can name at least half; one-fourth can name no more than two. About half of the frequent churchgoers, Bible readers, tithers, and evangelicals are able to name five or more. But more important is applying and living up to them in contemporary circumstances.
Christians are divided over the meaning or current application of several commandments. For example, do warfare, capital punishment, and abortion violate "Thou shalt not kill"? Only one, abortion, was surveyed. Thirteen percent of the public believe abortion is acceptable under any circumstances; 19 percent believe it is always unacceptable; and 62 percent hold it to be acceptable only under certain circumstances. Evangelicals are more conservative, with 5, 31, and 64 percent, respectively.
Perspectives about adultery are similar. Eighty-three percent of the public believe it is wrong to have sexual relations with someone other than one's marriage partner; 11 percent believe it is not. Over 95 percent of frequent Bible readers, tithers, and evangelicals believe such conduct is wrong. Two-fifths of the public and one-tenth of the evangelicals believe it is not wrong for a couple to have sexual relations before marriage.
Ethical-Moral Standards
Evangelicals do not differ significantly from the general public when it comes to discrepancy between ideals and conduct. Just over half believe they can live up to their standards, while one-fifth of them and one-sixth of the public try to do so, but find it hard.
In people's minds, implicit standards vary with differences in religious and ideological values. People whose legalistic orientations include numerous rules and regulations for living have different conduct and guilt feelings than persons who stress some "universal principle" like love. Yet both groups may feel equally about success or failure in conforming to their ideals. There is much relative judgment over what is meant by living up to one's own standards. Values modified by seared or warped consciences, self-deception, and culturally distorted ideas of right and wrong often contrast sharply with the Bible's transcendent norms.
Social Concern
The survey addresses several aspects of the "divided house of Protestantism" (Dean Hoge), "the great reversal" (Timothy Smith and David Moberg), and the "two-party system" (Martin Marty), which have separated much of American Christendom into an individualistic "private" camp with evangelistic goals, and a "public" one with a social reform mission.
Given a list of five priorities, one-fourth of the public, but half of the evangelicals, said that for Christians, the top one should be to help win the world for Jesus Christ. "Concentrate on the spiritual growth of one's family and self" was placed first by 37 percent of the public and 27 percent of the evangelicals. More evangelicals (14 percent) than the public (9 percent) put "help strengthen the church" first. Only two items—"Join groups and support causes that will improve the entire community" and "Take part in efforts to influence … legislation on important issues"—relate to social concern. For evangelicals, these were in the lowest positions for both first and second priority.
At the same time, over two-thirds of the evangelicals, but only 36 percent of the public, believe that it is very important for religious organizations to make public statements about the will of God in ethical-moral matters. Three-fifths of the evangelicals (44 percent of the public) think it is "very" or "fairly" important for them to make public statements about political-economic matters, and three-fifths of the evangelicals (41 percent of the public) believe they should lobby by trying to persuade senators and representatives to enact legislation they would like to see become law.
Like others, evangelicals almost unanimously believe society has an obligation to see that basic needs of children, the handicapped, and elderly are met, and two-thirds believe a combination of governmental and voluntary services should meet those needs. They have a stronger sense of obligation to help the poor than does the general public, and more of them implement their belief. They also reveal a higher level of consciousness about the energy crisis and are more aware of what they can do about it personally.
Church Support
Evangelicals attend church and contribute their money to religious organizations much more often than the general public; 13 percent only attend three times a month or less, compared to 60 percent of the public. Over half (16 percent of the public) contribute a tithe—10 percent or more of their income—to their church or other religious organizations, and only 6 percent (32 percent of the public) are not church members. About half of them speak at least weekly about their religious beliefs to people who are not members of their own faith.
Also, through volunteer services, evangelicals are stronger supporters than others of their church. Over four-fifths, twice as many as the general public, do volunteer work for churches or other religious organizations. Those who do, also contribute more hours to such efforts than volunteers from the population at large.
Surprisingly, one-tenth of the evangelicals and one-fourth of the public who are volunteers did not specify what types of activity they engage in. Perhaps they could not fit them into the eight types listed; if more had been mentioned, greater participation might have been reported. Not included, for example, are activities like sewing circles, kitchen work, representing church or faith in legislative hearings and lobbying, aiding church-related or community service agencies, and volunteering in social welfare programs.
Ninety percent of the evangelical church members (77 percent of the public) felt that their church provides enough opportunity for them to use their own abilities and talents in performing volunteer work. Could it be that the one-fifth of the evangelicals (58 percent of the public) who perform no volunteer services are victims of narrow interpretations and constricted opportunities to use gifts the Holy Spirit has given to all members of the body of Christ (1 Cor. 12)? Is it not possible that churches that involve only a few members in their work suffer because they acknowledge only some spiritual gifts, while ignoring the others?
Personal Needs and Problems
Of eight personal needs listed, two-thirds of the evangelicals and one-fifth of the public chose "salvation—closeness to God" as most important. "Physical well being—health" was more important to the public (25 percent); it was in second place among evangelicals. "Love and affection" was third for both groups.
When evangelicals have a problem, they are more likely than others to turn to the clergy for help. For problems that involve alcohol or drugs the public is more likely to turn to a volunteer community organization; both groups are inclined to turn first to the clergy on spiritual or religious matters. Otherwise, the groups are similar, drawing most upon immediate family members.
Many will be surprised to learn that 23 percent of the orthodox/conversionalists, 30 percent of the conversionalists, and 33 percent of the orthodox use alcoholic beverages, compared to 66 percent of the public. Of users, 17 to 25 percent of the evangelicals and 35 percent of the public think they sometimes drink more than they should. This is difficult to interpret; definitions are so subjective. For some the line is at intoxication, but for others it may be any drinking.
Sometimes it is alleged that more people reared by teetotaling parents become alcoholics. If most adults were reared by total abstainers—once the majority of the population—aggregate statistics are misleading. The survey throws no light on this, but liquor has been "a cause of trouble" in the family among those who use alcoholic beverages for 16 percent of the evangelicals and 19 percent of the public. But "trouble" may range all the way from arguments about abstinence to severe problems of alcoholism.
Religious Radio and Television
Only 12 percent of the public, but 28 percent of the evangelicals, spend two hours or more per week watching religious television. Favorite programs are those of Oral Roberts and Billy Graham, followed by the PTL Club and local church programs.
Similarly, evangelicals spend more time listening to religious radio programs; 24 percent listen for two or more hours a week compared to only 8 percent of the public.
Members of the public who watch or listen to religious television and radio tend to be "more religious" in beliefs and actions than others. However, most of the differences are not statistically significant. They may result chiefly because of the reasons certain types of people, especially evangelicals (who are included in the public), choose to hear or watch such programs, rather than from the programs' influence upon viewers.
The Backbone of the Church
The survey clearly indicates that the one-fifth of the population who are evangelicals constitute a significant core of loyal supporters of the institutional church. They also have an active social concern, even though they give evangelism higher priority.
Women consistently are "more religious" than men. They are more apt to be church members, participants in church activities, believers in traditional Christian doctrines, conservative in their perspectives on issues of personal morality, and donors of volunteer services.
Similarly, the oldest age category (50 and above) are on most measures Christianity's strongest supporters. Young adults (ages 18–29) exhibit somewhat lower levels of Christian belief, much lower participation in volunteer services and church attendance, and considerably less adherence to traditional morality than the other two age groups. Except in interpretation of sexual morality, I doubt that this reflects a historical "secularizing" trend by which major changes will occur as this generation moves into middle and mature adulthood; more likely, there is a tendency of cohorts of people to become "more religious" with the aging process.
Comparisons By Major Groups
It is interesting to note that, according to the CHRISTIANITY TODAY-Gallup Poll of U.S clergymen, it is the younger ones (18–29) who are found to be more traditional or theologically conservative than the older ones. This is a significant difference compared to the population as a whole. Not only in doctrine but also in personal habits, the younger clergy are more conservative. For example, young clergy persons are less likely to use alcohol than are their elders, a pattern that differs sharply from the pattern among the general public.
These findings are similar to those of other surveys and confirm the validity of this survey as a representative cross section of American adults. Possibly one of the most significant findings is that people who read the Bible frequently (at least once per day) and those who are tithers exhibit higher levels of religiosity on almost every indicator than other people (see table). They also have higher levels of social concern, and they donate more time in volunteer services.
Personal piety is not an enemy of social concern!
Carl F. H. Henry, first editor of Christianity Today, is lecturer at large for World Vision International. An author of many books, he lives in Arlington, Virginia.
Have something to add about this? See something we missed? Share your feedback here.
Our digital archives are a work in progress. Let us know if corrections need to be made.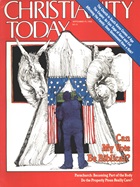 This article is from the September 19 1980 issue.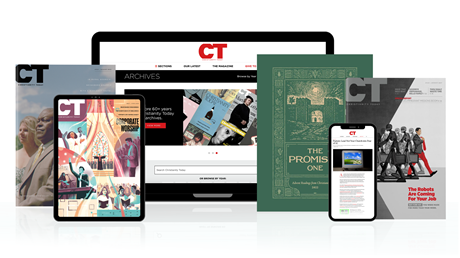 Subscribe to Christianity Today and get access to this article plus 65+ years of archives.
Home delivery of CT magazine
Complete access to articles on ChristianityToday.com
Over 120 years of magazine archives plus full access to all of CT's online archives
Subscribe Now
Do the Properly Pious Really Care?
Do the Properly Pious Really Care?