WHCF hearings sound the need to reaffirm the family unit.
Free-lance writer Nancy Barcus of Waco, Texas, attended the White House Conference on Families meeting in Los Angeles earlier this summer—the last of three national WHCF sessions. She discusses that meeting, and interprets the contribution of the WHCF to the Christian's understanding of today's American family.
The american family is heading into the 1980s; but what direction will it take? What are the family's problems? And how, if at all, should the government get involved to help?
President Jimmy Carter's White House Conference on Families has drawn perhaps the government's most comprehensive profile of the American family. The WHCF spanned months of public testimony at local and state levels and comprised 10,000 pages of written transcript in which every type of family stress gained representation.
The final reports taken from that testimony reflect American families in need. But the testimony also reflects a commitment that the family unit remain the cornerstone of American society.
The three national conferences in Baltimore, Minneapolis, and Los Angeles this summer gained wide publicity—especially with regard to squabbles by special interest groups. However, the preceding seven regional conferences and state-wide conferences in 48 of the 50 states laid the research groundwork. For perhaps the first time, government put itself in the role of listener to family woes as family members told where they hurt and where insensitive government policies have failed them.
While these hearings consumed hours of time, with input on every conceivable topic affecting the family, they received practically no coverage in the news media. But without them, the three national conferences would have been meaningless.
A 117-member national task force hoped later this month to finish the final WHCF report, which will summarize the recommendations of the three national meetings and make suggestions for government policies on the family.
The task force voted during its two-day meeting last month to include in the final report a statement adopted by the Minneapolis conference defining the family as "two or more persons related by blood, heterosexual marriage, adoption or extended families." This "profamily" definition was not adopted at Baltimore or Los Angeles.
The task force report will rank, according to percentage of approval, the recommendations from the three national meetings. Getting most support (at least 92 percent approval of the delegates) were requests for: family-oriented personnel policies allowing flexible job schedules, drug and alcohol abuse prevention, elimination of the "marriage tax" penalty on two-income familes, and tax policies to support care for aging and handicapped persons.
Americans concerned about the family, and Christians in particular with their great personal investment in family values, will lose a great deal if they do not gain access to conference testimony to where the family stands today. The news media often portrayed only the political grandstanding and the most controversial issues.
The main value of the conference probably will lie in the written documents that come out of it. A look at those collected so far suggests that will be the case.
The American family, say the testimonies, is intact but under pressure. Its most predominant form is the nuclear family. This pattern—husband, wife and children—comprises 81 percent of all American families. While it is still the major form, the nuclear family has become smaller due to a declining birthrate.
At the same time, 19 percent of all families include only one parent; nine out of ten times this parent is a mother, though a few are now headed by a father who is college educated and holds a managerial or professional job. Families headed by a mother have an income of only about one-third that of two-parent families. Half of all black families follow this pattern, compared to 15 percent of white families.
The number of single-parent families has doubled since 1960, and so has the resulting number of children in foster care. Unfortunately, the statistics do not reflect reasons for this: whether those families that did not separate in 1960 had a healthy family life or whether many had stayed together merely because of the social stigma against divorce.
At present, two in five marriages end in divorce. Balancing that is evidence showing that most children under age 18 spend a significant portion of their time in two-parent families, owing to remarriage. Divorced persons still seem supportive of the pattern of family life, preferring a new family unit to the isolation following family breakup.
Certainly those support systems that undergirded families have thinned out, with Americans moving frequently, and usually in metropolitan areas. Military families especially experience the stress of displacement, according to testimony. Fewer families live near relatives and friends who might help alleviate their pain and provide stability.
In some situations, families seem to be drawing together in extended family patterns—a good sign, conclude the conference reports. Families still want to take care of their own, say WHCF witnesses, rather than have agencies do it for them: more than 30 percent of elderly persons live in extended family households, 3 percent of those in three-generation households. Conference delegates asked for tax benefits and public assistance to encourage such family arrangements and despaired of laws that make it more feasible financially to place elderly relatives in nursing homes.
Families also prefer adopting or raising their own relatives, rather than letting the state award them to strangers; however, the government now pays strangers but not relatives, so that many cannot afford the cost of another child. The cost of raising a child to age 18 in a middle-class home is estimated at more than $34,000 ($64,000, including college). Subsidies are, of course, far less than those amounts. But families who want to take care of their own would like impersonal laws changed to help them.
At the public sessions there was wide sympathy for these requests. In fact, conservatives and liberals alike heralded solutions that would preserve family privacy and autonomy. The only fears stemming from the extended family concept were that the term might be understood as including colonies of unrelated persons with cultic or homosexual tendencies. But at least 90 percent of the participants preferred the traditional blood-kinship-adoption pattern, speculated conference advisers who themselves held to those sympathies.
In fact, participants nationwide reflected such commitment to family structure that when asked what pattern they would choose if they had another choice, they pointed to a traditional family with children, with its closeness and support. Ninety-one percent said they would have children again. (This figure included 95 percent of all mothers, working or not.)
While most American families seem as committed as ever to the ideals of the traditional family, they are willing to speak out regarding areas where they need help. At the regional and state hearings specific concerns voiced most often during testimony were: government insensitivity to the way laws affect families, the strain of poverty and unemployment in an era of inflation, the child-care needs of mothers who must enter the work force, and the dark side of family life—violence among family members. Finally, they spoke out in large numbers about the ignorance and inexperience of young people now undertaking marriage and child rearing in a stress-filled society.
For most of those expressing pain, the question of government influence on families was not "to be or not to be," since government already affects families through tax laws, unemployment benefits, social security, and public assistance to the poor. Rather, the question was how to redirect government influence for the good of the family.
Singled out for censure was the "marriage penalty tax," which taxes two persons with two incomes at a higher rate if they marry than if they remain single. At the national conferences delegates voted the issue a top priority status. They also complained that public assistance laws reward broken families and penalize intact two-parent families who are poor. Said one delegate, "My father works at the hospital and when he and my mother were together they could not support each other. When they had their children they had to separate," so they could receive public assistance to survive at the poverty level.
Homemakers also asked for the government's legal recognition of their economic contribution to the family, as a way to avoid the poverty that often comes with widowhood: as economic dependents, they must pay huge inheritance taxes at the death of a husband. Farming families said they were especially hard-hit by inheritance taxes that prevented the family farm from passing to the next generation. Homemakers asked for an arrangement to make them eligible for shared or split social security benefits based on the husband's salary, even if he had divorced her after several years of her contributing services to him.
The hearings established that many families are hurting badly economically. Many middle-class Americans may be out of touch with the kinds of statistics presented. The median U.S. family income in 1978 was $17,640, and the poverty line for a family of four was $7,410. Of families officially below the poverty line, 16 million whites and 8 million blacks qualify. Blacks are twice as likely to be jobless in times of high unemployment.
For those adults who had completed only 10 years of schooling the average annual income was $4,000 to $5,000, while high school graduates received double that at $9,000 to $10,000. One year of college again doubled the income potential. Education and poverty are indelibly related, yet those who fail to complete high school have a long history of family stress, making them unable to assimilate an education.
Income division between men and women also showed unusual disparity. Men earn a median $15,700, while women earn $9,350 for a year-round, full-time job. Women who are heads of families often need public assistance because of this imbalance. White families earn a median $18,000, while the median figure for black families is $10,800, and for Hispanics, $12,500. In times of inflation, these salaries for a family are very low.
The elderly poor earn just half of what younger Americans take in. While 19 percent of the elderly poor are men, 81 percent are women. The median income for elderly men is $3,400 and for women, $2,900; for couples it is $8,000. For most aged, the immediate family is the chief source of care during illness, again suggesting the family as the primary support system. Yet in order to receive medical benefits, families often are forced to commit elderly relatives to health care facilities.
This cycle of poverty and inflation seems to have spurred greater violence within many families. Statistics indicate family violence occurs more often among low-income, urban families in which the husband is sporadically unemployed and the number of children (adding economic pressure) is four or more. Interestingly, these are often families with no religious affiliation, and as such are a target for Christian service and evangelism.
The number of reported cases of child abuse totals 400,000 to 600,000 annually, but an estimated 1 million incidents actually occur. One expert believes more children die from abuse injuries than from all the common childhood diseases. Children under age 3 are most vulnerable, and 50 percent of reported cases involve children under 7. Abuses included physical attack, sexual and emotional harm, and neglect.
An estimated 1.6 million women are beaten by their husbands every year—one out of six wives, and generally in a pattern of repeated abuse.
Another unexpected form of abuse is now gaining attention. Researchers think that children under age 18 in 1 out of 10 American families hit, beat, stab, or shoot their parents. Six percent of all murders involve children who kill their parents. Experts also fear that many adults abuse their elderly parents, but statistics have not been gathered in that area.
These problems led many at the family hearings to ask for help in counseling, protecting, and sheltering victims of family breakdown.
Family advocates, though, returned again and again to the need for moral principles. They noted that 40 percent of Americans say they turn to their clergy in time of need. Some asked for a "rejection of secular humanism," or a "return to the morality of the Bible and God's law." Many sought revision of TV programming to reflect positive values of traditional family living and to erase harmful sex-ploitation from the TV screen. Children watch TV an average five hours per day, they noted, causing some to insist child care was better than the TV babysitter.
All the testimony coming out of the WHCF indicates that the American family still holds its head high. As in the poetic epithet, the family is "bloodied, but unbowed." The traditions of love, trust, loyalty, and communication are too deeply rooted to be deterred by even the most pressing social challenges. That is the impression the delegates to the conferences wrote into their hours of public testimony. Legislators will have to step carefully. Families are not ready to relinquish their autonomy in making personal decisions, even while they plead for lawmakers to be sensitive to their problems.
But the government surely will take notice that the final resolutions from each national conference conspicuously included the words "local," "community," "private," and "parental involvement" in all such recommendations. However, conferees did give high priority to a call for court counseling in family disputes, prior to litigation. They asked, too, for government help with substance abuse (drugs, alcohol) that triggers family violence.
There was little suggestion that conferees wanted government to solve their problems. Most sought the freedom to help themselves. That was the impetus for proposals assisting women in the work force, especially single women responsible for children. It does no good, they insisted, to say child care is the homemaker's job. "Unfortunately, we are not all white. We do not all live in a family with a husband and a father and a little house with four children," said one. Those working mothers prefer quality home care by family members, but if they can't get it, they want assurance their children are safe. Yet many white middle-class participants regard day-care centers with suspicion, even though 72 percent of the mothers who use the 18,300 day-care centers nationwide earn $15,000 or less and spend 10 percent of that on child care, a situation they feel powerless to change.
These mothers insist they are not antifamily. When polled, they said they would have children again, if given the choice. Their commitment to their children, they say, causes them to ask for family-sensitive employment practices, including flex time (starting work earlier and ending earlier in the day), compressed time (working only four days at longer stints), job pairing (where a couple shares one job), and task contracting (where job completion, not hours per day, is the criterion for pay). These women also say their hours with their children are quality time, if they can get the proper household help. They testify that their children learn responsibility by assisting in the operation of the household.
Those Christians who testified and who voted so adamantly for local and private rather than government solutions to family problems, have been challenged to step forward and back up those victories with full support of community services. It is one thing to have convictions about local autonomy in family matters. It is another to back those convictions with action.
Have something to add about this? See something we missed? Share your feedback here.
Our digital archives are a work in progress. Let us know if corrections need to be made.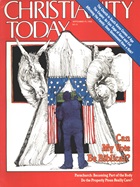 This article is from the September 19 1980 issue.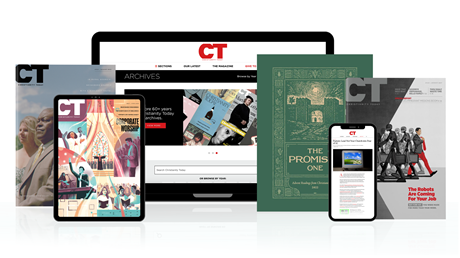 Subscribe to Christianity Today and get access to this article plus 65+ years of archives.
Home delivery of CT magazine
Complete access to articles on ChristianityToday.com
Over 120 years of magazine archives plus full access to all of CT's online archives
Subscribe Now
Families under Stress
Families under Stress