Founding enthusiasm and leadership charisma have matured into a new spirit of professionalism.
A wave of Christian organizations rolled across the U.S. at the end of World War II. Energetic, visionary young men boarded DC-3s and crisscrossed continents. With evangelistic zeal and a sense of America's new leadership, they mounted a sort of spiritual Marshall Plan. They held large meetings, printed literature, made movies, and sought out the needy and displaced people in former theaters of war.
They also touched the open nerve of Christian charity, built long lists of supporters—and formed nonprofit organizations such as World Vision, Youth for Christ, Overseas Crusades, Greater Europe Mission, and many others.
Over 30 years have gone by; many founder/visionaries have passed leadership on to others who were not around at the beginning. Further, most original supporters are gone, and a constituency that knows little of the early glory days now stands behind the work.
What is happening to parachurch organizations today? Have the old ones lost their reason for being—along with their old donors? Are they floundering in the morass of government interference, or breaking up from the recent cultural upheaval?
Only an occasional volley from the parachurch-versus-the-church debate echoes across today's scene. We are seeing more new, more specialized groups. Prisons, or ethnic groups, or a simple lifestyle are their concern, or they may be gathered under one theological banner. They are as diverse as Jews for Jesus, Evangelicals for Social Action, or the Christian Broadcasting Network. And over 100 overseas agencies were founded in the last decade.
These groups, following the older pattern, have generally grown up around a strong founder/visionary. Bill Bright began Campus Crusade; Pat Robertson built the Christian Broadcasting Network; Jim Wallis established Sojourners; and Chuck Colson developed his Prison Fellowship.
In spite of their diversity, parachurch organizations are working together in a new way. The so-called founder/visionaries were often independents who tended to "go it alone." But Joseph Bayly, who recently took over the direction of the Christian Medical Society, feels a new generation has arisen and grown to maturity. "Christians are just much more open," he says. "They recognize that the enemy is the world, not each other."
Vic Glavach, director of corporate affairs for Youth for Christ International, agrees. "We have a second generation of leadership that acknowledges valid differences, but, at the same time, realizes that the issues are bigger than each group can handle singly." He cites problems such as personnel management, building, reporting to the government, and lawsuits as examples of areas in which groups are working together.
The last two are the special province of the Christian Legal Society. Once a loose fellowship of Christian attorneys, CLS is now active among church and parachurch groups. Lynn Buzzard, executive director, thinks both external pressures and "some internal, perhaps more noble, stirrings" are bringing groups together.
Nonprofit religious organizations enjoy many of the same tax benefits of a church. But, Buzzard warns, with the rise of cults and quasi-religions, government is asking, "Just what is a church?" CLS is right in the middle, and deals with problems ranging from the rights of children and Christian students in public schools, to whether or not a Christian landlord can refuse to rent to an unmarried couple. CLS's Christian Conciliation Service, handling disputes between parachurch or church groups, is an important part of its work. Next spring CLS will sponsor a conference at Notre Dame on "The Impact of Law on Religious Organizations and Religious Experience in the 80s."
Almost all leaders of parachurch groups believe there is a greater degree of professionalism within their organizations. Evangelists and youth workers go to management seminars; boards hire trained managers, marketing directors, public relations people. The organization that has not engaged an outside agency to write fund-raising letters, conduct research, plan advertising, or study a program, is rare.
Tom McCabe of International Marketing Group, a Washington, D.C.-based consulting firm, says "the word 'marketing' itself has been redefined in the minds of parachurch leaders. It no longer means flashy Madison Avenue techniques but solid research and planning." His group and others like Russ Reid Associates and Christian Resource Management in California, perform a variety of marketing and communication tasks for organizations.
James Engel of Wheaton College's Graduate School of Communications describes "research-based, Spiritled communication strategy." In 1972 Wheaton wooed Engel away from Ohio State University's marketing department. He has since traveled the conference and seminar circuit, urging Christian leaders to adopt a more analytical approach to their ministries.
Ed Dayton at Missions Advanced Research and Communication Center in California (MARC) and Ted Ward at Michigan State University also have influenced parachurch groups to use computers and behavioral sciences. At gatherings of parachurch leaders one now hears such terms as management by objectives, pretesting, and zero-based budgeting.
One long overdue facet of this professionalism is the move toward financial disclosure. Smarting from the sting of bad press and fearful of government regulation, representatives of some 1,100 organizations formed the Evangelical Council for Financial Accountability. ECFA's standards for members comprise an effort at self-policing; so far, only 149 groups have applied for membership and 108 have been accepted. According to the ECFA executive director Olan Hendrix, inadequate accounting practices caused rejection of most of those turned down (a few were turned down for ethical reasons).
Hendrix says it is too early to claim victory in stemming the tide of government legislation; the council is backing a California bill restricting the attorney general's power to investigate nonprofit organizations. Hendrix states that he believes "the greatest threat to religious freedom lies at the state capitals and not necessarily with the federal government."
Financial Executives of Christian Organizations (FECA), has grown up alongside ECFA. That is also part of a trend. Evangelicals have formed groups of like-minded professionals—lawyers, counselors, airline personnel, broadcasters, educators, filmmakers—and some of these have formed associations of groups. The result is an alphabet soup of agencies—CBA, EPA, NRB, EFMA, NBEA, ETS, IVCF, IID, and a potful more.
The maturing of parachurch organizations has brought the realization that full-time, paid workers cannot win the world single-handed. Gordon Loux of Prison Fellowship says "there are too many burned out and frustrated people who have tried to do the job alone." His group uses some 6,000 volunteers and he is looking for 40 state coordinators to mobilize others to work in prisons.
Loux sees volunteer workers as a bridge across the old gap between church and parachurch. The parachurch function, he says, "is to activate the church person in a specific area. We must depend on church people to get the job done."
Volunteers are not new. The World Home Bible League, for example, has long had office volunteers who bind and repair used Bibles, or others who take Bibles door to door. Some groups, like Messiah College with its dollar-a-year program, use retired people to teach science, or repair audio-visual equipment, or assist in planned giving. Others, like Youth for Christ and Young Life, depend heavily on the volunteer work of local board members.
Even volunteerism looks professional. Dave Keesling of Young Life says that 10 years ago a book on the topic was hard to find, and only recently have colleges begun to offer courses.
Many leaders respond negatively to volunteers, Keesling claims. "They've had failure experiences, and they get excited when they learn that volunteers can be held accountable." Most agree that it takes extra skills to maintain a successful volunteer program.
Keesling worked 10 years with a health agency, and says that secular nonprofit groups are far ahead of the church. He and some colleagues hold seminars and consult with other Christian organizations, using the name Volunteer Leadership Systems.
While often the founder visionaries of parachurch organizations were evangelists, a few quickly responded to the physical needs they saw, especially in India and the Far East. Bob Pierce and Everett Swanson, for example, pulled thousands of orphans off the streets of Korea and respectively began World Vision and Compassion. Later they rushed food, medicine, and supplies to wherever war or disaster created a need.
These groups still provide relief, but today's trend is toward development. Attacked for fostering dependency, they are seeking ways to help people help themselves. Compassion, for example, primarily a child-care agency, now has projects such as digging wells, supplying sewing machines for vocational training, and planting trees on vegetation-starved hillsides of Haiti.
Medical Assistance Programs began by collecting surplus medicines from pharmaceutical companies and channeling them to missionary doctors and hospitals. Today MAP also has a department of community health and export education. Aware that giving away medicine is not a long-range solution, MAP holds overseas workshops to help nationals discover what causes disease.
Development groups have worked out biblical models for their work, and point to the Good Samaritan as an example of simple relief. The Samaritan helped the man in need, paid the bill, then went his way. In the feeding of the five thousand, however, they find an illustration of development. Jesus helped people to use their own resources to meet personal needs. Wes Stafford, a project director for a consortium of agencies in Haiti, says, "For years charity has been a matter of 'I have. You don't have. Here it is.' Now we're saying, 'I have it. You don't have it. Let's find a way you can develop it and get it.' "
Public understanding of program changes has not kept pace, however. Stafford complains that when he discusses development in churches, people think he's in a body-building program.
Parachurch organizations, traditionally dominated by men, have made only token moves toward involving women in leadership. Some have appointed women to their board or established a department of women's ministries, but few have yielded real power. Mae Page, associate field director for Young Life, wants "young people to have good role models. They need to see women working out of their gifts, not just as helpers." Young Life leaders acknowledge they need that type of leadership.
The other side of this coin is the increase in Bible-study-luncheon or kaffee-klatch-and-fellowship groups. Winning Women, Women Aglow, and Women Alive, as well as the older Christian Women's Clubs, are more traditional, non-ERA type groups.
Where will parachurch organizations go in the 80s? The movement shows few signs of weakening. Perhaps the old debate is all but dead because groups are seriously trying to work with the institutional church and not just pay lip service to it.
Church historian Richard Lovelace (Gordon-Conwell Theological Seminary) points out that parachurch groups appeared late in the eighteenth century when God raised up evangelical, task-oriented groups that were interested in missions or social reform. Such groups have been with us ever since. "But," he adds, "an awful lot of work still needs to be done in getting groups together in close coordination with one another and the denominations they want to serve."
Carl F. H. Henry, first editor of Christianity Today, is lecturer at large for World Vision International. An author of many books, he lives in Arlington, Virginia.
Have something to add about this? See something we missed? Share your feedback here.
Our digital archives are a work in progress. Let us know if corrections need to be made.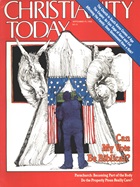 This article is from the September 19 1980 issue.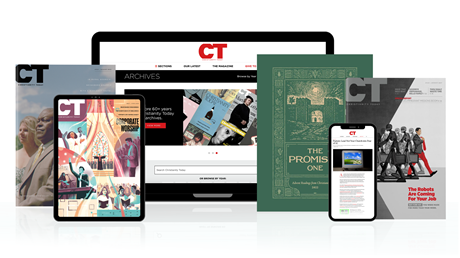 Subscribe to Christianity Today and get access to this article plus 65+ years of archives.
Home delivery of CT magazine
Complete access to articles on ChristianityToday.com
Over 120 years of magazine archives plus full access to all of CT's online archives
Subscribe Now
Parachurch: Becoming Part of the Body
Parachurch: Becoming Part of the Body