For more than a year, Americans asked, when will the "hostage crisis" be solved? When the Iranian Parliament takes up the issue? When America gives in to Iranian demands? When America gets a president who will deal forcefully with those international pirates? If you could have gotten satisfactory answers to all of the above questions you still would not have hit the "real" issue.
The "real" issue regarding hostages and the evangelical church has no connection with the nation of Iran. While the church was right to pray for the safe return of all the Iranian hostages, that is not the primary problem the church must face.
The "real" hostage issue facing the evangelical church was not in Iran, but in what the church is not doing regarding those people it is holding hostage in America. Yes, the evangelical church is guilty of holding hostages. This statement can be documented and names of the actual hostages can be made public. As a group, we call them second-, third-, and fourth-term missionaries.
Before you convene a Senate panel to investigate these serious charges, let me show you how a church goes about taking and holding hostages.
A church starts the process innocently enough by sending young people off to serve overseas in the evangelization of the world. It even underwrites a percentage of their support expenses. It faithfully keeps supplying the same dollar figure, nor the percentage, for the succeeding 10 or 15 years. Each "missionary minded" church in this way "supports" several missionaries—according to their own bulletins and annual reports. This looks very good on paper. It works out very badly for the missionary. Keep reading; you will see from the following interview with a leader from a hostage-holding church why this is so.
Interviewer: Sir, may I ask a few questions about your church missions program?
Church leader: Certainly, ask anything you like. Our books are open; we have nothing to hide. The annual report shows we support 21 different missionaries.
Interviewer: Is that the current number?
Church leader: Yes, that is correct and up to date.
Interviewer: How much does it cost a missionary to live overseas each month? Would $1,200 be an excessive figure?
Church leader: Not at all. Some may run double that figure.
Interviewer: Then why do you set a maximum of $250 for each of the missionaries you support? Can they live on that?
Church leader: Of course not. But we are not the only church involved in any missionary's support. Our church gives some missionaries only about $50 a month. However, we try to give our own members who are missionaries the maximum $250 per month.
Interviewer: Is that enough? What about when the family increases? What about when the children get older and clothing and education costs increase? What do you do to help them then?
Church leader: Well, we … a … er …
Well, nothing! The church makes them hostages. Yes, the evangelical church in America makes its own missionaries hostages. They are held against their will in this great country until they can drum up enough new support, via galavanting from church to church to minister and gain prayer support. We call them "furloughed missionaries" but they really are "hostages" being held under church arrest.
I write from firsthand experience and can supply names and addresses of at least a dozen others currently living under church arrest.
Khomeini flagrantly violated international law by holding American diplomatic personnel hostage. Evangelical churches are violating Christian law. By failing to make adequate provisions for normal cost of living increases and inflation, evangelical churches are continually making hostages of second-, third-, and fourth-term missionaries.
EUGENE TAYLORMr. Taylor is a missionary with the Far Eastern Gospel Crusade in Tokyo.
That America's three presidential candidates should have commended themselves as born-again Christians baffled some of the country's European allies.
Unlike their transatlantic counterparts. British political leaders generally maintain a decent reticence about their faith. Many would tacitly agree, were a nineteenth-century prime minister's words adapted to read: "Things have come to a pretty pass when religion is allowed to invade the sphere of public life."
Gone are the days when W.E. Gladstone publicly referred to "the impregnable rock of Holy Scripture." More characteristic in these times is the answer given by Winston Churchill on his seventy-fifth birthday when someone asked if he feared death. "I am ready to meet my Maker," he replied. "Whether my Maker is prepared for the great ordeal of meeting me is another matter."
A biography of Margaret Thatcher says that her father was a Methodist lay preacher, the family were three-times-on-Sunday chapel goers, and that Britain's first woman prime minister was married in church. That is all; the whole volume has no other mention of religion. Mrs. Thatcher did, however, make a profession of faith when last year she condemned the "heresy" that man is perfectible. This doctrine, she continued, supposes "that if we get our social institutions right … we shall have exorcised the devil." Her conclusion; "This as a Christian I am bound to shun." Mrs. Thatcher does not make a practice of such utterances, but that seems all right for starters.
A new dimension has appeared on the British political scene with the unexpected election of Michael Foot as leader of the (Labour) Opposition in the House of Commons. Though his father also was a Methodist lay preacher, Foot is on the advisory council of the British Humanist Association, and a member of the National Secular Society. At 67, he would in the normal course of events be prime minister if the Labour Party wins the next general election (to be held by early 1984).
Apart from dark allusions to the coming of age of Orwell's Big Brother, many Britons are profoundly uneasy about Foot's elevation. This was a triumph for the party's left wing against its moderates. Foot has strong views on many subjects, notably that of nuclear disarmament. More immediate misgivings were expressed when, on his first day as Labour leader, Foot did nothing to stop the ugly scenes in the Commons when some of his supporters physically barred the entrance into the chamber of the queen's representative. Conservatives' policies had provoked them, they said.
Previous prime ministers have had agnostic views, but have gone along with all the religious ceremonial inseparable to a church-state relationship. How an avowed atheist would cope with it makes for speculation at once dismal and intriguing.
Mr. Foot so far has kept prudent silence on the issue. Will he keep the nonfaith against the temptations of lukewarm Christianity? Or will the voters spare him the intolerable choice? They may, if they agree with Prime Minister Disraeli, a Jew, who once told an Anglican bishop: "Man is a being born to believe."
J. D. DOUGLASDr. Douglas is editor at large forChristianity Today. living in Saint Andrews, Scotland.
Have something to add about this? See something we missed? Share your feedback here.
Our digital archives are a work in progress. Let us know if corrections need to be made.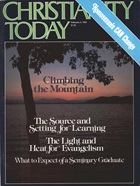 This article is from the February 6 1981 issue.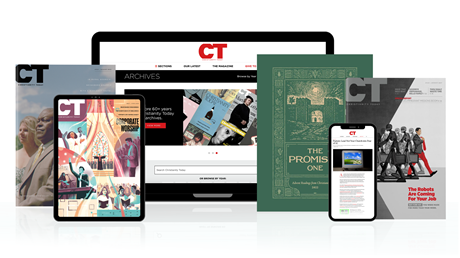 Subscribe to Christianity Today and get access to this article plus 65+ years of archives.
Home delivery of CT magazine
Complete access to articles on ChristianityToday.com
Over 120 years of magazine archives plus full access to all of CT's online archives
Subscribe Now
Will the Church Meet Demands to Release Its Hostages?
Will the Church Meet Demands to Release Its Hostages?