Your radio or TV interview need not be a terrifying experience.
The likelihood of finding yourself as a guest on the electronic media today is increasing—and it is significant. You may have the opportunity to spread the message of Jesus Christ by proclaiming the activities of his church on the air. As a TV director who works primarily with nonprofessional, on-screen actors, and as a former on-the-air radio employee, allow me to pass along a few guidelines to help make you look and feel better on the air.
To begin with, learn some "media truths." First, the listening audience is more discriminating than you think. They have been subliminally trained with highly polished advertising and programs.
Second, repetition helps the listener's memory. Observe how repetition is used in professionally produced commercials.
Third, producers, directors, and interviewers welcome outside help. A good electronic media person will not decline additional or better organized information.
Keeping these concepts in mind, you can approach these media with a confident sound and appearance. You will know how to spur repetition of your message, and make the experience valuable and more memorable for both you and your broadcaster.
Sounding normal. You want to sound friendly and comfortable over radio: it is an "at home" medium. Here is an exercise that will help. Get an audio cassette recorder and tape yourself being interviewed. Your teen-age children or youth group could ask good questions. You'll feel silly at first—but don't quit. It is worthwhile to evaluate your microphone presence. Listen to the interview, then ask yourself these questions:
Were my answers direct and succinct?
Did I use many throw-away phrases or cliches? ("I'm happy you asked me that question …")
If I were a listener, would this interest me?
How does the listener benefit from this interview?
Do I sound confident?
Go through this several times and iron out the problems. A word of caution: no one enjoys hearing his own voice, so don't worry if you don't like the sound you hear.
Keep in mind some additional hints. For example, avoid verbally verifying an interviewer's remarks with "Uh-hum" and "I see" phrases. They make you sound nervous and clutter the interview. Make a note of the interviewer's name and use it occasionally; this creates a friendly atmosphere. Remember, the listeners already accept the announcer, so when you're his friend, you are their friend, too. If the call letters of the station are appropriate to use, do so—but only once or twice. After you have answered a question, be quiet. Do not feel compelled to fill any silence; let the interviewer do that. It is easy to put your foot in your mouth when you try to fill a gap!
Television is slightly different. You should follow the rules for radio, plus a few more. In a TV interview, talk to the interviewer unless you have been specifically asked to address a camera (a sermonette, for example). Cameras traditionally are eavesdroppers, and unless you stick to the rule, the audience will perceive an uncomfortable change from the norm. If you must talk to a camera, envision a friend's face in the lens and talk to that person. Don't be inhibited by a piece of glass.
During a TV interview, consider yourself always as "on." Pay attention to your interviewer and don't let your eyes wander around the studio. Viewers may think you are watching something more interesting than your discussion. Again, there is no reason to fear a moment of silence on the air; you need not answer questions the second after they are asked. A pause to reflect, or a brief rephrasing of the question, gives you time to think, and can express your concern for an accurate reply.
Concerning clothing for TV, if you wear nonclerical apparel, avoid small-patterned plaids, or shirts with numerous small lines. A pastel shirt is generally preferred to a white shirt. (The video engineer will appreciate you for that.) If you have comfortable contact lenses, wear them instead of glasses: your lighting will be better.
You will probably wear a microphone for TV, not sit in front of one. The most common TV mikes clip to your tie or hang around your neck. For the sake of appearance, tuck the cord under your jacket. If the floor director does not personally affix your mike, look for it on your chair. If you are on a news set, look for it under the desk where you sit.
Repeating your message. In an interview, it's easiest to tack a reminder on the wrap-up. "Bill, we should remind our listeners that marriage counselor Reverend Tom Smith will speak at …"
If your appearance is for a particularly significant cause, make an innocent inquiry as to whether the station hopes to use portions of the interview on the news. You might give the producer an idea—but help him think it was his. You can also bring in typed announcements about your special event or services that are appropriate to read on the air. This is especially good for radio; many stations have "Community Calendar" types of bulletin board announcements. It will also pay to do some homework: call your local station(s) and ask how they prefer announcements they use on the air. Write the facts in a straightforward manner, perhaps beginning with a teaser: "Why not get out of the kitchen this Friday night and enjoy good friends and food at Good Shepherd Church …" Bring in versions of lengths varying from 10 to 30 seconds. Put the symbols ### below the end of the on-air copy. Underneath that write your name, address, and phone number, and the last usable date for the material.
Being a media friend. Obviously, the easier you make the broadcaster's job, the more he will like you. Become adept at the medium and provide something interesting for his programming.
Your topic should relate to the community the station serves. It might be an out-of-town guest speaker at meetings open to the public; a community-wide project the church sponsors; or Boy Scout activities. Perhaps you are particularly skilled in marriage counseling or alcoholism rehabilitation. Let the broadcaster know you have something to offer and can share it.
A word of caution: broadcasters many times will shy away from plugging a particular church lest every church in town ask for radio time. That's why it is necessary to focus on a community-oriented subject. You should let the broadcaster know the interview will not turn into a lecture or sermonette—which is something he may fear.
While we have only scratched the surface of what it takes to prepare to be a fine electronic media person, if you practice the above suggestions you will be pleased with the results in your confidence and in your communication ability.
SCOTT CARLBERGMr. Carlberg is a video producer/director for Phillips Petroleum Company in Bartlesville. Oklahoma.
Have something to add about this? See something we missed? Share your feedback here.
Our digital archives are a work in progress. Let us know if corrections need to be made.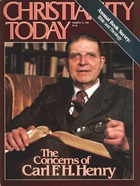 This article is from the March 13 1981 issue.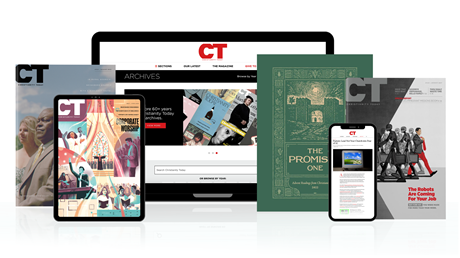 Subscribe to Christianity Today and get access to this article plus 65+ years of archives.
Home delivery of CT magazine
Complete access to articles on ChristianityToday.com
Over 120 years of magazine archives plus full access to all of CT's online archives
Subscribe Now
Mastering the Electronic Media
Mastering the Electronic Media