How can such a small country have such immense problems? That is a question of observers who are trying to understand the complex situation in El Salvador. The Central American nation of 4.5 million has experienced tremendous upheaval and no little bloodletting in recent months.
There are civilian and military leaders struggling for control within the current government, leftist elements that would like to overthrow that government, and appeals being made from both sides—the leftists and the government—for popular support. Sadly, many of the people they would profess to help are being killed.
U.S. officials estimate 10,000 people were killed last year, most of them by members of that nation's security forces acting on behalf of rightists. People also are victimized by violence from guerrillas. The result is that literally thousands of Salvadorians are fleeing the country, or living there in fear (see below).
But as is often the case in troubled nations, the Christian church has grown. The small Protestant population, about 150,000 or 3 percent, is having an impact on the society—even on some of its leaders.
At least three of the four members of the ruling civilian-military junta have had Bible study and prayer with their staffs. Junta president José Duarte, a graduate of Notre Dame University and close friend of its president, Theodore M. Hesburgh, and Col. Jaime Gutiérrez, junta vice-president and representative of the military, reportedly have made evangelical professions of faith. Duarte and José Morales Ehrlich, a liberal Christian Democrat who heads the country's agrarian reform programs, have met on occasion with Assemblies of God and independent Baptist missionaries. (Little publicized is the report that former president Romero and his wife made professions of faith with evangelical pastors just prior to their ouster from the country.)
Current Protestant growth indicates something of a revival. For instance, churches affiliated with Central American Mission (now CAM International) boast of a 30 percent growth rate during the past year, compared to a 4 percent increase the year before.
Converts are coming from all levels of society. One CAM pastor describes the guerrilla who entered his office holding a beat-up tract he had been reading. The man said, "I've been in the field for eight months, and I have no peace in my heart. I would like to know more about Jesus Christ." A number of army officers and soldiers also reportedly have made professions of faith and been baptized in churches in the capital city.
Pentecostal churches probably make the biggest impact in El Salvador, if for no other reason than numbers. The Assemblies of God has an estimated 75,000 members, or half the Protestant population. Other large Protestant groupings include independent Baptists, United Pentecostals, Apostolic Pentecostals, and the CAM churches. All are evangelical and conservative.
Other signs that the Salvadorian church is surviving—even thriving—despite the nation's turmoil:
• An especially active San Salvador Baptist church reports a membership of 200 university students and over 100 professionals, along with a strong evangelistic outreach.
• More than 169,000 people were contacted, and 60,000 professions of faith made during last year's Here's Life program of Campus Crusade. That campaign continues, with decisions reported weekly.
• Assemblies of God evangelist Jorge Raschke from Puerto Rico attracted more than 80,000 people to the national stadium in San Salvador last November. In his April rally in Santa Ana, more than 70,000 people came. Raschke mixed fervent evangelism with a healing ministry, and numerous healings were noted—even reportedly documented cases of filling of teeth with silver.
• Christian literature is booming. An Assemblies of God literature missionary says sales are up 600 percent over last year. The Bible Society sells Bibles as fast as it can stock them.
• Churches are getting involved in education. The Assemblies of God have created a school system in San Salvador, which enrolls more than 5,000 children, mostly from poor homes. The Baptists and CAM churches also have school systems, which enroll some 15,000 to 20,000 additional students.
• An evangelical university of El Salvador is in formation and now ready to open its doors. The faculty includes Christian doctors, engineers, agronomists, and other professionals who will teach courses in their specialities. The government and general public greeted the university beginnings with enthusiasm.
Because of the violence and social upheaval, the churches have entered into relief activities and are looked to for more leadership in this area. The interdenominational group CESAD (Evangelical Salvadorian Committee for Relief and Development) was organized about two years ago to foster rural and agricultural projects, but the worsening situation forced it into mostly refugee work.
CESAD has sought to aid the more than 300,000 people that have been temporarily displaced at one time or another by the fighting. The committee provides food, clothing, medicines, and spiritual counsel. Its policy is to help anyone who does not bear arms.
In its struggle to find enough funds to carry out its responsibility, CESAD has obtained assistance from several U.S. missions, including the Christian Reformed church, the Southern Baptist Foreign Mission Board, the Missouri Synod Lutherans, the Mennonite Central Committee, and World Vision.
CESAD was originally slated to receive funds from Church World Service ($79,000 during this year, according to the correspondence CESAD has in its files). CESAD was cut off from assistance by the National Council of Churches agency when (according to informed sources) it refused to become politically active against the present government.
The North American missionary presence has dropped more than 75 percent during the past year in El Salvador. The Assemblies of God, American Baptists, Christian Reformed, and many independent missionaries have been withdrawn. Interviews with these missionaries showed that few left voluntarily, but did so because mission boards under pressure from their constituencies ordered them to return home.
Some ministries have suffered or stopped because of the violence. An Assemblies of God pastor who had a successful farm cooperative was killed by Marxists who apparently felt he undercut their support among the people. Two young Pentecostal evangelists carrying electric megaphones were mistakenly shot by police who thought they were political terrorists. A Campus Crusade volunteer worker disappeared during an evangelistic campaign in a village. A Baptist pastor and three youths were kidnapped by a leftist group. Other pastors report visits from leftist organizers who demand they join up or be killed.
Several large evangelical churches in San Salvador have been forced by leftist elements to give up their morning offerings on threat of their buildings being burned. Whole congregations have fled the villages of heaviest fighting and have relocated elsewhere. Sources indicate that a few pastors and lay people (primarily from the American Baptist-related church) have been arrested or forced to flee the country by the government because of alleged involvement with the Marxists. Overall, most evangelical churches are reluctant to support the left since a disciplined core of Marxists controls it.
Generally, the political wranglings are too complex even for seasoned observers to understand. What the thousands of poor campesinos (or farm laborers) do know is violence and unrest; the churches are finding out that many would rather know Christ. Under difficult conditions, the churches are being called on to provide a ministry for both the physical and the spiritual needs.
Refugess
The Salvadorians' Agony Spills Over Into Honduras
The refugee situation on the Honduras border was escalating daily last month as thousands of Salvadorians continued to flee their country. In the wake of the ongoing political and military conflict in El Salvador, some 40,000 peasants and day laborers have already entered Honduras and are scattered along the border in scanty camps and numerous villages.
In an effort to assess the needs of the refugees, the World Relief Corporation of the National Association of Evangelicals visited the border area with an inspection team headed by Jerry Ballard, executive director. Ministers of the Honduran government invited World Relief's reactions and suggestions for solving the growing refugee crisis.
On April 2, the inspection team entered the border town of Colomoncagua. Nearby, 300 refugees had just arrived from El Salvador. Fleeing their country by night, these refugees traveled as many as 21 days to reach safety. In personal interviews, the refugees reported that some of their homes and possessions were burned and entire families caught in mortar attacks. Food was scarce and some people had not eaten for three days.
One father, who was holding his dead five-month-old baby in the middle of the huddled group of refugees, represented the countless personal tragedies. In contrast to the grieving father was a mother who had given birth to a child the night before, just 200 feet inside the Honduran border.
Andy Bishop, World Relief overseas ministry official, said at the border. "Prompt recognition of the problem and action by the Honduran government, the United Nations High Commissioner for Refugees, and voluntary agencies have averted a disaster."
U.S. officials estimate there are 75,000 to 80,000 refugees living in various camps inside El Salvador. These are operated by the government, the Red Cross, and the Catholic church. United Nations official Ingemar Cederberg told a reporter that the UN is aware of the presence of about 50,000 Salvadorian refugees in various parts of Central America, but that there could be three times that many.
MARY WHITMER
Have something to add about this? See something we missed? Share your feedback here.
Our digital archives are a work in progress. Let us know if corrections need to be made.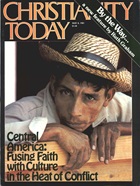 This article is from the May 8 1981 issue.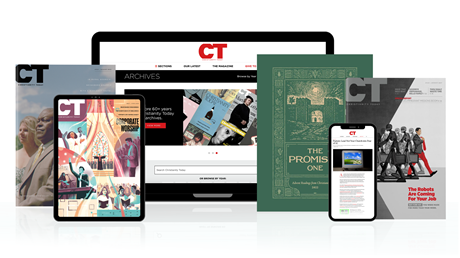 Subscribe to Christianity Today and get access to this article plus 65+ years of archives.
Home delivery of CT magazine
Complete access to articles on ChristianityToday.com
Over 120 years of magazine archives plus full access to all of CT's online archives
Subscribe Now
Evangelicals Blossom Brightly amid El Salvador's Wasteland of Violence
Evangelicals Blossom Brightly amid El Salvador's ...