Expository preaching systematically saturates people with the whole Word.
While evangelistic preachers across the country count the notches on their guns and the angels in heaven rejoice in the salvation of souls, the Holy Spirit grieves at the scarcity of mature, victorious Christians. In every corner of Christendom we hear the plaintive cries of saints encroached upon by worldliness. Like those described in Hebrews 5, they continue dull of hearing, needing to be taught when they should be teaching.
But this condition need not exist. God has equipped us with a weapon, his Word, and he has implanted in us his Spirit to provide the power to use that Word. That so few possess God's gifts to live strong, victorious lives can only owe to the paucity of Bible-teaching ministries. Yet, hope still blazes on that "mount that burns with fire." The Word of God may still burn within us as it did the disciples at Emmaus. Furthermore, a practical solution is within the grasp of every minister: the pathway to churches populated with strong, mature Christians is paved with sound, expository ministry.
Unfortunately, misconceptions hinder expository work. In the first place, preaching Christ or the Bible does not, in itself, qualify as expository preaching. The misconception is mistaking content for method. All preaching should expose Christ and issue from the Bible, yet the technique may leave people hungry because both Christ and the Bible may be preached with painfully inadequate references to the Bible. Even a message impregnated with the Scriptures may fail to be expository.
The basis of expository preaching rests on exposure of a single body of Scripture. But this, too, can fail over superficial treatment. Without depth, a sermon is little more than a survey of impressions that offer little assistance toward holiness. No matter how extensively the Bible is used in evangelism, that cannot substitute for nourishment. A diet emphasizing soul winning produces babes suffering spiritual malnutrition. The growing Christian needs exposition.
True expository ministry systematically saturates people with the whole Word. It dissects, discusses, digests, and disseminates the multiplicity of truths permeating the Word. It plumbs the depth as well as the breadth. It exposes the Word as God presents it, not as man picks and chooses.
The body of Scripture composing the text may encompass a small book or a few verses. Read it repeatedly until one central message presents itself. Take as an example Hebrews 12:1–15: converting the trials of life into spiritual maturity. Now express this generality in your own terminology. Next, analyze: go through the text again, looking for main divisions. Certain words or phrases should appear as key ideas. What action should we take? As we study our text, "lay aside" and "run the race" (v. 1), "looking unto Jesus" (v. 2), and "despise not the chastening of the Lord" (v. 5), stand out as four main points.
Always keep the focus on the central message; don't digress. Keep asking, "what can we do to mature?" Verse 2 could sidetrack a careless or inexperienced preacher; it does not contain sufficient Scripture for a sermon. Similar digressions will compete with the central message, but the expository preacher refuses to be led astray.
You have here a four-point sermon that explains what actions and attitudes will contribute to Christian maturity. In other cases the main points may answer the questions why, how, who, or even when. Each needs precise exposition.
A third examination of the text will yield details to expand the main points. It will require some thought and perhaps considerable practice, but many tidbits of advice lurk in the shadows.
Take the first point. Lay aside what? Weights and sin. Later research will interpret their meaning, but for now they are details. Are there more? The fact that they beset us offers potential; but how about "hanging hands" and "feeble feet" (v. 12)? These picture the results of carrying great weights, and instruction to lift them. Verse 13 reveals the result of laying aside weights and sins: making straight paths for the race. Now repeat the process for "running the race." A race implies vigorous activity, but the second detail, patience, seems to complement it. Taking things set before us establishes the third detail, while "looking diligently" (v. 15) also offers promise.
Details for the next point are similarly unearthed. If we look to Jesus, we can trust him to work in us because he is the author and, equally important, the finisher of our faith (v. 2). In the same verse, his sacrifice shows the extent of his interest in us. Verse 3 presents the likelihood of fainting if we struggle on our own. You might conclude by moving to verse 14 to deal with the goal of maturity—Christlike holiness and peace. The final point, the chastening of the Lord, shapes up in a similar manner.
Now, with a central message and four main points supported by details all taken from a single body of Scripture, we have the skeleton of a sermon. But skeletons need flesh. The details need clear explanation, which can only come from research. That comes by using dependable commentaries. With their assistance, a deeper understanding of God's Word is harvested. In this case, commentaries by Ellicott, Davidson, and Delitzsch throw light on word meanings and give insight into the customs of the times. For example, we learn that "weight" describes anything that exceeds the proper extent. It includes body flesh and such mental things as love of ease, self-esteem, wealth. Anything that disturbs the mind or turns away the heart weights us down, hindering our progress. But carefully selected commentaries not only provide a more vivid understanding of specific implications, they also keep us from mistakes. If we interpreted "author and finisher" as "originator and sustainer" of our faith, Davidson points out that the Greek means "leader and perfecter." Jesus has set a perfect example for us to follow. Verse 2 takes on a different meaning; the commentary kept us from misinterpretation.
But an expository sermon demands practical application. Devotional commentaries and the preacher's personal insight into the existential situation provide ammunition to drive this home. The minister in touch with his congregation will find many real life illustrations to make the Word meaningful.
The pastor is the key. Wherever he touches his sheep, the impetus to grow must spread. Expository preaching cannot manipulate, but it must illustrate, influence, and instruct. It must set the church on fire, bringing that fire into the hearts of believers.
WALT WIGHTMr. Wight is a former Baptist and Methodist pastor who currently teaches English in a Danielson, Connecticut, high school and does supply preaching.

Have something to add about this? See something we missed? Share your feedback here.
Our digital archives are a work in progress. Let us know if corrections need to be made.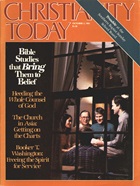 This article is from the October 2 1981 issue.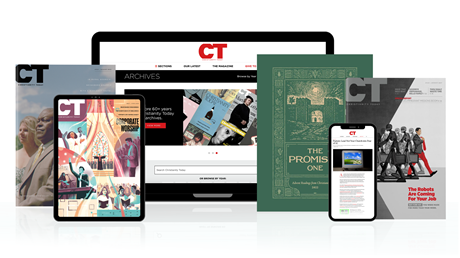 Subscribe to Christianity Today and get access to this article plus 65+ years of archives.
Home delivery of CT magazine
Complete access to articles on ChristianityToday.com
Over 120 years of magazine archives plus full access to all of CT's online archives
Subscribe Now
Proper Exposure from the Pulpit
Proper Exposure from the Pulpit