"Self," my friend said to me with more accuracy than delicacy. "Self is spiritual BO." The more I have thought about that, and the longer I have lived, the more I am convinced she was right.
The people who have affected my life most deeply and influenced it for good have seldom, if ever, been aware of the fact. On the other hand, people who think themselves a blessing seldom are. (There is a difference between being a help and being a blessing.) Self-conscious goodness is a contradiction in terms. Someone has pointed out that it is "I" that changes goodness into goodiness.
"When the Son of man shall come in his glory," Jesus tells us, "and all the holy angels with him, then shall he sit upon the throne of his glory: and before him shall be gathered all nations: and he shall separate them one from another, as a shepherd divideth his sheep from the goats: and he shall set the sheep on his right hand, but the goats on the left."
Then the King said to the sheep, "I was ahungered and ye gave me meat: I was thirsty, and ye gave me drink: I was a stranger, and ye took me in: naked, and ye clothed me: I was sick, and ye visited me: I was in prison, and ye came unto me."
But then, terrifyingly, he said to the goats, "Depart from me, ye cursed, into everlasting fire, prepared for the devil and his angels" He continued, saying the very opposite of what he had said to the sheep. These goats had ignored his every need—which, he explained, were the needs of the least of his brethren.
The point is, those who had ministered to his needs were as unaware of their goodness and kindness as those who were indifferent were unaware of their indifference.
Today, when there is so much emphasis on things like social action and simple lifestyle, we must watch the "I." The only way to avoid spiritual BO is by constant cleansing "with the washing of water by the Word."
P.S. About sheep and goats: the Encyclopedia Britannica begins its section on sheep with these revealing words: "Practically, sheep form a group impossible of definition, as they pass imperceptibly into the goats."
Separating the sheep from the goats will have to wait for the coming of the Great Shepherd. He alone knows where that imperceptible line lies.
Have something to add about this? See something we missed? Share your feedback here.
Our digital archives are a work in progress. Let us know if corrections need to be made.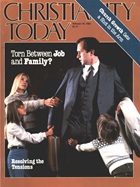 This article is from the February 19 1982 issue.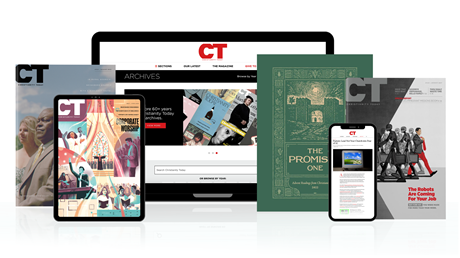 Subscribe to Christianity Today and get access to this article plus 65+ years of archives.
Home delivery of CT magazine
Complete access to articles on ChristianityToday.com
Over 120 years of magazine archives plus full access to all of CT's online archives
Subscribe Now
Spiritual BO
Spiritual BO