Mainline Protestant denominations, long identified with a prochoice stand on abortion, have begun to reassess that position.
The Presbyterian Church (USA) in October sent study materials on abortion to its 12,000 congregations. The mailing launched a four-month review of the denomination's 1983 abortion statement. At the church's annual meeting in July, many objected to the statement's view that abortion is not only a right but sometimes an "act of faithfulness before God."
James Andrews, the denomination's stated clerk, said he sees a "very broad concern and rethinking" on abortion in his denomination and possibly throughout mainline Protestantism.
"There is a great deal of discomfort with the fact that there are 1.5 million abortions a year," he said. "People who favored our statements [supporting abortion in the early 1970s] are now saying, 'I never thought there would be so much pressure for abortion.'
"I think we've also been influenced heavily by the Catholic bishops' pastoral letter [on nuclear arms]," Andrews said. He cited the bishops' view that opposition to both abortion and nuclear arms forms part of a "consistent ethic of life."
"When you discuss such things as nuclear arms, capital punishment, and abortion, you have to realize that they are related in some way," he said.
Another Protestant spokesman, however, denies that the Catholic bishops' approach has influenced him.
"I think the nuclear arms race and abortion are two completely different issues, and to try to link them up is intellectual nonsense," said Thomas White, director of the Office of Social Witness of the Reformed Church in America (RCA). White and some other RCA leaders favor abortion rights. But the denomination's policy-making body has shifted away from its past position emphasizing the right of an individual to free choice.
Last year the RCA opposed "the use of legal abortion in all but very exceptional circumstances."
In other denominational action:
• At its midsummer quadrennial meeting, the African Methodist Episcopal Church, the second-largest black denomination in the country, reaffirmed its opposition to abortion except in cases of rape and incest.
• In July, delegates to the annual meeting of the Church of the Brethren tightened the church's position by stating that it "opposes abortion because the rejection of unborn children violates the love of God by which God creates and nurtures human life."
• The Lutheran World Federation, which embraces 54 million Lutherans worldwide, passed a strong resolution against abortion at its August meeting.
• The General Conference of the United Methodist Church in May tightened its stand on abortion. Delegates deleted a sentence from the church's governing code that read, "We support the legal option on abortion under proper medical procedures." Inserted was a sentence reading, "In continuity with past Christian teaching, we recognize tragic conflicts of life with life that may justify abortion, and in such cases support the legal option of abortion under proper medical procedures."
James Heidinger, editor of the evangelical Good News magazine, said the change implies that the United Methodist Church supports abortion only when a mother's life is endangered by pregnancy. However, Cassandra Johnson, of the church's Board of Church and Society, said the statement also supports abortion when a pregnancy threatens a woman's "quality of life." She charged Methodist prolifers with "trying to market" the statement for their own purposes.
At its 1985 general convention, the Episcopal Church is expected to face the strongest challenge ever to its 1979 statement on abortion. The statement expresses moral disapproval of "abortion for convenience," but opposes legal limitations.
RELIGIOUS NEWS SERVICE
Have something to add about this? See something we missed? Share your feedback here.
Our digital archives are a work in progress. Let us know if corrections need to be made.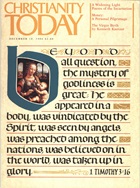 This article is from the December 14 1984 issue.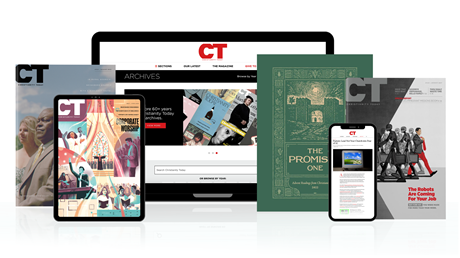 Subscribe to Christianity Today and get access to this article plus 65+ years of archives.
Home delivery of CT magazine
Complete access to articles on ChristianityToday.com
Over 120 years of magazine archives plus full access to all of CT's online archives
Subscribe Now
Mainline Churches Reassess Prochoice Stand on Abortion
Mainline Churches Reassess Prochoice Stand on Abortion