In a review of my bookJohnny Come Home, the reviewer observed that, "The only character in the novel who is holy is … God."
He was right. No human character can be portrayed with any accuracy unless he or she is painted warts and all. A human being without sin is as rare as an incarnate deity. And that the greatest of saints continue to struggle with sin long after their conversions is axiomatic (except to the most militant perfectionists).
The obvious fact that we all sin can, of course, create an atmosphere of false security among us. Sin being commonplace, we can passively accept the idea that we ought not to be too bothered by it lest we surrender our mental health to a self-deprecating neurosis. Yet in our desire to console ourselves and maintain a good self-image, we may push to the back burner the mandate of God: "Be ye holy, for I am holy" (1 Peter 1:16; cf. Lev. 11:44–45).
A Sure And Certain Remedy
Evangelical Christians stress the fact that justification is by faith alone and that righteousness is found in Christ alone.
Though these assertions are true, it is equally true that the faith that justifies us brings forth fruit in our lives. The slogan of the Reformation was that we are justified by faith alone; but not by a faith that is alone. The moment true faith is present in the heart of the believer, the process of sanctification begins; the Christian is being conformed to the image of Christ. We are becoming holy. And if we are not becoming holy, then Christ is not in us and our profession of faith is empty.
Martin Luther gave the following analogy: When we are justified it is as though a doctor had just administered a sure and certain remedy for a fatal disease. Though the patient would still endure a temporary struggle with the residual effects of the illness, the outcome would no longer be in doubt. The physician pronounces the patient cured even though a rehabilitation process must still be carried out.
So it is with our justification. In Christ God pronounces us just by the imputation of the merits of Christ. Along with that declaration God administers something to us—his Holy Spirit—which begins immediately to bring us to holy living.
Unholy Pursuits Of Holiness
The New Testament contains a ringing paradox with respect to sanctification. The Bible says, "Work out your own salvation with fear and trembling; for God is at work in you, both to will and to work for his good pleasure" (Phil. 2:12b–13). Notice that there are two agents working here. We are called to work, and God promises to work as well. To be sure, our initial regeneration is accomplished by God alone, but our sanctification involves mutual activity.
The two great heresies that have plagued the church on this matter for centuries are the heresies of activism and quietism. These twin distortions are guilty of eliminating one or the other poles of the paradox. In activism, God's working is swallowed up by human self-righteousness. In quietism, the human struggle is swallowed up by an automatic divine process.
Activism is the creed of the self-righteous person. He has no need of divine assistance to achieve perfection. Grace is held in contempt, a remedy needed only by weak people. The activist can lift himself up by his own bootstraps. His confidence is in himself and his own moral ability. Perhaps the most arrogant statement the activist can make is: "I don't need Christ."
The quietist, on the other hand, insults the Holy Spirit by insisting that God is totally responsible for his progress or lack of it. If the quietist still sins, the unspoken assumption is that God has been lacking in his work. The creed of the quietist is, "Let go and let God." No struggle is necessary; no resistance to temptation is required. It is God's job, from beginning to end.
God calls us to the pursuit of holiness. The pursuit is to be undertaken with strength and resolution. We are to resist unto blood. To wrestle with powers. To pummel our bodies, rejoicing in the certainty that the Holy Spirit is within us—helping, disposing, convicting, and encouraging.
To the end that we may be holy.
Have something to add about this? See something we missed? Share your feedback here.
Our digital archives are a work in progress. Let us know if corrections need to be made.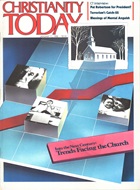 This article is from the January 17 1986 issue.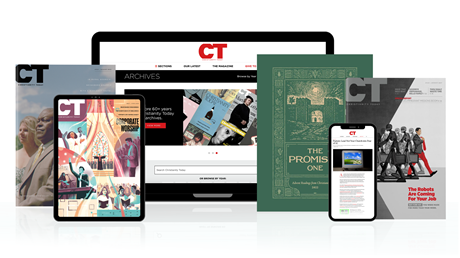 Subscribe to Christianity Today and get access to this article plus 65+ years of archives.
Home delivery of CT magazine
Complete access to articles on ChristianityToday.com
Over 120 years of magazine archives plus full access to all of CT's online archives
Subscribe Now
Heresies of Holiness
Heresies of Holiness