In a recent study, a New York University professor says religion and traditional values have been "misrepresented or seriously underrepresented in public school textbooks."
The study was prepared by psychology professor Paul C. Vitz for a National Institute of Education project on equity in values education. Vitz, a Catholic, reviewed 60 textbooks for grades one through six. Included were all the social studies books from California and Texas, states that lead the nation in textbook selection. All of the books used in the study were published between 1982 and 1984.
Among 40 social studies books used in grades one through four, the report finds a lack of references to religious activities in contemporary American life. Religion is covered historically with the Pilgrims and the early Southwest missions. "The closest any book comes [to covering current religious activities]," the report states, "is a reference to the life of the Amish, … not representative of today's Protestant Christian life."
"Keep in mind," Vitz says, "these social studies books are supposedly aimed at introducing the student to American society as it is today, plus a little of how it existed in the past."
Pictures of religious activities fare little better. In books for grades one through four, Vitz found four images of contemporary Jewish life, two of contemporary Catholic life, three representing clergymen, and two of families praying during a Thanksgiving dinner.
Vitz's study reports a similar pattern in the grade-five textbooks, which provide an introduction to American history. Apart from the colonial period and the Southwest missions, Vitz found little mention of religion. His report says the treatment of the last 100 years of American history is almost devoid of references to religion.
With grade-six books, which cover world history and cultures, the report finds a neglect of Jewish history, with much broader coverage given to Egypt and Greece. Also slighted is the life of Christ. "In some of the books," Vitz says, "Muhammad's life gets much more coverage than that of Jesus." The study also describes a neglect of the first thousand years of Christianity, the Reformation, and Christianity in the modern world.
"Those responsible for these books appear to have a deep-seated fear of any form of active, contemporary Christianity, especially serious, committed Protestantism," Vitz says.
The report contends that textbook authors attempt to "distance" committed Protestant Christianity. For example, when the books mention religion, emphasis is given to Judaism, Mormonism, Catholicism, and the Amish. Vitz suggests these groups are distant enough from fundamentalist Protestantism to pose less of a threat to textbook writers.
The study says textbook authors also try to make religion less threatening by "washing it out." For instance, one book describes Pilgrims as "people who make long trips." Another describes Thanksgiving as a time the Pilgrims could give thanks for all they had. However, no mention is made of God.
"The Pueblos can pray to Mother Earth," the report states, "but Pilgrims can't be described as praying to God—and never are Christians described as praying to Jesus … in the present or even in the past.…"
The report says textbooks use the passage of time to distance religion from the present. Religion in history is given much more prominence than religious expression in contemporary life.
In reviewing the books, Vitz also examined the portrayal of family values. He says he found a fairly strong representation of the family, especially in textbooks written for grades one through three. However, he says most of the definitions of the family are "seriously deficient or disturbing." One book calls a family "a group of people."
The notion that marriage is the origin and foundation of the family is never presented, the report says, and families are often shown without a father and sometimes without a mother.
"We are telling our children religion and traditional values aren't important," Vitz said in an interview. "We are removing our religious heritage from their education so they are both ignorant of religion and uninterested in it because they don't know anything about it."
Have something to add about this? See something we missed? Share your feedback here.
Our digital archives are a work in progress. Let us know if corrections need to be made.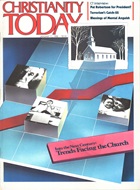 This article is from the January 17 1986 issue.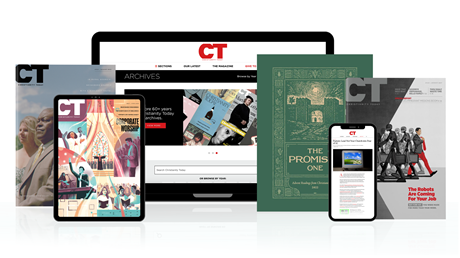 Subscribe to Christianity Today and get access to this article plus 65+ years of archives.
Home delivery of CT magazine
Complete access to articles on ChristianityToday.com
Over 120 years of magazine archives plus full access to all of CT's online archives
Subscribe Now
A New Study Says Religion Is Being Excluded from Public School Textbooks
A New Study Says Religion Is Being Excluded from ...