CHRISTIANITY TODAY/July 11, 1986
A federal commission cites the dangers of obscenity and calls for stricter enforcement of existing laws.
Illegal forms of pornography that are violent and degrading harm society and ought to be prosecuted vigorously, according to a report released this month by the U.S. Attorney General's Commission on Pornography. Told to determine pornography's nature, extent, and impact on society, the commission completed its year-long task amid a babble of controversy and a campaign by civil libertarians to discredit the report.
Commission members and leaders of grassroots efforts against pornography welcome the report's findings. "By establishing cause and effect in terms of harm, the report provides the foundation needed to undergird the fight against pornography," said Jerry Kirk, a Presbyterian pastor and president of the National Coalition Against Pornography.
Early press coverage of the report, based on partial information leaked by the American Civil Liberties Union and pomographers who monitored the commission, ridiculed the effort as a prudish bid for censorship. Publishers of magazines such as Playboy and Penthouse have been stung by public protests that resulted in removal of the magazines from many convenience-store newsstands. The magazine publishers have latched onto the pornography commission as a target for their grievances, filing a lawsuit against each of the 11 commission members.
The commission's report, however pays scant attention to that sort of literature. It concentrates instead on two categories of pornography that fall within legal definitions of "obscenity," material that is forbidden under current law.
Evidence Of Harm
A 1957 U.S. Supreme Court ruling established that obscenity is not protected by the First Amendment because it has no "redeeming social value." However, repeated arguments in court about what constitutes "social value" actually left much pornography unregulated
In 1970, a presidential commission found that pornography is not harmful. Instead, the commission said it plays a healthy role in providing an outlet for sexual urges. With carte blanche from the government, pornography blossomed into an $8 billion a year industry that has pushed the limits of "adult" material far beyond portrayals of "normal" sexual allure and activity. However, a 1973 Supreme Court decision. Miller v. California, restated the Court's 1957 principle that obscenity is not protected by the U.S. Constitution. The decision also cleared up the social value question.
For obscene material to be found illegal under the Miller definition, it must meet three tests. A person applying contemporary community standards would have to find that the material, as a whole, appeals to prurient interests; the material must depict sexual conduct in a patently offensive way; and it must lack serious literary, artistic, political, or scientific value.
Using this definition, the attorney general's pornography commission examined materials that would be considered illegal. It wanted to know whether some forms of obscenity appear to cause sexual violence. Commission members heard from an array of people, including law-enforcement officials, victims, doctors, and social scientists, who have dealt with the effects of pornography.
Violent pornography involves the depiction of people using devices of torture on one another; violent rape in which a woman begs for more; and "slasher" films that portray disfigurement or murder along with sexual activity. The commission found that clinical and experimental research on these materials yields unmistakable evidence that they increase the likelihood of aggressive behavior toward women.
People who immerse themselves in this sort of material appear to be more likely to commit acts of sexual violence. In addition, the report concludes, violent obscenity leads to greater acceptance of the "rape myth"—the belief that women enjoy being hurt and being coerced into sexual acts.
The idea that women desire forced or deviant sex is prevalent also in the second category of pornography identified by the commission. That category includes nonviolent material that emphasizes degradation, subordination, or humiliation, and it was found by all except two commissioners to be harmful. These forms of obscenity depict episodes such as men urinating on a kneeling woman; lesbian activity being observed by men; and a woman lying on a bed pleading for sex from many different men.
The commission considered a third category of pornography to be nonviolent and nondegrading. This includes materials showing sexual partners as equal and consenting, whether heterosexual or homosexual, as well as sex with animals and materials showing sex involving priests and nuns. This classification stirred the most controversy among commission members, who were unable to reach agreement about whether this category, as well as the others, causes harm to society. Several commissioners filed personal statements expressing their views about this category of pornography.
Commission members did agree, however, that any pornographic material forced on children or obtained by children is harmful. In addition, the commission harshly condemned child pornography, saying it constitutes child abuse. Child pornography typically consists of photographs taken by child abusers, who use the pictures to convince other children that being molested is acceptable. Because of the extreme perversion of child exploitation, the commission said forms of deterrence that would not be appropriate for adult pornography should be employed against obscenity involving infants and children. The commissioners agreed the government should put a high priority on fighting these crimes.
Recommendations
The commission's report concludes that existing laws against obscenity are sufficient, but they are woefully underenforced. No further definition of pornography is needed beyond the Supreme Court's 1973 Miller test, the commissioners agreed.
In 93 specific recommendations, the report advocates strengthening existing laws, motivating prosecutors and law enforcement officials to act against pornography, and educating the public so that private efforts based on "community standards" can be launched. Among the recommendations:
• Federal laws need to include provisions to allow officials to seize the assets of convicted pornographers.
• State laws should be amended where necessary, to conform to the Miller standard, stating that obscene material "lacks serious literary … value" rather than stating that it must be "utterly without redeeming social value."
• The U.S. attorney general needs to take a significant, ongoing, and personal role in fighting pornography, and he needs to direct U.S. prosecuting attorneys throughout the nation to tackle obscenity cases.
• Federal law enforcement agents should step up their efforts to intercept obscene materials that are sent by mail, imported from overseas, and that originate with organized crime.
• The number of state and local law enforcement officers assigned to handle obscenity cases should be increased. In Los Angeles, only 8 of 6,700 police officers are assigned to a pornography unit. In Chicago, the figure is 2 out of 12,000.
• Local public health authorities should investigate pornography outlets and enforce laws to protect community health. This is especially important in "peep show" outlets where booths are provided for anonymous sex encounters.
• Courts need to impose harsher sentences and provide for restitution payments to victims.
Half of the report's recommendations focus on child pornography, advocating harsh legal deterrents for its producers and distributors. They advocate making possession of child pornography a felony. The report states it should be a felony to abuse a child sexually in order to produce pornographic materials; to conspire to produce and distribute the materials; or to exchange or deliver a child for those purposes. In addition, judges should be empowered to place repeat offenders on lifetime probation.
Making It Work
President Reagan is expected to endorse the report enthusiastically. An earlier commission's 1970 report was disdained by President Richard Nixon and rejected by the U.S. Senate, but its effect on law enforcement for the past 15 years has been significant. Ironically, the current report may be embraced by the powers that be, yet it could easily be ignored by people charged with carrying out its suggestions.
That concern prompted one commissioner, Christian author and radio commentator James C. Dobson, to alert his one million radio listeners to the part they can play. In a recent mass mailing, Dobson wrote, "The refusal by federal officials to enforce the criminal laws on the books is a disgrace and an outrage!… Aggressive action against pornographers will not occur unless our citizens demand the response of government."
The National Coalition Against Pornography is coordinating the efforts of leaders from 70 denominations and organizations to develop a national plan against the worst forms of hard-core obscenity. Says the coalition's president, Jerry Kirk, "If Americans know what obscenity is, and know that the key to law enforcement is contemporary community standards, and know that those standards are established by citizens, they will rise up en masse."
By Beth Spring.
NORTH AMERICAN SCENE
FUND RAISING
An Alternative to Bingo
Joseph Cardinal Bernardin has recommended that the churches in the Chicago archdiocese find an alternative to bingo and "Las Vegas Nights" to fund their schools and other ministries.
The cardinal said gambling "is not immoral." But he said he has "serious reservations about whether this is the most appropriate way" for the church to finance its programs.
As an alternative to games of chance, Bernardin suggested a form of tithing. But he did not specify a percentage amount that Catholics should contribute from the family paycheck. Families in the Chicago archdiocese contribute an average of $245 per year to their parishes.
MAINE
Rejecting a Pornography Law
In a statewide referendum, Maine voters rejected a proposed law that would have imposed criminal penalties for producing, selling, and promoting obscene materials. The Christian Civic League was the measure's primary supporter.
The proposed statute would have used "contemporary community standards" to define obscenity. It would have punished violators with a fine of up to $10,000 and/or a prison sentence of up to five years.
"The crucial issues raised in this campaign have yet to be resolved," said Jasper Wyman, executive director of the Christian Civic League. "It would be a serious error to interpret these results as an indication of the people's lack of resolve in combating the serious and growing problem of pornography."
Barry Lynn, of the American Civil Liberties Union, praised the outcome of the referendum. "It's one of the most resounding defeats for censorship in American history," he said, "because rarely do U.S. citizens have a chance to decide whether they want their government to tell them what they can read."
Charles Devoe, director of Maine Citizens Against Government Censorship, also praised the measure's defeat. He said voters rejected the law in part because they were "worried about the intrusion of the church into a political problem." But he added that "all the voters, whether they voted yes or no, still reject pornography and see it as a social problem."
TRENDS
Sex and Single Women
Eighty percent of single American women in their twenties have engaged in sex, according to a new government study. One-third of those women have become pregnant at least once, the study says, and 40 percent ended their first pregnancies by abortion.
The report, financed by the National Institutes of Health, is the first federal study of the sexual practices of women in their twenties. According to the study, single American women in their twenties have had sex with an average of 4.5 men, and one-third of them have lived with a man.
"Pregnancy and childbearing are as common among single women in their twenties as … among adolescents," said Temple University demographer Koray Tanfer, who conducted the survey. The study was based on face-to-face interviews with 1,314 never-married women across the country. During 1983, the year the interviews were conducted, 400,000 of the 8.1 million single American women in their twenties gave birth, and 660,000 had abortions, according to the study.
PEOPLE AND EVENTS
Briefly Noted
Appointed: Michael Green, as professor of evangelism at Regent College in Vancouver, British Columbia. Green is rector of Saint Aldate's Church in Oxford, England. A leading British evangelist and apologist, he will assume his new position in January.
Arrested: Joseph Scheidler, executive director of the Pro-Life Action League, for a Florida abortion clinic burglary. Scheidler said he believes he was arrested to prevent him from participating in last month's National Right to Life Committee convention.
Died: Irwin Moon, 78, founder of the Moody Institute of Science and producer of award-winning films that use science as an evangelistic tool; May 7, in Placentia, California, following a stroke.
Founded: Leighton Ford Ministries, an international organization headed by evangelist Leighton Ford. The organization will focus on evangelism and the development of young Christians to assume leadership positions in the church. Ford will continue to hold city-wide evangelistic campaigns and will teach evangelism in seminaries and colleges.
Paid: Child support, under a Wisconsin law that holds grandparents liable for the cost of caring for their unmarried children's offspring. Jean Mayberry, of Beaver Dam, Wisconsin, and her ex-husband are required to pay a total of $310 per month to support their grandson until their unmarried daughter turns 18. The child support payments are required under a state law designed to reduce the number of teenage pregnancies.
Removed: Daniel N. Solberg, from the clergy roster of the Lutheran Church in America (LCA). Solberg is a member of Denominational Ministry Strategy, a group that uses controversial tactics to draw attention to the plight of the unemployed. The LCA's Western Pennsylvania-West Virginia Synod voted to defrock Solberg for conduct incompatible with the ministerial office and with willful disregard of the LCA constitution.
Resigned: H. L. (Renny) Scott, as rector of Saint Philip's Episcopal Church in Charleston, South Carolina. Scott, well known in the Episcopal Church's renewal movement, announced his decision from the pulpit. He cited an unspecified "pattern of bondage" that emerged following his acquaintance, in college, with someone involved in occult activity. He is former rector of Church of the Apostles in Fairfax, Virginia.
Have something to add about this? See something we missed? Share your feedback here.
Our digital archives are a work in progress. Let us know if corrections need to be made.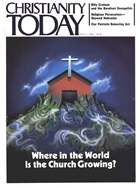 This article is from the July 11 1986 issue.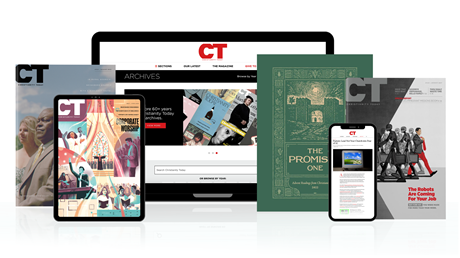 Subscribe to Christianity Today and get access to this article plus 65+ years of archives.
Home delivery of CT magazine
Complete access to articles on ChristianityToday.com
Over 120 years of magazine archives plus full access to all of CT's online archives
Subscribe Now
How Harmful Is Pornography?
How Harmful Is Pornography?