WAYNE GRUDEM
Thinking about the unseen spiritual world is so foreign to our culture that many contemporary scholars—Rudolf Bultmann being the most prominent—have declared we should abandon any insistence that there is such an unseen world, in order to make the gospel acceptable to modern man.
But while there are many excellent arguments against Bultmann and his friends, I wonder if the battle is not lost anyway—by our forgetting this unseen spiritual world about 231/2 hours a day. We say the unseen spiritual world exists, but we act as though it did not. If a gigantic computer could read our thoughts and print them out, with any awareness of the unseen spiritual world in red and all our other thoughts in black, would there be much colored ink on our pages at the end of each day?
In contrast, if we look over the entire scope of the New Testament, we find that the idea of living each moment with an awareness of the reality of this unseen world is so central, so much a part of the ordinary Christian life, that it is hard to imagine a Christian life without it.
In the synoptic Gospels it is laying up "treasures in heaven" (Matt. 6:20). It is giving alms "in secret" so that "your Father who sees in secret may reward you" (Matt. 6:4).
In John's gospel this unseen world is the world "above," from which Jesus came, to which he ascended, and where he has now gone "to prepare a place" for us (John 3:31; 14:2).
In the Book of Acts, the unseen world includes heaven, where Jesus is now at the right hand of the Father (Acts 7:55–56).
In Paul's epistles, part of this world is "the heavenlies" or the "heavenly places" (Eph. 1:20; 2:6; 3:10). This is the arena of the spiritual battle against "principalities" and "powers," against the "spiritual hosts of wickedness" (Eph. 6:12).
In Hebrews, the unseen world is the truest reality—the permanent, final, eternal creation of God. There it is that we find the true dwelling place of God (Heb. 9:24), the "kingdom that cannot be shaken" (Heb. 12:28).
In James, this unseen world is the place in which the Lord of Hosts has heard the cries of the unpaid laborers (James 5:4), and the place from which he will soon come in judgment, "for behold the Judge is standing at the doors" (James 5:9).
In the First Letter of Peter, the unseen is the place where we have "an inheritance imperishable, undefiled and unfading" (1 Pet. 1:4). This unseen spiritual reality is the perspective from which we see one another as church members built together into a "spiritual temple" to offer "spiritual sacrifices acceptable to God" (1 Pet. 2:5).
In Jude, we find that this world contains the place where rebellious angels are being kept by God "in the nether gloom until the judgment of the great day" (Jude 6).
And finally, in the Book of the Revelation, the full glory of the unseen world explodes into view. We catch glimpses of the heavenly city and final judgments and rewards yet to come. We hear glory being given to him who sits upon the throne and to the Lamb, and we long to join with those already there who even now are ascribing to God and to the Lamb "blessing and honor and glory and power for ever and ever" (Rev. 5:13).
The unseen spiritual world is real. As we are mindful of it, it will quicken and intensify our prayer, it will deepen our worship, it will purify our speech, it will reform our conduct, it will deepen our love for our Lord Jesus, "whom not having seen," we love (1 Pet. 1:8).
Our modem society—and Rudolf Bultmann—are not partly right and partly wrong. They are wrong on both counts: The unseen world is not a myth or legend—it is real. And our present world is not eternal or abiding—it is temporal. To miss this point is to miss New Testament Christianity altogether. To believe it each moment is to have New Testament faith.
Have something to add about this? See something we missed? Share your feedback here.
Our digital archives are a work in progress. Let us know if corrections need to be made.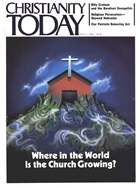 This article is from the July 11 1986 issue.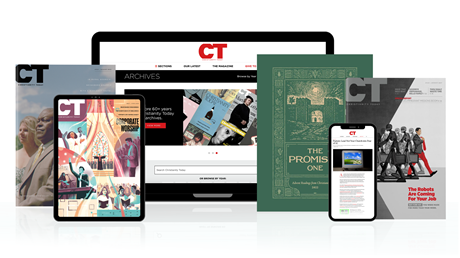 Subscribe to Christianity Today and get access to this article plus 65+ years of archives.
Home delivery of CT magazine
Complete access to articles on ChristianityToday.com
Over 120 years of magazine archives plus full access to all of CT's online archives
Subscribe Now
The Unseen World Is Not a Myth
The Unseen World Is Not a Myth