WAYNE GRUDEMWayne Grudem is associate professor of New Testatment at Trinity Evangelical Divinity School, Deerfield, Illinois. He has written for Christianity Today and Westminster Journal.
I tried to hide my slight disappointment as I read the Bible verse inscribed on the handwritten birthday card. "Though our outer nature is wasting away …," it began.
That's true enough, I thought, but a rather tasteless choice of Bible verse for a birthday greeting—and from close friends at that. Perhaps it was an appropriate card for someone older—but for me, at 38?
Then I read the whole verse: "Though our outer nature is wasting away, our inner nature is being renewed every day" (2 Cor. 4:16).
Soon I began to think that this verse, far from being tasteless, might be the best birthday greeting in the entire Bible. For this verse gives God's perspective on aging.
It reminds us that God is pleased to prepare us for glory by gradually unpreparing us for this life. We all age, but not with the despair of the world, not with a denial of the process (even to ourselves), not with a frantic effort to preserve our youth and beauty at any cost. Rather, we will age with the deep peace and joy that comes from knowing that growing old is God's wise plan for our sanctification.
If in our hearts at each birthday there is renewal of fellowship with God, growth in our Christian life, and spiritual joy and delight, praise and thanksgiving, then we are growing stronger (in the spiritual sense that really counts), even while we grow weaker (in our physical bodies).
In fact, there is a surprising paradox: As we become more and more unprepared for this life, we become better and better prepared to minister effectively in this life. "We have this treasure in earthen vessels, to show that the transcendent power belongs to God and not to us" (2 Cor. 4:7). It is not strength that empowers Paul's mighty ministry, but weakness—"always carrying in the body the death of Jesus, so that the life of Jesus may also be manifested in our bodies" (2 Cor. 4:10). So physical weakness is not cause for discouragement. Paul even boasts of his weaknesses, "that the power of Christ may rest upon me" (2 Cor. 12:9). In this way, "we do not lose heart" (2 Cor. 4:16).
Another surprising paradox is seen in Paul's life: Difficulties may become heavier, but they seem lighter. The list of Paul's afflictions is amazing—beatings, floggings, shipwrecks, dangers of all sorts (2 Cor. 11:24–29)—yet he calls all of it "the momentary lightness of our affliction" (2 Cor. 4:17).
What is the secret to this perspective on greater weakness and hardship? It is seen in verse 18 (where the connection is probably best translated by the NASB). There Paul says that "this slight, momentary affliction is preparing us for an eternal weight of glory beyond all comparison while [NASB] we are looking not to things that are seen but to things that are unseen; for the things that are seen are transient, but the things that are unseen are eternal" (2 Cor. 4:17–18).
This is the Christian form of "what you see is what you get." The renewal of our inner nature, the inner strengthening in spite of outward weakening, comes "while we are looking … to the things that are unseen." We gain this spiritual growth as we fix our minds on the surpassing importance of the unseen spiritual world, the home we have with God "eternal in the heavens" (2 Cor. 5:1). Then we will be confident that "though our outer nature is wasting away" with the passing of each birthday, that does not really matter. What is far more important—at age 38, or 78, or 98—is that "our inner nature is being renewed every day."
Have something to add about this? See something we missed? Share your feedback here.
Our digital archives are a work in progress. Let us know if corrections need to be made.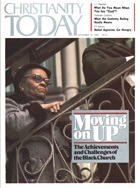 This article is from the September 19 1986 issue.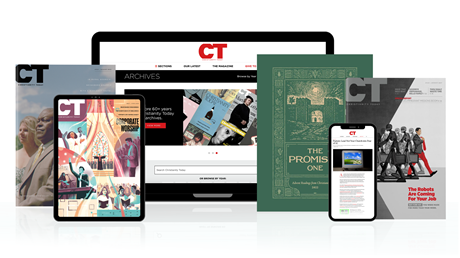 Subscribe to Christianity Today and get access to this article plus 65+ years of archives.
Home delivery of CT magazine
Complete access to articles on ChristianityToday.com
Over 120 years of magazine archives plus full access to all of CT's online archives
Subscribe Now
Aging Inside-out: The Christian Paradox Is that Growing Older Means Getting Better
Aging Inside-out: The Christian Paradox Is that ...