Fourteen years after abortion was made legal through a Supreme Court decision, opponents and proponents of the practice continue their battle over the issue. This year, both sides claim to be making significant headway in three important arenas of activity: public opinion, courts and legislatures, and services to women.
Public Opinion
Efforts to sway public opinion escalated last month with the release of a film depicting the abortion of a four-and-one-half-month-old unborn child. Titled Eclipse of Reason, it is narrated by Bernard Nathanson, a former abortionist who now opposes the practice. The film is a sequel to Nathanson's 1985 documentary, The Silent Scream, which showed the abortion of a 12-week-old fetus.
Eclipse of Reason depicts the systematic dismemberment of an unborn child by a procedure known as dilation and evacuation. The severed parts of the child's body are matched up after surgery so the doctor can be certain the entire fetus was removed. Nathanson says in the film that 8 percent of U.S. abortions are performed after the fetus has been developing for three to six months. At that stage, it is approximately 12 inches long, weighs three-quarters of a pound, and has inch-long hands and feet. Nathanson estimates there are 120,000 late-term abortions every year, or about 400 a day.
At the film's premiere, Maura K. Quinlan, chief staff counsel for Americans United for Life, said the reality of abortions taking place even later in pregnancy than the one in the film needs to be brought to the public's attention. "It is perfectly legal in this country for two women, each seven months pregnant, to enter a hospital, one to deliver a premature baby to be cared for by physicians, the other to have her baby dismembered," Quinlan said. "The woman who chooses the abortion need not report the reason she is having the abortion. There is no legal check on her choice, except for the doctor who will perform the abortion. And he is hardly an impartial judge since he has much to gain financially."
Abortion advocates reacted to Nathanson's film by arguing that late-term abortions are extremely rare and often involve women whose unborn babies are found to have severe abnormalities. Eleanor Smeal, president of the National Organization for Women (NOW), called the film "distorted" because Nathanson "doesn't tell you that abortion in the last three months is virtually unattainable. It is one-hundredth of one percent of all abortions performed in the U.S."
Smeal and other critics of the film charged that the prolife movement pays no attention to the "invisible women" having abortions. "They don't tell you about the young girls, the women who have had amniocentesis to detect genetic illness, and the women with nowhere to turn," Smeal said. "These are the girls and women who have second-trimester abortions."
In the battle to sway public opinion, abortion advocates claim they have already won. Kate Michelman, executive director of the National Abortion Rights Action League (NARAL), said a "solid prochoice majority" has emerged in America.
But polling results show tolerance for abortion only under certain circumstances, including: if it is very early in pregnancy; if the mother's life is threatened by being pregnant; if the pregnancy resulted from rape or incest; or if the baby is likely to be deformed.
Data from polls released by abortion advocates in 1985 show 56 percent favoring legal abortion "under certain circumstances," 22 percent "in all circumstances," and 22 percent saying abortion should be illegal. A fact sheet from the National Abortion Federation admits "more than half of Americans believe that 'abortion is the equivalent of murder.' "
Opponents of abortion say advances in medical technology are shifting public opinion their way. "The prolife movement has never been stronger," said U.S. Rep. Chris Smith (R-N.J.), head of the House of Representatives' Prolife Caucus. "… Working in our favor is medical science—the vast array of medical techniques that can intercede and actually save an unborn child from various diseases."
Smith said ultrasound, a technique allowing an unborn child to be viewed on a screen, is proving to be "revolutionary" in graphically illustrating the personhood of the developing child. "The abortionists have to cling to the fiction that the unborn child is not human. Their entire case is predicated upon that. And I can assure you those of us in the Congress, the legal profession, and the medical profession are going to work very hard to make sure this message gets out."
Agendas For Action

Both advocates and opponents of abortion point to areas of progress on the legal front. Prolife forces hailed last year's appointment of U.S. Supreme Court Justice Antonin Scalia, which narrowed the proabortion majority on the high court. But women's rights advocates observed that in November, voters in four states defeated proposals to restrict abortion.
Both sides have outlined agendas for action this year. Much of their attention centers on a bill before Congress, called the Civil Rights Restoration Act. The proposed legislation would strengthen federal civil-rights statutes that prohibit discrimination based on sex, race, age, or disability. The scope of these laws was narrowed by a 1984 Supreme Court decision concerning Grove City College in Pennsylvania. The portion of the law that prohibits sex discrimination by educational institutions has been used to require federally funded colleges to include elective abortions in their health-care plans. Last year's version of the bill was tabled by its proponents when they failed to defeat an amendment prohibiting proabortion requirements from the law.
NOW president Smeal criticized the prolife movement's initiatives to block the legislation, adding that women's organizations will do their best to block any antiabortion proposals in Congress. Michelman, of NARAL, said her organization's goal is "to implement the first phase of a long-range strategy that will restore abortion coverage to the health insurance packages for government employees, poor women, Peace Corps volunteers, and military personnel and their dependents." Currently, the Hyde Amendment prohibits the federal government from paying for abortions except when the mother's life is endangered.
Meeting Women's Needs
Abortion advocates have begun to target crisis-pregnancy centers and other prolife alternatives to abortion clinics. A related effort involves blocking attempts to pass or enforce informed-consent laws, which require doctors or counselors to provide a pregnant woman with facts about abortion. The growth in crisis-pregnancy centers reflects concern by abortion opponents for women who may consider abortion their only, or their best, alternative.
Some of these centers, which number in the hundreds nationwide, have been charged with using deceptive tactics, such as advertising themselves as providers of abortion services. At a press conference preceding last month's annual March for Life, Planned Parenthood Federation of America distributed a list of "antiabortion counseling centers." A press statement from Planned Parenthood president Faye Wattleton said these centers "exist only to inflict their own views of morality and religion, to harass women who seek abortion as a legal alternative."
According to Planned Parenthood, crisis-pregnancy centers show pregnant women "deceptive films or slide shows of mutilated fetuses and stillborn babies" and harass them with "threatening, late-night phone calls."
The Capitol Hill Crisis Pregnancy Center in Washington, D.C., an affiliate of Christian Action Council, is one of the centers listed by Planned Parenthood. Director Lynn Marry said the center provides free pregnancy tests as well as "information about all the options—abortion, parenting, and adoption." Her center sees between 40 and 50 women each month, most of whom are unmarried. Twenty-three percent of them choose abortion, Marry said, and 30 percent decide to carry their baby to term. Fewer than 1 percent choose adoption, approximately 9 percent miscarry, and the center loses track of the remaining women.
Marry said the Planned Parenthood campaign is fueled by competition. "Planned Parenthood is the number one abortion provider in the country, and owns the largest chain of abortion clinics," she said. "We are competing with them." Women who experience an unwanted pregnancy tend to believe abortion is their only option, Marry said. And her center, along with others across the country, are dedicated to offering alternative information.
School-based clinics have become another area of conflict. Abortion advocates are pressing for federal funding of clinics in public schools to provide access to contraceptives and information about abortion and related pregnancy issues.
Prolife advocates oppose the clinics. Douglas Johnson, legislative director for the National Right to Life Committee, points out that school-based clinics "have not been shown to reduce teen pregnancy rates, but they do reduce birthrates by funneling young women into abortion chambers. If a federal [clinic] program is established, the number [of abortions] … will mushroom."
By Beth Spring.
Have something to add about this? See something we missed? Share your feedback here.
Our digital archives are a work in progress. Let us know if corrections need to be made.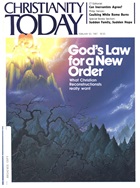 This article is from the February 20 1987 issue.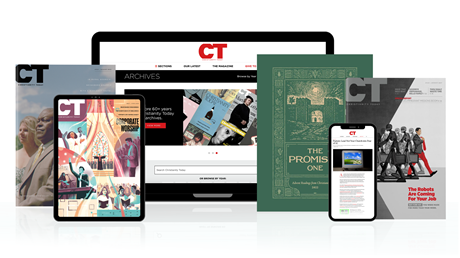 Subscribe to Christianity Today and get access to this article plus 65+ years of archives.
Home delivery of CT magazine
Complete access to articles on ChristianityToday.com
Over 120 years of magazine archives plus full access to all of CT's online archives
Subscribe Now
Prolife and Prochoice Activists Renew the Battle
Prolife and Prochoice Activists Renew the Battle