IRAN
Khomeini Snubs Qur'An
Speaking on the relationship between government and religion, the Ayatollah Ruhollah Khomeini, supreme guide of the Islamic Republic of Iran, claimed his government may override the precepts of the Qur'an. Muslims believe the Arabic text of the Qur'an is the literal word of God.
Khomeini's remarks were made in response to Iran's president, Ali Khamenei, who had issued the usual view that an Islamic government "has its authority in the framework of God's religious laws." The ayatollah said Khamenei's views "completely contradict my beliefs," adding "I openly say that the government can stop any religious law if it feels it is correct to do so.… The ruler can close or destroy the mosques whenever he sees fit."
In effect, Khomeini has claimed authority over the Qur'an's five pillars of Islamic faith: injunctions to daily prayers, the month of fasting, the Haj pilgrimage, the declaration of faith, and the charitable tax on believers.
REPUBLIC OF CHINA
President Has Church Ties
When the president of the Republic of China (Taiwan), Chiang Ching-kuo, died earlier this year, an active Christian layman moved into the presidency. Former vice-president Lee Teng-hui, who was led to faith by missionaries 29 years ago, will serve out Chiang's term until regularly scheduled presidential elections are held in 1990.
According to retired missionary Mary Simpson, whose late husband introduced Lee to Christ, the new president is an active speaker in churches throughout the island nation. His testimony was one of several by influential Chinese Christians broadcast during a three-year "Bold Mission Taiwan" evangelism campaign in the early 1980s.
A Christian president is not unusual for Taiwan, although less than 5 percent of the population is Christian. Taiwan's first president, Chiang Kai-shek, openly professed faith in Jesus Christ. In 1949, Taiwan became a haven for Chinese Nationalists fleeing from the mainland where Communists had gained control.
AUSTRALIA
Catholics Overtake Anglicans
Figures from the most recent census (1986) show Roman Catholics have become the largest religious denomination in Australia. Of the more than 11 million (73 percent) Australians who consider themselves Christians, nearly 4 million are Roman Catholics. Anglicans, who had long been the largest denomination, have 3.5 million members.
The census figures also report a 4 percent decrease in Australia's Christian population over the past five years. Among the non-Christian faiths, Islam is in the strongest position with 108,923 adherents.
FAMILY ISSUES
British Homes Need Church
Christians responding to a nationwide survey say the church is failing to provide adequate support for their marriages. According to the survey, conducted by Christian Family, Britain's leading nondenominational monthly magazine, two out of three respondents say their local church does not provide enough training on issues related to marriage and parenting. At the same time, the majority say they face greater strains on their marriages than their non-Christian friends do.
Another area of concern spotlighted by the survey is that many couples point to a lack of time together as a top concern in their marriages. Yet they cited church commitments as a key factor in keeping them so busy.
The findings, says Church Pastoral Aid Society evangelist Jim Smith, suggest ministers need to pay more attention to their members' needs. "We are sowing the seeds of marriage breakdown almost as fast as we are sowing the seeds of the gospel."
MISSION
Teachers Needed For Mks
An upsurge in the number of missionaries has created a shortage of teachers in overseas schools for missionary children, reports SIM International, an independent missions agency.
"Many of our new missionaries are young marrieds with children," explained SIM's coordinator of missionary-children ministries, Bob Blaschke. "Not only is school enrollment up, but families are coming from an increasing number of home countries, which means we have to accommodate varying curriculum requirements."
SIM operates schools for missionary children in Bolivia, Liberia, Niger, Nigeria, and Ethiopia. The agency's school in Bolivia has started a satellite-school program so children in remote areas of that country can stay with their parents longer before attending the central school.
SOVIET UNION
Books Reach Moscow
Churches in the Soviet Union will soon receive Russian-language Barclay Bible commentaries, thanks to a gift from the Baptist World Alliance (BWA) and the Mennonite Central Committee (MCC). The Council of Religious Affairs for the Soviet Union gave permission to the MCC and BWA to send 5,000 copies each of the 15-volume commentary to Soviet churches of all denominations.
A telegram from the All-Union Council of Evangelical Christians-Baptists (AUCECB) reported the commentaries arrived in the Soviet Union late last year. The only step still remaining in the $500,000 project is distribution, which the AUCECB will conduct. The MCC and BWA have worked for the past 10 years translating and printing the commentaries.
Have something to add about this? See something we missed? Share your feedback here.
Our digital archives are a work in progress. Let us know if corrections need to be made.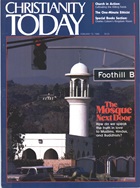 This article is from the February 19 1988 issue.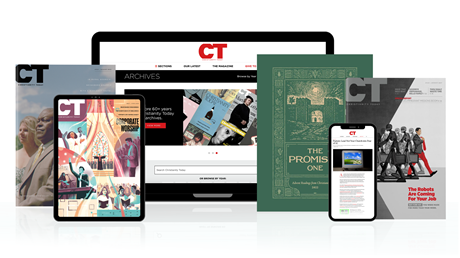 Annual & Monthly subscriptions available.
Print & Digital Issues of CT magazine
Complete access to every article on ChristianityToday.com
Unlimited access to 65+ years of CT's online archives
Member-only special issues
Subscribe
World Scene from February 19, 1988
World Scene from February 19, 1988