DENOMINATION REPORT
The sixty-ninth General Convention of the Episcopal Church that met July 2–11 in Detroit was at best an Anglican stand-off. Neither side really got what it wanted.
Yet the convention produced no splits, mainly because some 200 bishops and 950 clerical and lay deputies took no sharply defined positions that could have alienated its liberal, evangelical/charismatic, or anglo-Catholic wings. But an ever-growing polarization was evident, and it appears that an Episcopal battle for the Bible is shaping up for years to come. During debates in the House of Deputies and the House of Bishops, the two governing branches of the Episcopal legislature, biblical conservatives were referred to as legalistic, moralistic, or homophobic, while conservatives hinted that their more liberal counterparts were redefining sin.
Sexuality Revisited
As the top policy-making body for the 2.5 million-member Episcopal Church, bishops and deputies passed about 470 resolutions during the ten-day convention. Issues of sexuality dominated, most notably an affirmation of "chastity and fidelity in personal relationships," and pleas for holiness from Christian leaders and dialogue between homosexuals and heterosexuals. This vote was a watered-down replacement for another resolution passed last year by the Church of England that said sex should be kept within marriage and that fornication, adultery, and "homosexual genital acts" were sins. That resolution failed twice in the House of Bishops and once in the House of Deputies. Homosexuality was the stumbling block, as too many delegates made it clear they did not consider homosexual acts a sin.
Homosexuality cropped up again in a resolution to alter canon law so as not to forbid anyone access to the ordination process. Selection for the Episcopal priesthood can take as long as four years, and Episcopalians had already voted in 1979 to forbid ordination to practicing homosexuals.
While some wondered if such a canonical change would be redundant or unnecessary, others wanted a statement that no one would be denied access on the basis of "race, color, ethnic origin, sex, sexual orientation, physical disabilities or age, except as specified by church canon." Episcopal canon law says nothing about sexual orientation.
Bishops passed the resolution, which was "better than we thought we could do," said Newark Bishop John Spong, the church's most prominent liberal, whose recent book, Living in Sin: A Bishop Rethinks Human Sexuality, proposes church blessings of gay unions.
The deputies were not so accommodating, however; they sent a shortened version back to the bishops. Everyone expected an easy concurrence from the bishops until headlines in both Detroit newspapers warned incorrectly that Episcopalians were on the brink of ordaining homosexuals. The bishops tossed the resolution back to the House of Deputies where it failed by one lay vote. The action essentially reaffirmed the church's 1979 stance forbidding ordination of practicing homosexuals or heterosexuals engaged in extramarital sex.
"I think the bishops wish the whole subject would go away," said John Throop, the Ohio priest who directs the conservative caucus Episcopalians United, which helped marshal forces against liberal influence on church doctrine. "They don't want to be cornered into defining sinful behavior," he said.
"Male Visitors"
Another thorny question on the Episcopal agenda was how to accommodate the election of a female bishop with church traditionalists who are opposed to female clergy.
The delegates came up with an appropriately Anglican compromise for traditionalist congregations in dioceses headed by a female bishop. These congregations would have a male "Episcopal visitor" bishop perform functions such as confirmations and ordinations instead of their own female diocesan bishop. The diocesan bishop, however, would maintain authority over that congregation in all other instances.
The resolution barely passed the House of Deputies. "I feel the vote was probably providential," said Houston clergywoman Helen Havens, who ran unsuccessfully for bishop of Michigan in May. "That says something to world Christendom that we can handle such an explosive issue."
North American Scene
UPDATE
More Good News For Linscott
New evidence in the case of Steven Linscott, who was convicted of murder in 1982, may expedite the end of the former Bible student's legal nightmare. Linscott was convicted largely because of similarities between his account of a murder he says he dreamed about and the details of the actual killing of a 24-year-old nursing student (CT, Feb. 4, 1983, p. 42).
The new evidence consists of a preliminary report by two experts in forensic dentistry at Northwestern University in Evanston, Illinois. The two examined photos of bite marks on the body of the victim. After comparing them with Linscott's dental impressions, they concluded the marks could not have been caused by Linscott's teeth.
The report resulted from the initiative of a medical examiner who reopened his files on the case after reading the book Innocence (Zondervan Books, 1986) written by Linscott supporter Gordon Haresign. The examiner, Edmund R. Donoghue, had noted subtle abrasions on the body in his 1980 autopsy report but said at the time he did not know what caused them. Linscott's conviction was overturned by the Illinois Appellate Court last year and is now on appeal to the state supreme court.
Harper Buys Zondervan
Plagued with tepid financial results and a weak stock price, the Zondervan Corporation has been a likely takeover target for larger companies. In July, Rupert Murdoch's Harper & Row Publishers signed a merger agreement with Zondervan that paves the way for Harper & Row to make the evangelical publishing company its subsidiary.
According to Harper & Row executive Robert Biewen, his company has no plans to sell any Zondervan assets or change its operations, though he did not rule out such changes in the future. Brent Clark, corporate attorney for Zondervan agrees, saying that Harper & Row "respects Zondervan's position in the religious publishing marketplace." Clark says the merger will enable both companies to serve their markets better.
STEWARDSHIP
Earning More, Giving Less
American church members may be getting more selfish as their incomes rise, according to a recent survey of 31 denominations. Funded by a grant from the Lilly Endowment, Inc., empty tomb, inc., a nonprofit research and service organization in Champaign, Illinois (CT, Mar. 4, 1988), contrasted changes in per-member giving patterns with changes in U.S. per-capita disposable income.
The report points out that although income after taxes and inflation increased 31 percent from 1968 to 1985, per-member giving as a percentage of disposable income was 8.5 percent less during that same period.
"People are objectively richer, but the wealth is not expanding the ministry of the church," said Sylvia Ronsvalle, who founded empty tomb with her husband, John, in 1970. Their study further reports that most of the money donated by members to their churches stays within the local congregation. "We may be seeing an accommodation to lifestyle expectations among evangelicals that will rob them of their commitment to the church," said Ronsvalle.
According to the survey, 24 of the 31 denominations showed a decrease in giving as a percentage of disposable income. The Evangelical Mennonite Brethren Conference led the denominations surveyed with members giving an average of nearly 10 percent of their disposable incomes, an increase of 3.38 percent since 1968.
GATHERING
Unlikely Conference Hosts
The Hutterian Brethren pretty much keep to themselves in their "Bruderhofs," or Christian communities. So it was a bit of a surprise when they hosted five conferences this summer. It was even more surprising that a total of 980 people from 15 countries showed up at these conferences to discuss "The New Testament Church in the 21st Century."
Agendas at the five events were sketchy at best. Evening speakers were occasionally assigned at the last minute, and each guest put in a half-day's work on such projects as making pies, hoeing corn, mulching blueberry bushes, or setting tables. Invited participants included Malcolm Muggeridge (at the Darvell Bruderhof in England), Tom Sine, David Hilfiker, and John Perkins.
The idea for the series of conferences came from two Hutterians who attended an evangelical conference in Washington, D.C., but who felt the opulent setting seemed inappropriate for the message.
EVANGELISM
Few Attend Congress 88
Organizers of the Congress 88 National Festival of Evangelism had planned on 15,000 people attending their event in Chicago last month. Instead, 3,000 showed up at what had been billed as a major ecumenical conference on evangelism.
Conference director Paul Benjamin cited an abundance of conferences as one reason for the low turnout. But he also said the inclusion of speakers from a broad theological spectrum "may have been asking people to stretch a bit more than they felt comfortable stretching." Among the event's major speakers were Prison Fellowship's Charles Colson, Gen. Eva Burrows of the Salvation Army, and Joseph Cardinal Bernardin of the Roman Catholic Church.
Benjamin said he was encouraged that a high percentage of those who did turn out were leaders of various denominations. He said income fell short of the budget by an undetermined amount and that efforts are being made to meet the deficit.
Prolife Tilt
The convention also passed a resolution stating that abortion should be used only in "extreme situations" while not defining what those situations are. It also opposed abortion "as a means of birth control, family planning, sex selection or any reason of mere convenience." Prolife Episcopalians were especially happy that language stating the church's "unequivocal opposition" to legislative efforts to stop abortion was removed from the final resolution.
In other actions, the convention:
• Rejected a liberal sex-ed curriculum called "Sexuality: A Divine Gift";
• Voted to boycott U.S. Shell Oil;
• Approved a $4 million program to benefit the poor.
The future direction of the Episcopal Church is up in the air, with many new bishops coming in to fill the shoes of their predecessors. Whether the newcomers will tilt to the Right or Left is yet undetermined. Most evidence leans toward a new, more polarized generation of Episcopalians taking over.
Word is out that Detroit was only a warm-up for the real showdown at the next general convention in 1991 in Phoenix. And both sides say they are already marshaling forces for the battle.
By Julia Duin in Detroit.
World Scene
VIETNAM
Rebuilding A Suffering Church
The Communist government of Vietnam still keeps the church there in a tight grip, but a measure of freedom has returned, says Reg Reimer, president of World Relief Canada and a former missionary to the Southeast Asian nation.
Reimer has made several trips to Vietnam since the Communists took over in 1975, but says that during his visit this summer he saw signs that "a measure of glasnost has also rubbed off on the Vietnamese."
Reimer spoke with eight evangelical pastors during his visit, including two colleagues recently released from prison. He was able to confirm that 13 pastors had been released from prisons and re-education camps since an earlier visit two years ago. However, seven remain in prison, including two pastors who have been in Reimer and friends jail since 1983.
With an estimated per capita gross national product of $55, Vietnam is one of the poorest countries in the world. World Relief Canada has contributed to several postwar relief projects there.
PUBLIC HEALTH
Aids Surfaces In Ecuador
Ten cases of AIDS have been confirmed in Quito, Ecuador, with all but one traced to exposure in the United States. Roy Ringenberg, a physician serving with Christian radio station HCJB, said that eight of the ten have died.
Ringenberg is in charge of medical education of interns and residents at HCJB's Hospital Vozandes-Quito. He says the symptoms associated with Ecuador's AIDS patients resemble the "slim disease" symptoms of African patients. "The Ministry of Health is doing all sorts of education—reaching kids in the schools, making videos, publishing pamphlets, and informing doctors," he said.
OLYMPICS
Seoul Aims For Souls
Many of the 30,000 athletes and coaches invading South Korea this month for the XXIV Olympic Games may become couriers of the gospel, according to John Cho, chairman of the Olympic Outreach Committee (OOC). Cho has assembled volunteers from 150 parachurch organizations and 25 denominations to minister to the Olympians.
"To us, it is the Soul Olympics," said Cho, who is also president of Seoul Theological Seminary. "Many athletes will be here from nations closed to the gospel. We hope they can return to their countries as Christians, taking the gospel with them."
Cho admits it is a bit unusual for a theologian and seminary president to become active in sports ministry. "But my passion has always been world evangelization, and when I saw how Christian athletes are revered, I realized this was an effective way to communicate Christ."
The OOC will use a variety of methods to reach athletes, including chapel services in the Olympic Village, Bible and literature distribution, Christian movies, and a hospitality house. Using these methods at the 1986 Asian Games in Seoul, Cho says several Chinese athletes accepted Christ and took Bibles home with them after the competition.
ENTERTAINMENT
Films Violent Worldwide
A recent study of films from around the world shows that over the past 40 years, films have become progressively more violent and psychologically harmful to normal viewers of all ages. The study, covering 1,500 films from 61 countries, was completed by the International Coalition Against Violent Entertainment.
Of the one thousand 1987 films in the study, 52 percent were rated as either predominantly or extremely violent. And of the 20 countries with 12 or more films in the 1987 sample, Hong Kong, the United States, and Mexico produced the highest percentage of violent films. Film producers who tended toward lesser degrees of violence included Japan, West Germany, and the Soviet Union.
TRENDS
Kids March Off To War
Even war has its rules, but many fighting nations are breaking the minimum age requirement (15 years) for soldiers, set by the Protocols on International Humanitarian Law. A recent report prepared by the London-based Friends World Committee for Consultation contends that the world's armies include about 200,000 youths, some as young as 12.
The report said parents in poorer nations sometimes urge children to enlist in armies to gain food, jobs, or payments to parents if the children die in battle Based on news reports and private research, the report gave specific examples of below-age soldiers:
• Street roundups in Afghanistan to recruit youths under 15.
• The lowering of Iran's conscription age to 13, with parental consent for enlistment of even younger children.
• The use of boys as young as 12 by the contra rebels in Nicaragua, and the recruitment of 3,000 youths by the Nicaraguan government.
No international organization addresses the problem, the report said, and veterans' or soldiers' groups do not defend the interests of child soldiers. It also said the youngsters are often subjected to brutality and trained in terrorism.
Have something to add about this? See something we missed? Share your feedback here.
Our digital archives are a work in progress. Let us know if corrections need to be made.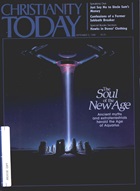 This article is from the September 2 1988 issue.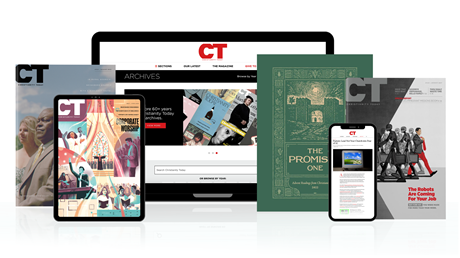 Subscribe to Christianity Today and get access to this article plus 65+ years of archives.
Home delivery of CT magazine
Complete access to articles on ChristianityToday.com
Over 120 years of magazine archives plus full access to all of CT's online archives
Subscribe Now
Episcopalians Tiptoe along Moral Tightrope
Episcopalians Tiptoe along Moral Tightrope