OCCULT
Within the past five years, ritualistic child abuse has become an emotionally charged issue that has rocked communities and divided parents, social workers, therapists, and law enforcers—some who charge a growing conspiracy of satanic worship, others who cry witch-hunt.
In Roseburg, Oregon, for example, Edward J. Gallup, Sr., an elderly Nazarene minister, and his adult son, Edward Gallup, Jr., were convicted earlier this year of molesting children in the family's three day-care centers. In that case, children have alleged chanting, wearing of black robes, and burning of candles, according to prosecutor Bill Lasswell.
No consensus has emerged on the reality of ritualistic abuse, nor its extent. Many professionals, however, are believing the seemingly unbelievable. They point to the detail and consistency of stories from children nationwide.
Satan'S Underground?
San Francisco police officer Sandi Gallant, considered an expert in occult crimes, is convinced ritualistic abuse occurs nationwide, although not on a widespread scale. She first became aware of such cases as early as 1979, four years before the McMartin case catapulted ritualistic abuse to national attention in 1983 with tales of drugs, bondage, and animal sacrifice at a prestigious Southern California preschool. Two of the seven original defendants remain on trial.
Others believe ritualistic abuse occurs on a large scale, and that a satanic conspiracy is not out of the question.
"It's pandemic," said Larry Jones, a Boise, Idaho, law enforcement professional who has studied cult crimes. He believes some high-ranking satanists may be directing an organized assault, but admits no hard evidence exists.
But a parallel phenomenon might support the existence of ritualistic abuse. Adults who claim to have been ritualistically abused as children have been seeking counseling in offices around the country. Their stories are remarkably similar to the ones told by children today.
Some of these "adult survivors" are going public with their stories and aiding law-enforcement and child-activist groups. Joan Christianson, a California woman who claims she was raised in a well-organized Satanic cult that abused children, has spoken to therapists and police officers under the sponsorship of the California Consortium of Child Abuse Councils. Christianson believes people need a "basic foundation in good versus evil" to understand why some occult or satanic groups might practice ritualistic abuse. She says one of their basic strategies is to corrupt what the Bible teaches, particularly with regard to children. "If they can destroy [children's] innocence without destroying their lives, they can receive more power."
Lauren Stratford, another adult survivor, has detailed a childhood of sexual abuse and pornographic exploitation in her new book, Satan's Underground. As Stratford matured, the abuse acquired a satanic focus after the head pornographer became a Satanist.
Stratford, now a Christian, claims eyewitness knowledge that some, but not all, satanists do torture, sexually abuse, and even kill people, including infants obtained specifically for ritual sacrifice. The motive: worship to Satan.
Panic-Driven Hoax?
But naysayers are crying hoax. They fear a post-McMartin panic may have resulted in the accusation of innocent adults.
"It's the adult interviewers who are bringing these ideas to the children," said Berkeley, California, psychiatrist Lee Coleman, who has testified for the defense in child-molestation cases. Acknowledging that some children may have been sexually abused, he charges that suggestive questioning by overzealous interviewers has elicited false allegations of ritualistic abuse. Said Coleman: "In the name of protecting [children], these professionals are abusing them by putting fear into them."
Critics also contend that too many interrogations can pressure children into making false allegations. One newspaper, the Memphis Commercial Appeal, has labeled the ritualistic allegations "urban legends," oft-repeated stories with no basis in reality.
"Some kids may be making it up, some are confused, some may be manipulated into saying these things," conceded John Rabun, a Baptist minister and deputy director of the National Center for Missing and Exploited Children. "But some of it is undoubtedly true. I can't see how in this day and age someone can say this is not going on. We've taken down [arrested] priests and ministers for molesting kids. Why not practicing Satanists?"
Rabun is careful to avoid taking the satanic emphasis too far, however. He and other observers believe ritualistic abuse does occur, but only in a tiny percentage of child sexual-abuse cases, trailing far behind incest and conventional forms of day-care abuse. And not all perpetrators are necessarily Satanists—nor are all Satanists abusers.
"You don't want it to get to the point where there's an alarmist trend," Gallant said. "We can truly look at it as sick and evil, but to say it's coming out of an organized satanic movement is something else."
Technically, one cannot be prosecuted for performing some satanic rites because of the right to religious freedom. "In this country, one has a constitutionally protected right to be a Satanist as long as you're not violating the law," said Rabun, a former law-enforcement investigator.
Rabun believes that focusing on satanic or occult trappings, rather than establishing the basic elements of a crime, can jeopardize child-molestation cases already burdened with special difficulties.
Spiritual Warfare
Secular law-enforcement agencies and courts may be obligated to downplay satanic or occult elements. But some Christians becoming familiar with ritualistic abuse feel a moral obligation to get involved.
"Victims can't really be free or have peace until they find the Lord," Stratford said. "The only way to counteract the power of darkness is through the power of Jesus Christ." But she and other Christians aware of the issue agree that the church is woefully ill-equipped to deal with ritualistic abuse.
"You'd think the church would be the first to believe in Satan's powers of darkness," Stratford said. "But one of the major hurdles victims of satanism face is finding a church that will accept them," said Stratford, who encountered the same problem when she began seeking help. After one rejection, she stayed away from churches for a year.
Many victims not only avoid church because they fear they will be judged, but also because they wrestle with anything Christian.
"There's such a real battle going on inside their minds having to do with God," added Paul Lackore, who leads a support group for survivors of ritualistic abuse. "They've been told and brainwashed that God is bad, Christians are bad, that Christians would judge them, that God would damn them."
Lackore predicts pastors and churches will begin to see and hear more about ritualistic abuse, and that Christians should begin interceding for victims. "More and more survivors are going to come forward," he said.
By Katherine Kam.
Have something to add about this? See something we missed? Share your feedback here.
Our digital archives are a work in progress. Let us know if corrections need to be made.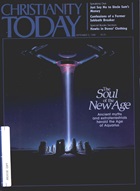 This article is from the September 2 1988 issue.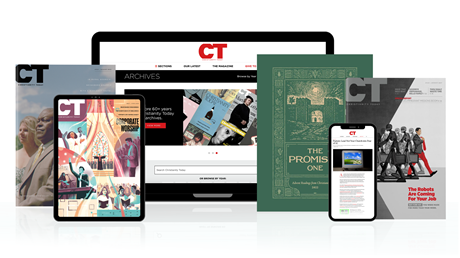 Subscribe to Christianity Today and get access to this article plus 65+ years of archives.
Home delivery of CT magazine
Complete access to articles on ChristianityToday.com
Over 120 years of magazine archives plus full access to all of CT's online archives
Subscribe Now
Ritual Killings Have Satanic Overtones
Ritual Killings Have Satanic Overtones