Four years ago the name of Grove City College, where I serve as president, appeared in headlines as a party in an important Supreme Court decision. In that case, Grove City v. Bell, the government claimed jurisdiction over Grove City College, even though it received no federal funds, because about 400 of its 2,200 students—as individuals—received federal tuition grants. The Court ruled that only one specific program at the college could be considered to receive federal aid, our financial aid office, which therefore must be subject to federal jurisdiction.
The impact of the Court's decision, however, lasted only until last March, when the name Grove City again appeared in the news. This time it was Congress acting to pass the Civil Rights Restoration Act, also known as the "Grove City Bill," to overturn the "program specific" portion of the Supreme Court's decision. The effect of the new law is that if a single dollar of federal aid is received, an entire institution must comply with far-reaching federal antidiscrimination rules.
Discrimination was not the issue at Grove City College, a Presbyterian-related school north of Pittsburgh. We never have been accused of discrimination and have always been committed to policies of nondiscrimination. The issue was—and is, for us and hundreds of other Christian institutions and programs—freedom from government entanglement; for with federal money comes federal control.
Grassroots regulations
With the passage of the Civil Rights Restoration Act, every organization that even indirectly benefits from federal money is subject to federally mandated policies. Even though the act provides exemption for church-controlled organizations, it leaves the status of many religious institutions, ministries, and programs unresolved.
Today the federal bureaucracy can reach into virtually any grassroots entity. It can require costly paperwork, adherence to federal policies, and random on-site compliance checks. Stores that accept food stamps; farmers who receive crop subsidies; corporations that provide subsidized education, health care, social services, or housing; church-sponsored day-care centers or food pantries that receive government surplus food—all eventually may be subjected to the whole panoply of federal regulations and policies.
Federal public policies increasingly are at odds with biblical values. The character of American society is changing before our eyes as America's institutions are being conformed incrementally to the secular values implicit in much federal public policy. The new civil rights legislation has positioned the government to impose secular philosophy and policies upon additional millions of Americans. The only way Christian institutions can maintain their distinctiveness and freedom is to separate themselves completely from the federal largess.
What money cannot buy
This will not be an easy course of action. Too many Americans, including Christians, have developed a dependency upon Washington. In this election year, we have heard political candidates time and again seek to demonstrate their support for one concern or another by pledging to spend federal dollars. The promises are appealing to many, especially when they are made to areas of personal concern.
For example, politicians are scrambling to outdo one another in promising more aid for America's schools. I am all for improving education; yet I note that between 1965 and 1980, more than $85 billion was earmarked by the government for improving public education, which at the same time declined in quality to the point that the Department of Education reported we were "A Nation at Risk." Are we now to believe that the problems of the past 20 years can be corrected by more billions? Money is not the ultimate answer, particularly if it brings federal control.
As one observer from overseas put it, "Americans are demanding more and more from a government they respect less and less." If American institutions are to be free from a secularizing government, they must resist the trend to look to Washington as their source of support. More people—Christians especially—must declare their independence from federal funds.
At Grove City College, not wanting even the nose of the camel in our tent, we decided not to certify students for federal grants any longer and replaced them with privately financed scholarships. To date, we have successfully avoided federal funds and controls.
Leaders of Christian institutions must think long and hard before accepting federal money. With money inevitably comes control. Caesar must not be allowed to seize that which belongs to God.
Charles S. MacKenzie is president of Grove City College, Grove City, Pennsylvania.
SPEAKING OUT offers responsible Christians a forum for their views on contemporary issues. It does not necessarily reflect the opinions of CHRISTIANITY TODAY.
Have something to add about this? See something we missed? Share your feedback here.
Our digital archives are a work in progress. Let us know if corrections need to be made.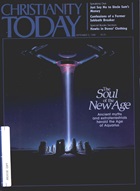 This article is from the September 2 1988 issue.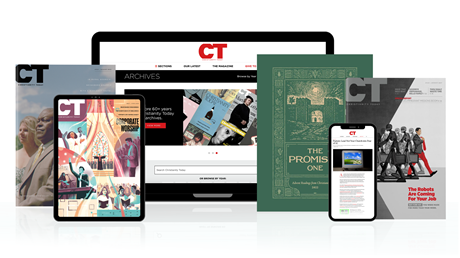 Annual & Monthly subscriptions available.
Print & Digital Issues of CT magazine
Complete access to every article on ChristianityToday.com
Unlimited access to 65+ years of CT's online archives
Member-only special issues
Subscribe
Just Say No to Uncle Sam's Money
Just Say No to Uncle Sam's Money