Evangelical leaders in South Africa welcomed last month's release of activist Nelson Mandela with surprise, but tempered their enthusiasm with reminders that the recent government actions represented only one of many steps yet to be taken toward reconciliation in the country. Freedom for the 71-year-old Mandela came two weeks after South African President F. W. de Klerk lifted a ban on several militant anti-apartheid groups, such as the African National Congress (ANC), and promised to release some 120 political prisoners.
The following are selected comments from several church leaders contacted by CHRISTIANITY TODAY following Mandela's release:
• Nico Smith, director of Koinonia South Africa: I've always felt at some stage the South African government would have to make such an announcement, but I thought there would have to be much more pressure from both inside and outside the country before the government would be willing to do so. It was really an act of God.
Many people now think the struggle is over, but we are still going to go through a time of severe crisis. The basic conflict between white nationalism and black nationalism remains. And the fact that the black political leaders have been released and are now permitted to organize their people has created a situation much more dangerous than before. I can't see how whites are going to change their minds. Sadly, they have never had the opportunity to be exposed to black political leaders, to listen to them, to hear what they think of government and the future of the country. So there is much distrust.
It's going to take a long time [to develop trust and bring about reform], and I don't think we have that time. Expectations have become too strong and too immediate in the minds of the black people, especially the black youth. Humanly speaking, I don't see how violence can be prevented.
I hope and pray that churches will be courageous enough to take control of the situation, for this could be our last opportunity. The responsibility of Christians especially is to start building a South African nation. So much emphasis has been put on different ethnic groups, there is no awareness of the idea that we must build a country that is one nation. What other institution [besides the church] has the opportunity to bring so many people together each week to reconcile them, to preach that they must accept one another as Christ accepted them?
Some would say that nation building is a political concept, with which the churches should not be involved. I say nation building is part of coexistence, which God wants people to have in this world. God wants us to coexist in peace and in justice, and in that the church clearly has a responsibility.
• Michael Cassidy, founder of Africa Enterprise: The release of Mr. Mandela and the unbanning of the ANC have huge and positive significance, because these developments now allow the indispensable political process of negotiation to get under way. The major political players are now out in the field, thereby bringing about a relative normalization in the political process. A solution that will avoid epic catastrophe is now very possible. At one minute before midnight, we have rounded the corner of history—on two wheels, but without turning over!
The key now is for Mr. Mandela to remain in the driver's seat of black opposition politics. His task involves not only drawing all black groups together, but also allaying white fears. He is unquestionably the vital figure, and we must pray much for his protection.
One positive by-product of the normalization of the political process is that it will produce a normalization in the church's life as well, so that church leaders no longer will be required in the same way to spearhead political opposition. The baton can be passed to the politicians, with whom it belongs. In the meantime, the church has a major responsibility to cover the whole process with prayer, particularly calling on God to help ensure that Christian principles prevail through this tumultuous period.
• Caesar Molebatsi, pastor of Ebenezer Evangelical Church in Soweto and chairman of Concerned Evangelicals:
[President] de Klerk has given nonviolent, peaceful change a real opportunity in this country. His action was nothing short of a man responding to a very serious consideration of his relationship with God. You can't understand it in political terms or economic terms. It was something he had to do purely on the basis of faith, not on the basis of assurances of anyone. There is an acceptance within the black community of his integrity. People are now willing and even anxious to work with him through the issues.
The most serious concern I have is the extent to which the right-wing factions will, in the name of Jesus Christ, sow destruction. In the past, the right wing closely associated its fervor for purity of race and its fight against communism with the cause of Christ.
Christians should grab this time—at the moment they are not [doing so]—to show what they stand for. At the theological level, Christians have to deal with issues such as power, nationhood, and development. At the practical level, the church has to understand clearly what its mission and mandate is within a changing society. There must be strong commitment to the principles of Scripture, which do not change with the fashionable political developments that come from time to time.
The church more than ever has to be an institution where people of different factions, because of their love for Jesus Christ, exemplify the principles of the kingdom of God, which cut across political differences. We are all the more committed to peaceful solutions. Our responsibility has grown much wider, talking with both black and white people to change their attitudes. The church must continue strongly in evangelism and discipleship to promote God's standards of justice and righteousness.
Have something to add about this? See something we missed? Share your feedback here.
Our digital archives are a work in progress. Let us know if corrections need to be made.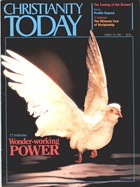 This article is from the March 19 1990 issue.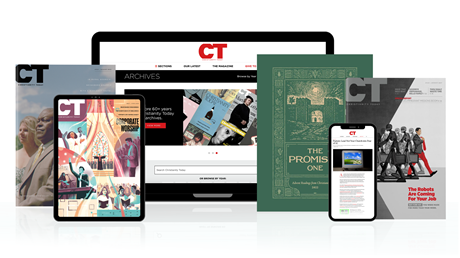 Subscribe to Christianity Today and get access to this article plus 65+ years of archives.
Home delivery of CT magazine
Complete access to articles on ChristianityToday.com
Over 120 years of magazine archives plus full access to all of CT's online archives
Subscribe Now
Mandela's Release Brings Praise, Apprehension
Mandela's Release Brings Praise, Apprehension