The earliest believers ascribed to a penniless carpenter the loftiest of titles.
In the United States of America we have neither royalty nor nobility. All citizens in our republic, regardless of pedigree or personal achievement, enjoy equal rights (theoretically, if not always in practice). So it stretches the imagination for us to grasp the meaning of lordship in other societies where titles are of prime importance. And it takes an even greater stretch to grasp the meaning of Lord as used in New Testament times. It was, for instance, the designation of Caesar. The emperor of Rome, lord over a far-flung domain, stood in lonely eminence on his pinnacle of authority and glory, the absolute ruler before whom both high and low bowed in homage.
It is amazing, therefore, to consider what the followers of a certain homeless, jobless, penniless carpenter did. They took the loftiest title in their culture and ascribed it to their ignominious leader, who had died in shame as a condemned criminal on a Roman cross. They went everywhere, defying Caesar's lordship in order to proclaim the lordship of their discredited master. At the risk of death—and that possibility of martyrdom became in many instances a bloody actuality—they boldly declared that God had enthroned this Jesus as "both Lord and Christ" (Acts 2:36).
They taught, "If you confess with your lips that Jesus is Lord, and believe in your heart that God has raised him from the dead, you will be saved" (Rom. 10:9). They preached that this Jesus had "died and lived again, that he might be Lord both of the dead and of the living" (Rom. 14:9).
They claimed for Jesus a lordship that included not only the Roman Empire, but the entire cosmos, a lordship over life and death and eternity and heaven and hell, a lordship won by the abject humiliation of his execution as a criminal. "Therefore God has highly exalted him and bestowed on him the name which is above every name, that at the name of Jesus every knee should bow, in heaven and on earth and under the earth, and every tongue confess that Jesus Christ is Lord, to the glory of God the Father" (Phil. 2:9–11).
Everything Must Go
Thus, no human mind is able to take in all that the lordship of Jesus means—his cosmic authority and glory. But one thing it certainly means: Anyone who accepts Jesus as Savior must acknowledge him as Lord of all he is and has. Anyone who accepts Jesus as Savior gratefully takes the status of a slave, a person with no claim to a self-directed, egocentric existence. Anyone who accepts Jesus as Savior agrees to an unconditional surrender to rights, possessions, and services. Anyone who accepts Jesus as Savior knows why a young lawyer, when he was drafted, posted a notice that his office furniture was to be sold at auction, and added the words, "Everything must go, including myself." In terms of daily discipleship, that is what the lordship of Jesus means: All that we are and have he may dispose of as his wisdom and love dictate.
Yet the decisive faith commitment to Christ is like the love commitment made in marriage. Exchanging sincere vows at the altar, bride and groom may be ignorant of all their relationship will involve, all the possible tensions and conflicts, all the need to work through crises as they arise, all the need for growth and deepening. They may pass through times when affection will be less than fervent, when selfishness will intrude, when the desire to please will ebb. Commitment, however, abides, rooted in a mindset that motivates a decision to do everything they can for each other's welfare. And that decision will be life-controlling, despite adjustment problems and wavering emotions.
The implications of the Savior's lordship are existentially enormous. They bear down ruthlessly on the houses we live in, the meals we eat, the clothes we wear, the hobbies we pursue, the attitudes we exhibit, the values we cherish, the politics we support, the TV programs we watch, the books we read, the lifestyles we follow—down to their seemingly last insignificant details. For that often-quoted evangelical cliché actually sums up the New Testament demand: Unless Christ is Lord of all, he is not Lord at all. Obedient discipleship is an unceasing effort to transform that cliché into ongoing experience.
Have something to add about this? See something we missed? Share your feedback here.
Our digital archives are a work in progress. Let us know if corrections need to be made.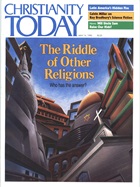 This article is from the May 14 1990 issue.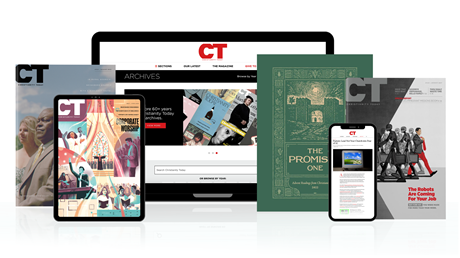 Subscribe to Christianity Today and get access to this article plus 65+ years of archives.
Home delivery of CT magazine
Complete access to articles on ChristianityToday.com
Over 120 years of magazine archives plus full access to all of CT's online archives
Subscribe Now
The Unlikely Lord
The Unlikely Lord