Parents and school officials across the country are squaring off over a controversial elementary reading series that critics charge is filled with dark, depressing, and occult themes. Defenders of the books cry "censorship." The debates have deeply divided some communities, leading, in one case, to a lawsuit and, in another, to a school board recall election.
Impressions, a 15-book curriculum for kindergarten through sixth grade, is being used in 1,500 schools in 34 states, plus half the schools in Canada, according to publisher Harcourt Brace Jovanovich, Inc. (HBJ). First published in 1984 by Holt, Rinehart and Winston of Canada, Ltd. (now an HBJ subsidiary), the books contain more than 800 selections that teach children to read by exposing them to a variety of literary forms, including biographies, short stories, nonfiction, folklore, and excerpts from novels and plays, says HBJ.
But concerned parents say the selections and suggested class activities also expose children to an unhealthy dose of frightening and violent themes, as well as witchcraft and spiritism. In the past year, Impressions has been challenged in more than 20 school districts in several states.
Nightmares
Deanna Van Elswyk of Winfield, Illinois, sat down with her son's third-grade reader last fall and "grew more alarmed with every page I turned," she said. "I would have trouble sleeping nights after reading some of this."
One particular concern for Van Elswyk was a poem called "A Wart Snake in a Fig Tree." The adaptation of "The 12 Days of Christmas" concludes:
On the 12th day of Christmas, my true love gave to me, 12 days of raining, 11 lizards boiling, 10 ground hogs grinning, nine nightmares galloping, eight snow wolves wailing, seven ghouls acaroling, six shadows lurking, five useless things, four raven wings, three cobwebs, two bags of soot and a wart snake in a fig tree.
Van Elswyk and her husband soon found other parents troubled by Impressions. More than 300 attended a local school district meeting in early November. An even larger turnout in late November prompted the school board to form a review committee of teachers, parents, community representatives, and others to review the books.
Other complaints against Impressions include:
• One first-grade activity asks children: would they rather be "crushed by a snake, swallowed by a fish, eaten by a crocodile, or sat on by a rhinoceros?"
• The teacher's manual for a third-grade reader suggests children "write and chant a magic spell" to make objects in the room float.
• A retold version of Beauty and the Beast describes a prince who is kicked and battered by giants until unconscious and then thrown into a pit of "sharp knives and razors," in which he is "cut into a thousand pieces."
Parents say they are worried that the dark stories of Impressions can frighten and depress children, and that frequent tales of witches and ghosts can lead to an easy acceptance of the occult. In some cases, their concerns have been bolstered by experts in education, child psychology, and the occult.
Rosemary Chiaferi, coordinator of the early-childhood program at the Child Guidance Center in Santa Ana, California, offered her opinion in one California school debate. "There are many specific references to material that is potentially disturbing to children," she said. "These themes will be particularly distressing to children who are already struggling to cope with separations, losses, and other difficult or uncertain life situations."
In response to the criticism, HBJ has sent an 85-page notebook to schools offering point-by-point answers to questions and objections. It says only 22 of the 800 selections are about witches and other supernatural characters, and those are meant to be used at Halloween. The publisher also offers expert opinions justifying the use of scary and supernatural stories, and citing the credentials and awards of the authors. In addition, a second edition of Impressions, released last February, changed or eliminated more than a dozen stories.
Still, some parents say dark and occultic themes can be found in as much as half the material in some books, especially older editions.
Teacher's Choice
Often overlooked in the emotional debate have been Christian teachers. One teacher said she felt "betrayed and belittled" by the lack of trust shown in her by Christian parents at odds with her school. Others have avoided, with great difficulty, taking sides.
Richard Turner, chairman of the education department of Wheaton College, declined either to endorse or condone the reading series itself. He said he had examined the third- and fourth-grade readers and did find what he thought were "too many stories about witches." But Turner, who worked for 20 years as a teacher and principal in the local district, expressed his confidence that teachers could chose material that was appropriate for their students.
Most critics of Impressions concede the series does include some good material, such as stories by Laura Ingalls Wilder and C. S. Lewis, though they also fault some of the abbreviated and revised versions of those works.
Forrest Turpen, director of the Christian Educators Association, said Impressions is "excellent in its methodology of teaching." That's why the series has been widely used and liked by teachers, he explained. However, he shares concerns over the "recurring themes of fear, loneliness, manipulation, and revenge," he said.
Escalating Battles
In some cases, battles over the reading books have escalated into political war over control of a community's educational system. After attempts to have Impressions removed from Yucaipa, California, schools failed in January 1990, parents there mounted a campaign to recall two of the four school board members who voted to keep the books (the other two were not eligible for recall). The effort to oust the board members fell short last November, but deep animosities remain, as well as rumors of threats and vandalism aimed at both sides of the dispute.
Parents' protests have led to the removal of Impressions from at least five school districts. Last fall, state textbook advisory committees in Georgia and North Carolina recommended against its adoption. A committee in New Mexico recently approved the series.
The controversy has attracted the attention of—and to some degree been fed by—two national groups often at ideological loggerheads with each other. At a press conference last August, People for the American Way (PAW) singled out "attacks on the Impressions reading series" as "the biggest mobilization of Far Right censorship groups since we began tracking incidents [of 'censorship'] in 1982." PAW has supplied school administrators with a videotape program that features how school officials in Redondo Beach, California, fought attempts to remove Impressions.
That tape is at the heart of a lawsuit filed against the Dixon (Calif.) Unified School District by Debbie Frazer, who claims the board met illegally to plan a response to Impressions critics.
On the other hand, criticism of Impressions was multiplied last September when Focus on the Family's Citizen magazine, with a circulation of some 270,000, published an article entitled "Nightmarish Textbooks Await Your Kids." That report was a call to battle for many parents. In addition to spurring local actions, it has prompted more than 800 letters to HBJ, the publisher reported.
Education observers predict debates like the one over Impressions will increase over the next several years as more publishers move away from the Dick-and-Jane style of readers to ones using the literature-based approach of the HBJ series.
Have something to add about this? See something we missed? Share your feedback here.
Our digital archives are a work in progress. Let us know if corrections need to be made.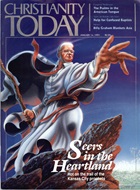 This article is from the January 14 1991 issue.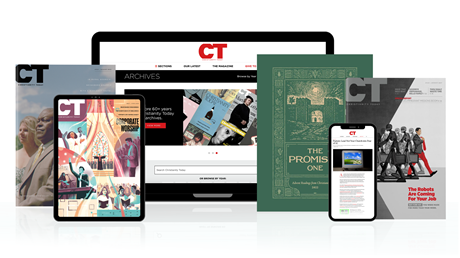 Subscribe to Christianity Today and get access to this article plus 65+ years of archives.
Home delivery of CT magazine
Complete access to articles on ChristianityToday.com
Over 120 years of magazine archives plus full access to all of CT's online archives
Subscribe Now
Book Series Leaves the Wrong 'Impressions'
Book Series Leaves the Wrong 'Impressions'