The effects of the Persian Gulf conflict will be felt by Christians and Western missions in the Middle East for years to come.
The Muslim memory is long. It readily recalls the eleventh-, twelfth-, and thirteenth-century Crusaders who conquered the Middle East for territory, wealth, and the "holy cause" of liberating Jerusalem. It remembers how the Muslim hero Saladin defeated the Europeans and retook Jerusalem in 1187. And it is not slow to connect that history with the Persian Gulf War of today.
The presence of a vast non-Muslim military presence in the homeland of Islam and Saddam Hussein's posturing as a modern Saladin have inflamed Christian-Muslim tensions (see "A Crossfire of Loyalties," p. 56). And Christian missionary leaders fear the Gulf War will hamper their work in the Middle East for years, perhaps decades, to come.
Close to the war zone, in Jordan and Israel's West Bank and Gaza Strip, parachurch organizations and denominations have withdrawn most of their missionaries. Almost all of the approximately 55 workers from the Southern Baptist Convention had left their posts in several Middle Eastern countries before the war began on January 16.
Baptist missionaries Marsha and David Smith reluctantly left Tel Aviv, where they had worked for eight years, and joined the growing community of missionaries who wait in Larnaca, Cyprus, for the fighting to stop. Most want to return. But they recognize things will not be the same.
Members of the Smiths' congregation told them they "were abandoning them at a time when … we needed to show them support," Marsha told Religious News Service. "They were quite disappointed."
Low Profile
Anti-Western sentiment in other Muslim areas, such as Pakistan, Bangladesh, and Morocco, has prompted agencies to evacuate some missionaries and caution others to take a low profile. One Christian worker in a country where Saddam Hussein has wide popular support told Baptist Press he was warned by local believers that if he stayed past the January 15 United Nations deadline for Iraq's withdrawal from Kuwait, he would have to stay close to home.
"If you stray from your block where you are known, you would be seen as just another Westerner and would be in jeopardy," he was told. "Our ministry would be so limited as to be virtually nonexistent," the worker said. He chose to leave the city.
Doug Clark, area director for the Assemblies of God, based in Nicosia, Cyprus, says his office encouraged staff workers to leave Pakistan in January, where a Muslim leader called for death to foreigners. Some 1,800 Westerners had evacuated that country by late January. Clark said about 35 families or individuals sent by the Assemblies of God work in the region, mostly in Egypt. Some have chosen to remain.
"The big question is how the national church will receive American workers back after this is over, especially if Iraq is devastated and Saddam Hussein killed," Clark says. "Where do we go from here? I don't think anyone has the answer. I think it will take the work of the Holy Spirit to heal the wounds almost certain to come."
Aside from the disruption of ministry, the evacuation has also cost mission agencies thousands of dollars to relocate their people, even if only to temporary stations. Most left behind almost all of their personal belongings. By mid-February, most organizations were still adopting a wait-and-see approach to their own plans as they watched the battle unfold.
Glimmers Of Hope
A few missions experts see glimmers of hope for continued work in the region. The war has created some opportunities for increased evangelistic and relief work among refugees in Jordan, says Arni Shareski, assistant vice-president for the overseas division of the Christian and Missionary Alliance. His denomination includes five churches in Jordan and three in Syria. None has reported significant resistance to its work, Shareski says. But he notes that there is a big difference between allowing churches to function and permitting missionaries to carry on their work.
The display of high-tech weapons by the allies will likely prompt greater interest in obtaining Western technology, at least by the oil-rich states. And with the technology will come the need for Western experts, opening doors for "tentmaker" missionaries.
Lynn Everswick, area foreign secretary for West Asia for the Evangelical Alliance Mission (TEAM), says that the U.S. troops' exposure to the Middle East will precipitate a kind of interest in missions similar to that following World War II, when GIS returned from the Pacific and European theaters and joined missions organizations in significant numbers. "A great number of people will come back, be glad to be back, but then think, 'Hey, these people need the Lord,' " Everswick says.
The situation also emphasizes the role of the new wave of missionaries emerging from Africa, Latin America, and South Korea, says Howard Norrish of Operation Mobilization. Though he does not believe the door will close completely on Western missionaries, 'there is far more room for those workers from countries that have not played a major part in the war to come in," he says.
Other experts, however, say that the war will set missions and Christian-Muslim relations back by at least a generation. Regardless of the outcome, says the Navigators' general director, Jerry White, Saddam Hussein, the modern Saladin, wins because he stood up to the U.S.-led forces. "The man in the street, who doesn't see the political realities, sees him as a hero, no matter what atrocities he's committed," White says. By drawing upon the collective memories of the Crusades and furthering an image of Christianity as an American political movement rather than a worldwide religion, White says, Hussein has inflamed the average Arab against the West.
Warren Chastain of the Zwemer Institute of Muslim Studies agrees that many Muslims view the war as another crusade. "They see Billy Graham praying with George Bush after the war begins and see it as an attack on Islam." Furthermore, Muslims consider U.S. support for Israel as evidence that Christian America is anti-Muslim, he says.
At the same time, Chastain cautions, Christian Americans may also be guilty of their own misconceptions and prejudices. In their support of the war, they often view Islam and Muslim countries as monolithic structures, without seeing the ethnic, economic, and religious differences. "We see Arabs and terrorists as the same," Chastain says.
Rich And Poor
In fact, economic divisions, more than other factors, may shape Middle Eastern attitudes toward Christianity and the West, says George Otis, president of the Sentinel Group, which focuses its missions research and strategy work on the 20 countries with the least Christian presence. Prior to Iraq's invasion, the Saudis and Kuwaitis had funded poorer Muslim countries by supporting the Palestine Liberation Organization, building mosques, and publishing anti-Christian propaganda. But the war has severed that support, leaving other Muslim countries to fend for themselves.
As a result, Otis says, Iran, Palestine, and northern African Muslim countries will very likely become more hostile to Christianity, while the wealthier Persian Gulf states and Egypt may work more closely with Westerners. Still, even those countries have strong fundamentalist Islamic movements that are highly resistant to the gospel and may be more so after the war, he adds.
Chastain says that as a result of the war, many Muslims will see that their religion could not deliver on its promises of an equitable economic society or a united Islam. "In the end, I think God will bring something out of this and turn the Arab world upside-down. Many Muslims will see Islam as bankrupt." Yet, at this point, observers and experts agree, only God knows what will come to pass.
Have something to add about this? See something we missed? Share your feedback here.
Our digital archives are a work in progress. Let us know if corrections need to be made.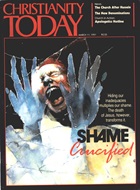 This article is from the March 11 1991 issue.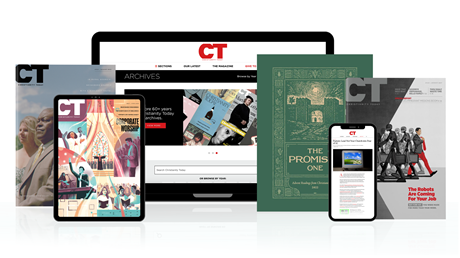 Annual & Monthly subscriptions available.
Print & Digital Issues of CT magazine
Complete access to every article on ChristianityToday.com
Unlimited access to 65+ years of CT's online archives
Member-only special issues
Subscribe
The Wages of War
The Wages of War