In the nearly 25 years since it began, the charismatic renewal movement within the Catholic church has grown to touch some 6 million to 10 million Catholics around the world. Similar to Protestant charismatic groups in its emphasis on a "baptism of the Holy Spirit" subsequent to conversion and on spiritual gifts such as prophecy, tongues, and discernment of spirits, the movement has produced many Catholics who term themselves evangelical.
But in the past year, the movement has been shaken by problems involving a leading international charismatic organization and several key charismatic Catholic communities. Clustered in households and operating as quasi-parishes, these "covenant communities" have been home to only a small minority of charismatic Catholics. Yet they have provided much of the movement's music, leadership, inspiration—and recently, controversy.
A year ago, the Word of God community in Ann Arbor, Michigan, one of the oldest and largest communities, with some 3,000 members at that time, split as founders Ralph Martin and Steve Clark parted ways. Several months later, Word of God leaders, including Martin, begged forgiveness for misusing their authority in the community.
Included was a secretive, militaristic training course where members were taught to "build Christian culture by fiat," said one leader, by mandating practices that went beyond the bounds of Scripture. Other rules included forbidding pink shirts for men or jeans for women, regulating the reading or television viewing of members, and requiring members to stand when a leader entered the room.
Clark, who left the Word of God community, still heads the Sword of the Spirit, an umbrella organization of several dozen charismatic communities around the world, which he and Martin helped found. He continues to promote the approach followed at Ann Arbor and elsewhere.
Under Investigation
Such practices, however, have led to a formal church investigation of another community, Servants of Christ the King in Steubenville, Ohio. The 350-member group was formed in 1980 around the Franciscan University in Steubenville, a center for Catholic charismatic activity. Last January, Bishop Albert Ottenweller accused the community of theological, spiritual, and psychological abuses, which surfaced after members and leaders had begun exiting in recent years. Ottenweller ordered the group to break ties with Sword of the Spirit and complained that community leaders had not informed him as to how much money went to Sword of the Spirit instead of to the diocese.
An acrimonious split also occurred last year at the People of Praise community in South Bend, Indiana. Community members Bill Beatty, who is also executive director of the National Service Committee for the Catholic Charismatic Renewal (NSC), and Walter Matthews, NSC associate director, were ejected from the community last year. The committee had decided to relocate to Washington, D.C., and Beatty and Matthews decided to move with the office.
After a disagreement last January over insurance payments for Beatty's cancer-stricken wife, Beatty issued a stinging letter of rejoinder. In it he claimed that community founders had "knowingly, carefully, systematically lied" to community members.
Non-Catholic Sources
Part of the problem with the communities, says Grand Rapids Auxiliary Bishop Joseph McKinney, chairman of the U.S. Bishops' Liaison Committee with the Charismatic Renewal, is how they adapted principles from non-Catholic sources. For example, Word of God, which is one-third Protestant, invited many Protestant charismatic speakers in the 1970s. John Wimber, founder of Vineyard Ministries, recently spoke twice to the group. Not all this input has meshed with a Catholic milieu, McKinney says. "[Community leaders] didn't properly evaluate the differences between the roles of a confessor, a spiritual director, and the pastor of a parish," he says. "They began to mix these roles, especially in terms of personal confession."
Other observers point to the battles that Protestant charismatics fought in the mid-1970s over authority and submission teachings. They wonder if earlier problems in the general charismatic movement are just now bearing bad fruit among Catholics.
No Lasting Damage
Still, most doubt that the upheaval within the communities has done any lasting damage to Catholic charismatic renewal. "It will have some impact, but not a major one, on the broad renewal," Jacobs says. Over the years, the center of Catholic charismatic renewal has shifted from covenant communities to parish prayer groups and diocesan renewal committees.
"The vast majority of the leaders in the renewal aren't [from] the communities," Jacobs says. "I think covenant communities are a grace for the church. They [the communities] were sincere. They wanted to provide the best for their people, and to protect them. But it became too strong-headed. Ralph Martin is seeing that right now."
Jesuit theologian John Haughey, a member of the Vatican's dialogue with Pentecostals, likewise does not foresee a drastic effect upon the larger movement. "It's more a reflection on a minority within the Catholic charismatic renewal," Haughey says. "It has more to do with the commitment [communities] ask of their people without the background, strengths, or history of religious life.… When it doesn't work out, it is devastating."
By Julia Duin.
Have something to add about this? See something we missed? Share your feedback here.
Our digital archives are a work in progress. Let us know if corrections need to be made.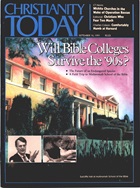 This article is from the September 16 1991 issue.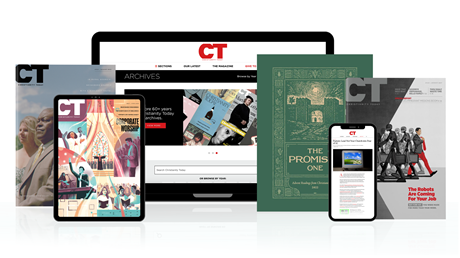 Subscribe to Christianity Today and get access to this article plus 65+ years of archives.
Home delivery of CT magazine
Complete access to articles on ChristianityToday.com
Over 120 years of magazine archives plus full access to all of CT's online archives
Subscribe Now
Charismatic Communities Split by Controversy
Charismatic Communities Split by Controversy