Music
Is The King In The Kingdom?
Elvis Presley, "The King," was a Christian, asserts his stepbrother Rick Stanley, a Southern Baptist evangelist, in a new book. The book was scheduled for release by Word Publishing in October, two months after the fifteenth anniversary of Presley's death.
In the book, Caught in a Trap, Stanley says that Elvis became a Christian as a young boy.
"While he may have strayed from the teachings of the church as an adult, his original faith remained safely in the hands of God," writes Stanley.
According to Stanley, Presley became interested in Eastern philosophy and spiritualism in 1964 when he met Larry Geller, a young man who cut Presley's hair.
"It is true that most of his books would be classified today as New Age, but Elvis also read the Bible regularly," writes Stanley.
"True, he did get far away in his searching from the Christian faith of his boyhood, but he never stopped believing in the basics of Christianity—that is, Jesus as God's Savior for mankind's sins." Yet, for many, Elvis's eternal destiny will remain a mystery this side of the heavenly Graceland.
Abortion
2,000 Lawyers Resign In Protest From Aba
More than 2,000 lawyers across the country have resigned from the American Bar Association (ABA) following the organization's vote in favor of abortion rights, says Richard Collins, director of communications at the association's Chicago headquarters. Collins said the resignations over the abortion issue represent the most severe losses suffered by the organization over any single issue in the 16 years he has worked there.
The ABA House of Delegates voted in August to fight laws that would restrict abortion, abandoning its previous neutrality (CT, Sept. 14, 1992, p. 62). Around 1,500 lawyers resigned in 1990 because a similar position was adopted; at that time, after six months of lobbying, the association narrowly adopted a position of neutrality.
Nationally known conservative attorney and former ABA member William Bentley Ball says the organization is becoming a "sort of political, legal cult, rather than an association of lawyers." Ball called the recent exodus a "wonderful manifestation of conscience on the part of lawyers," but noted that "in God's providence, other means will have to be found for other Christians to have a full association of lawyers."
Moral Failure
Hocking Resigns From Radio Show
Popular radio Bible teacher and pastor David Hocking resigned from Christian ministry last month citing a "moral failure in recent months that led to sexual sin." Hocking was host of the daily Christian radio program "Solid Rock Radio" and pastor of Calvary Church in Santa Ana, California. Prior to starting "Solid Rock Radio" in July 1991, Hocking was a long-time host of the "Biola Hour" radio show.
Hocking resigned from the church and "Solid Rock Radio" on October 6, and the radio program's board of directors voted unanimously to cease broadcasts on October 9.
The elders of Calvary Church released a statement asking the Christian community nationwide to pray for the Hocking family.
American Baptists
Conservatives Organize
A group of pastors and laypeople concerned about a perceived drift from biblical authority in the American Baptist Churches in the U.S.A. (ABC-USA), recently formed a group called American Baptist Evangelicals. The statement of purpose, composed in September, says that the group's goal is "to influence positively the [ABC-USA] at all levels toward a renewal of commitment to the gospel of Jesus Christ, the authority of the Scripture," and to return to the Baptist commitment to evangelism.
According to organizer Scott Gibson, director of supervised ministry at Gordon-Conwell Theological Seminary in South Hamilton, Massachusetts, the September meeting drew around 40 representatives from eight states.
Gibson stressed to CT that the group is not a new denomination and not a splinter group, but rather "a reform group within the denomination."
Southern Baptists
Criswell'S Successor Quits
Frustrated with the slow transition of leadership at First Baptist Church in Dallas, Texas, Joel Gregory shocked the congregation on September 30 when he unexpectedly announced that he was resigning as pastor.
Gregory, 44, had been pastor of the 28,000-member congregation, the largest in the Southern Baptist Convention, since November 1990. He was elected to replace W. A. Criswell, who celebrated his forty-eighth anniversary with the church October 4. Criswell, 82, had been designated "senior pastor" and was reportedly planning to retire.
However, in his resignation statement to the church, Gregory said that though Criswell had relinquished day-to-day responsibilities, the senior pastor continued to lead the church. Gregory said he decided to resign when it became apparent that Criswell may stay until his fiftieth anniversary with the church.
Music
Singer Carman Switches From Benson To Liberty
Executives at Benson Records are reeling from news that their top artist, Carman Licciardello, has officially ended their more than five-year relationship, opting for a promised six-year, multi-album/video package with Nashville-based Liberty Records. According to Liberty's president, Jimmy Bowen, the signing was sweetened nicely with an up-front, seven-figure bonus.
It has been widely known that Carman has long been dissatisfied with the way Benson has marketed him. According to sources at Benson, it was learned that Carman was shopping around for another label as long ago as last year. But Benson felt that their latest project together, "Addicted to Jesus," would do much to convince the singer-songwriter to stay with Benson. According to sources at Benson, the entire company has been visibly shaken, especially since every single album and video done by Carman on the Benson label has earned numerous awards.
Catholic Conference
Sinead'S Slam Stirs Anger
U.S. Catholic Conference officials say they are watching the unfolding flap over pop singer Sinead O'Connor "with interest." "We're pleased that so many people have spoken up," said William Ryan, a conference spokesman, of the controversy that has erupted since O'Connor, 26, ended an October 3 appearance on "Saturday Night Live" by ripping up a picture of Pope John Paul II as she proclaimed "fight the real enemy." NBC has received some 1,400 calls, most of them denouncing the act.
O'Connor, raised Catholic in her native Ireland, is outspokenly anti-Catholic. Church officials are undecided on whether to make a statement on the incident.
O'Connor's act startled NBC and "Saturday Night Live" officials.
Prolife
Life Chain Links America
On October 4, in Brandon, Vermont, from 2:30 to 3:30 P.M., 29 people stood 8 to 10 feet apart on a sidewalk and held signs saying "Abortion Kills Children," and "Adoption: the Loving Option." The same thing occurred at the same time in Pinellas County, Florida, yet 30,000 people participated there. The day was National Life Chain Sunday, and more than 800,000 prolife supporters from 600 cities and towns from all 50 states participated. One hundred chains were also built in Canada, involving around 80,000 people. This million-plus total turnout is a 25 percent increase from the 1991 event.
"Primary credit for the strong turnout," said national director Royce Dunn, "must go to pastors who led their congregations to the chains." The chains, which organizers prefer to build in "hometowns" rather than big cities, were first built in 1987 by the prolife group Please Let Me Live.
People And Events
Briefly Noted
Walked: 100 miles, by two New Hampshire financial planners, to raise funds for famine-ravaged Somalia. Dave Kutcher and Mike Ventura walked four days, October 8–12, from Warwick, Rhode Island, to Nashua, New Hampshire, raising awareness and $10,000 as they went. Other interested people joined the walk for brief periods of time. All proceeds went to World Vision.
Awarded: The 1992 National Security Leadership Award, to evangelical U.S. Sen. Dan Coats (R-Ind.). Coats, a member of the Senate Armed Services Committee and a veteran, was honored for promoting "America's security, economic well-being, and central role in world leadership."
Questioned: By the evangelical Good News caucus of the United Methodist Church (UMC), the seeking of a full-time director for a new lesbian, gay, and bisexual concerns office at UMC-related Emory University in Atlanta. Emory's president defended creation of the new position to Good News, saying it grew out of students' concerns about "hostile harassment" of homosexuals on the campus.
Appointed: Dennis Dirks, as dean of Biola University's Talbot School of Theology. Dirks, formerly the school's dean of administration, replaces Bingham Hunter.
Hunter is now the academic dean at Trinity Evangelical Divinity School, where he replaced interim dean Kenneth Kantzer. Kantzer filled Walter Kaiser's position in June 1992.
Kenneth Gangel, as academic dean and vice-president for academic affairs at Dallas Theological Seminary. Gangel, formerly chairman of the school's Christian education department, succeeds Roy Zuck.
Norman Kansfield, as twelfth president of New Brunswick Theological Seminary. Kansfield, who has served as director of library services and associate professor of church history at Colgate Rochester Divinity School, succeeds Robert White.
Robert Anderson, as president for the next two years of the Academy of Evangelism. Anderson is professor of pastoral theology at Western Seminary in Portland, Oregon, and director of the seminary's Institute for Chaplaincy Studies.
David Dockery, formerly general editor at Broadman Press, as dean of Southern Baptist Theological Seminary.
Donald Palmer, formerly vice-president of field ministries for the Gospel Missionary Union in Missouri, as general director at the American Missionary Fellowship, effective 1993. Palmer succeeds E. Eugene Williams.
Dudley Woodberry, formerly associate professor of Islamic studies at the School of World Mission at Fuller Theological Seminary, as that school's dean.
Died: Ray C. Stedman, on October 7, two days after his seventy-fifth birthday, in Grants Pass, Oregon.
The author of 30 books, Stedman was the first pastor of Peninsula Bible Church in Palo Alto, California, from 1950 until his retirement in 1989.
A graduate of Dallas Theological Seminary, Stedman was known for his Bible commentaries and community leadership. He is survived by his wife, four daughters, and 11 grandchildren.
Have something to add about this? See something we missed? Share your feedback here.
Our digital archives are a work in progress. Let us know if corrections need to be made.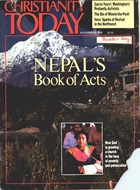 This article is from the November 9 1992 issue.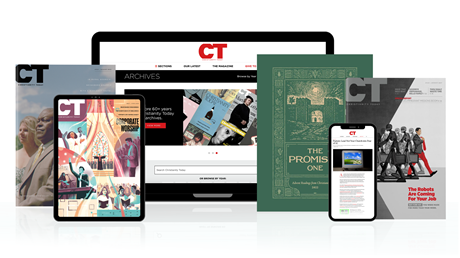 Subscribe to Christianity Today and get access to this article plus 65+ years of archives.
Home delivery of CT magazine
Complete access to articles on ChristianityToday.com
Over 120 years of magazine archives plus full access to all of CT's online archives
Subscribe Now
News from the North American Scene: November 09, 1992
News from the North American Scene: November 09, 1992