With 7,000 editions and 15 English translations available, is there now a Bible for every need and taste?
With Father's Day around the corner, Beverly wanted to buy her husband a Bible. Finding the perfect Bible at the local Christian bookstore shouldn't prove difficult, she thought.
She thought wrong. Before her stood an entire wall of shelves crammed with Bibles in every size, color, and binding. She had to sort through a confusing array of translations, to say nothing of the Bibles packaged with study notes from a variety of theological traditions. She found virtually everything but what she went there to buy.
After an hour of foraging, she finally found her Bible—a King James Version with maps and a zipper. But even it would not do; its pages kept getting stuck in the zipper.
"My husband," she said, "has a hard enough time paying attention when he's in church as it is. He would have a field day making jokes about this."
Choosing a Bible from among the new formats and translations gets more complicated all the time. According to Publishers Weekly, almost a third of bookstores do not stock Bibles because of what it calls the "nuisance factor." Recommending the right Bible to a customer takes more knowledge than many salespeople have time to acquire.
Americans now face an overwhelming number of styles and editions to choose from—over 7,000 versions and some 15 translations. Gone are the days when the black leather, dispensational King James Scofield Bible is the simple choice. And Bible publishers continue to produce more Bibles as they target increasingly specific needs. Here is a small sampling of the latest attempts to make the timeless words of Scripture as timely as ever.
Recent years have given rise to well over a dozen "anonymous" groups that apply Alcoholics Anonymous's 12 recovery steps to various addictions and compulsions, such as overeating or gambling. Nationwide membership numbers in the millions.
Recovery Bibles
Helping the addicted and codependent know Scripture's "Higher Power"
• Serenity: A Companion for Twelve Step Recovery (NKJV New Testament, Psalms, and Proverbs; Thomas Nelson)
• Serenity: For Every Day (Bible meditations; Thomas Nelson)
• The Life Recovery Bible (Living Bible; Tyndale)
A recent Gallup poll shows that a quarter of those between 18 and 29 never read the Bible.
Issues-Oriented Bibles
Answering tough questions from the young and old
• NIV Family Worship Bible (includes helps on such social issues as drugs, sexuality, abortion, and parenting; Holman)
• The King and the Beast (New Testament for teens searching for answers to questions about drug abuse, sex, and homosexuality; Thomas Nelson)
• Life Application Bible (unconventional study Bible with notes on how the Bible speaks to everyday situations; available in KJV, Living Bible, NIV, and NRSV; Tyndale, World, and Zondervan)
• The New Student Bible (expanded version of the popular Student Bible; insight into such issues as death, disabilities, poverty, and some of the Bible's most difficult passages; Zondervan)
• Scripture booklets (deal with themes of AIDS, homelessness, adolescent peer pressure, drugs and addiction, and caring for people with Alzheimer's disease; American Bible Society)
Bibles With A Point Of View
Doing for Pentecostals, Baptists, and Wesleyans what Scofield did for dispensationalists
• The Full Life Study Bible (Zondervan)
• The Word (Harrison House)
• Spirit-Filled Life Bible (Thomas Nelson)
• The Believer's Study Bible (Thomas Nelson)
• The Wesley Bible (Thomas Nelson)
Scriptures For Him And Her
Appealing to the needs of man and woman
• Women's Devotional Bible (Zondervan)
• Men's Devotional Bible (Zondervan)
• Hope for the Future (NIV New Testament and Psalms for women in crisis pregnancies; International Bible Society)
By the year 2010, Latinos will likely constitute nearly 11 percent of the population, making them the largest minority group in the country.
The Word For Los Evangélicos
Reaching the nation's 20 million Latinos
• Thompson Chain Reference Bible (NIV, and a bilingual New Testament; VIDA/Life Publishers International)
• Spanish Ryrie Study Bible (Moody)
• El Libro (The Book) (Scripture portions; Tyndale)
• La Santa Biblia (World)
• El Nuevo Testamento (NIV, NIV Spanish/English New Testament, and a Spanish New Testament especially for Pentecostal and charismatic Christians, Biblia de Estudio Pentecostal; Zondervan)
Americans spent more than $40 million on children's Bibles in 1990, according to Publishers Weekly. Also in 1990 more babies were born in the U.S. than in any year since 1964.
Children'S Bibles
Using bold graphics, even 3-D maps, to reach the younger reader
• Children's Rainbow Bible, KJV Tiny Fingers Bible (World)
• The Beginner's Bible, Early Reader's Bible (Questar)
• The Adventure Bible, Psalty's Kids Bible, and NIV Young Discoverer's Bible (Zondervan)
• The Bible for Children, The One Year Bible Story Book, The Book for Children, My First Bible in Pictures, and Children's Living Bible (Tyndale)
• Explorer's Bible, The Toddler's Bible, The Bible for Today's Young Reader (Thomas Nelson)
• The Picture Bible, Just for Kids Bible (NIV) (David C. Cook)
• The Children's Bible in 365 Stories (Lion)
The Bible Bottom Line
Are there too many Bibles? Some fear that specialty Bibles hinder unity in the church. Warren Wiersbe, former director of the Back to the Bible radio ministry, notes, "I can now study the Bible through Wesleyan eyes, or through dispensational eyes. This can give us perspective. But it can also fragment." Jo H. Lewis, associate professor of drama at George Fox College in Newberg, Oregon, acknowledges the advantages of updated versions. "They are necessary and have made the Bible much more accessible." But she sees no real replacement for the unifying effect that the King James Version had for 350 years. "The most popular translation, the NIV, is so contemporary that in 10 or 20 years we'll have to have a new one again to be contemporary. The result is that Christians no longer have a biblical language in common."
Publishers admit these are legitimate concerns. But they say their primary concern is to make the Word of God accessible.
As the customer options multiply, Christians can hope that Bible reading will actually increase. Of course, says Warren Wiersbe, spending hundreds of dollars on the most up-to-date products "is no guarantee of anything. It's what you do with it. The bottom line is obedience to the Word of God—not merely a lot of knowledge about the Bible."
Have something to add about this? See something we missed? Share your feedback here.
Our digital archives are a work in progress. Let us know if corrections need to be made.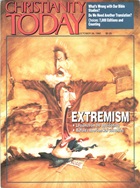 This article is from the October 26 1992 issue.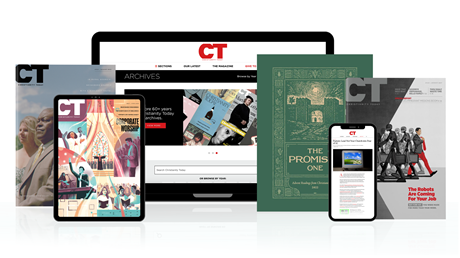 Subscribe to Christianity Today and get access to this article plus 65+ years of archives.
Home delivery of CT magazine
Complete access to articles on ChristianityToday.com
Over 120 years of magazine archives plus full access to all of CT's online archives
Subscribe Now
Pick a Bible—Any Bible?
Pick a Bible—Any Bible?