Missions
Witnessing On The Volga
It was supposed to be the largest evangelistic event ever organized in Russia involving both Orthodox and Protestant churches. However, the Russian Orthodox Church refused to endorse the effort, known as "Mission Volga '92." Nevertheless, church leaders said individuals were free to participate in the event.
The campaign, which was organized by Germany-based Mission Europe, began when a group of 250 Christians embarked on August 23 on a 12-city cruise aboard the Alexander Radishev on the Volga River. At each stop they assisted local churches in large evangelistic outreaches.
Jim Bramlett, a spokesperson for Campus Crusade for Christ, which coordinated the American participation, said he had been told that the governing body of the Russian Orthodox Church had taken its compromise stand "due to some internal disagreements."
Markell Vetrov of St. Petersburg, who has been leading the Orthodox Church in Mission Volga, criticized the participants for the dispute, saying, "We must seek common points with each other."
Leonid Kishkovsky, ecumenical officer for the Orthodox Church in America, said Orthodox leaders view negatively missionary efforts by outside groups, "even when they see evidence that these efforts are not hostile." At the same time, he said, they neither want to be viewed as criticizing the Protestant church or the mission project, nor as jeopardizing Russian Orthodox involvement in the ecumenical movement.
Israel
Unkosher Ads
Evolution is not kosher in Israel, officials of Pepsi Cola discovered earlier this year. The soft-drink company, which had previously observed the Arab embargo, launched its product into the Israeli market with an advertising campaign showing an ape evolving into a modern man carrying a can of Pepsi. "After 10 million years, finally a choice," said the ad's copy.
According to an article in a supplement to the Jerusalem Post, the ad's allusion to human evolution provoked ultra-Orthodox Jews who control kosher licensing, a factor vital to sales of any food or drink in Israel. The ultra-Orthodox believe that, according to the Bible, only 5,753 years have elapsed since Creation. After several days, the time reference was removed from the ad.
Despite protests from advertising agencies and complaints from nonreligious Jews, the ultra-Orthodox continue to heavily influence advertising in public places. In 1990 the Knesset outlawed "excessive" exposure of human anatomy and sexually suggestive photographs in outdoor advertising media. Thus fashion ads, and particularly swimsuit ads, have retreated to the pages of magazines.
Middle East
Palestinians Bring Issues To U.S.
A group of five Palestinian Christians toured 30 U.S. cities in August to raise awareness of continued human-rights abuses against Muslims and Christians in Jerusalem. Among the issues addressed by the group, which included lawyer Jonathan Kuttab and Bishara Awad, president of Bethlehem Bible College, are threats to religious freedom and attacks against, and occupation of, church property. The delegation is concerned over massive Christian emigration from the area. "The Christian church is in danger of being severely weakened," explains Greek Orthodox Father George Makhlouf.
The delegation was sponsored by Mercy Corps, Evangelicals for Middle East Understanding, and the Palestinian Center for the Study of Nonviolence. Its visit coincided with Israeli Prime Minister Yitkhaz Rabin's summit with President Bush, during which Bush agreed to back a $10 billion loan guarantee for Israel. The aid package, if approved by Congress, would help Israel resettle Jewish refugees from Ethiopia and the former Soviet Union.
People And Events
Briefly Noted
Killed: Three men in Far East Broadcasting Company, Inc. (FEBC), Philippines studio, September 22, by two gunmen believed to be Muslim extremists. Radio host and Protestant minister Greg Hapalla, guest spokesman Ambre Al-Hari, and FEBC technician Greg Bacabis were in the announcer's booth when the unidentified gunman barged in and opened fire. Since October 1991, Hapalla had received several death threats from an angry Muslim warning him to stop preaching about Jesus on the air. Though Hapalla did not stop broadcasting, he worked to revise his programming approach in order to make it less offensive to Muslim extremists.
Dropped: Charges against Australian Anglican Bishop Owen Dowling for soliciting male prostitution. Dowling, who heads the Diocese of Canberra and Golbourn, was charged last April after an alleged incident with a male police officer.
Elected: Konrad Raiser, a Lutheran who formerly served as deputy to former General Secretary Philip Potter, as fifth general secretary of the Geneva-based World Council of Churches (WCC). Raiser, who is known as a social activist, is a professor of theology at the Ruhr University in Bochum, Germany, and a member of the Evangelical Church in Germany.
On the air: Evangelical programs to Eastern Europe, from Radio Tirana, the Albanian broadcasting outlet that once aired communist propaganda around the world. The broadcasts began this month and are the result of an agreement signed between officials of the government-operated radio outlet and Trans World Radio, an international Christian broadcasting network based in Cary, North Carolina. The contract will allow the broadcasting of Christian programs to such countries as Bulgaria, Romania, Czechoslovakia, and Turkey.
Have something to add about this? See something we missed? Share your feedback here.
Our digital archives are a work in progress. Let us know if corrections need to be made.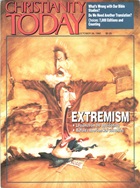 This article is from the October 26 1992 issue.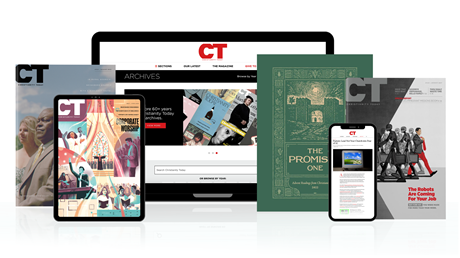 Annual & Monthly subscriptions available.
Print & Digital Issues of CT magazine
Complete access to every article on ChristianityToday.com
Unlimited access to 65+ years of CT's online archives
Member-only special issues
Subscribe
World Scene: October 26, 1992
World Scene: October 26, 1992