ON STAGE
A Multimedia Gospel?
Jesus Was His Name, a multimedia stage event combining 70-millimeter film on an 80 foot-high screen with a live, 58-member cast, is embarking on a tour of 30 U.S. cities. The show, conceived by French film and stage producer Robert Hossein, kicks off a six-month tour on April 6 in Worcester, Massachusetts, and winds up October 24 in Cleveland. Per· formances in most cities—primarily in civic centers and sports arenas—will run two to five days.
Actors on the stage interact with events occurring on the giant screen. The same characters appear to descend from the screen to walk onto the stage, and sometimes into the audience. The actors do not speak, but a time-coded computer soundtrack mixes voices of three narrators and music to tell the life of Jesus. All words are taken from the New Revised Standard Version of the Bible.
"The biblical passages are word for word," says Patricia Kellert, producer for Radio City Music Hall Productions, which bought the rights to the U.S. shows. In all, 34 events are depicted, including the Sermon on the Mount, the miracle of the loaves and fishes, the raising of Lazarus, the Last Supper, the trial before Pontius Pilate, and the crucifixion.
Kellert says tickets will range from $10 to $25, but family and group discounts will be available.
Hossein, a 65-year-old Catholic, is best known for directing the first theatrical production of Les Miserables in 1980.
COURT CASE
Atheists Give Up the Fight
American Atheists has abandoned a fight against Zion, Illinois, over the words In God We Trust in the city's redesigned seal. But Zion Mayor Billy McCullough, a Christian, sees it as a hollow victory, because American Atheists won the first clash over the city's original seal, incorporated in 1900.
That seal contained the words God Reigns, a cross, shield, scepter, and dove. A district court ruled the emblem an "unconstitutional endorsement of Christianity" in 1990. A court of appeals affirmed the decision in 1991, and the Supreme Court refused to hear the case last year.
Last December the city chose a new design, containing the phrase In God We Trust, which the courts have recognized as having a special status.
Meanwhile, Zion has until July to remove its original seal from city street signs, buildings, police cars, stationery, payroll checks, and a water tower. "I'd do it all again," McCullough says. "There's a matter of principle here. The very structure of this country is being attacked. This will have far-reaching effects."
MEDIA
New Film Code Sought
Ted Baehr, president of the Atlanta-based Christian Film and Television Commission, has gathered one million signatures on petitions calling for a new family-friendly movie code. He has been busy recently presenting the petitions—gathered by several Christian organizations—to Hollywood studio executives.
Baehr is proposing a new code whereby movie producers are asked to respect human life, portray romantic relationships without nudity, show restraint in the portrayal of sexual aberrations, and eliminate language that incites bigotry and hatred. The code would be an updated version of one that served as a watchdog on Hollywood from 1933 to 1966. In 1966, the National Council of Churches closed its Hollywood office, and the Catholic church shut down its Legion of Decency office. Within two years, the industry replaced the code with a rating system that spawned R and X films.
Not everyone appreciates Baehr's efforts. Kathy Garmezy, executive director of the Hollywood Policy Center, wrote to Baehr, "Your effort to enforce your own code on others is the kind of censorship that is dangerous for all our futures."
Baehr says he is advocating moral persuasion, not censorship. "What is surprising is that the heads of studios continue to be amazed when movies with Christian themes and wide audience appeal consistently make big money at the box office."
COURTS
Lawyer Resists Unified Bar
Michael J. Tocci is broke, but his conscience is clear.
The 38-year-old lawyer is waging a one-man crusade against New Hampshire's unified bar, which requires every attorney in the state to join the bar association. Tocci says the group is "monopolized by secular humanists and atheists." Paying dues, he says, would be aiding a "philosophy antagonistic to my Christian faith." He also contends the unified bar creates a monopoly that inhibits his right to choose with whom to associate when making a living.
Tocci, a 1987 graduate of Regent (then CBN) University law school, began practicing in 1988, but he and the bar soon became embroiled over membership. Tocci has been suspended from active practice for refusing to pay yearly dues. He owes $1,071 in back dues and late-payment penalties. His suspension is being considered by the state supreme court.
The state bar association has defended the unified bar vigorously. Tocci says the bar has a "cookie cutter," politically correct mentality. Out of money, he and his wife, Barbara, and five children have relocated temporarily to Massachusetts, where he is working for his brother's construction company. Tocci remains resolute. "I got into law to confront the system, not be a part of it."
PEOPLE AND EVENTS
Briefly Noted
An annual U.S. Coast Guard prayer breakfast was canceled days before its scheduled February 9 date after a homosexual congressman complained that Family Research Council president Gary L. Bauer was to be the featured speaker. Rep. Gerry E. Studds, a Massachusetts Democrat, pressured coast guard commandant J. William Kime into calling off the breakfast. Studds chairs the Merchant Marine and Fisheries Committee, which oversees the coast guard. Bauer has been a vocal opponent of the Clinton administration's proposed lifting of the military's homosexual ban.
• "God and the GOP," a new art show at Old Dominion University in Norfolk, Virginia, has sparked dozens of complaints that one of the works is irreverent. The painting, by Austrian Josef Schutzenhofer, depicts Virginia's two most famous religious broadcasters, Jerry Falwell and Pat Robertson. In the picture, Falwell is sitting with his pants down to his thighs, and Robertson has a roll of toilet paper nearby. A television set in the picture displays vulgar remarks. Old Dominion president James V. Koch defends the art and the university's right to display it.
• The Oral Roberts University Board of Regents has picked a successor to the founder of the institution: son Richard Roberts. The younger Roberts has been the school's executive vice-president for the past six years. He will take over as president in May, with father Oral becoming chancellor.
• James Harvey Smith, 56, executive director of the Family Life Counseling Center of Highland Park Presbyterian Church in Dallas and author of Learning to Live with the One You Love, died February 22 after a short illness. He was director of Youth for Christ in Wichita, Kansas, for 13 years beginning in 1959 and had been a YFCI vice-president. He had been a contributing editor to three of CT's sister publications: LEADERSHIP, CAMPUS LIFE, and MARRIAGE PARTNERSHIP.
• Latin American missionary Phil Saint, 80, died in February from injuries suffered in a tractor accident. He had been a missionary to Argentina for 35 years. One of Saint's brothers, Nate, was killed along with Jim Elliot by Auca Indians in Ecuador in 1956.
• Paige Patterson, president of Southeastern Seminary, has been denied membership in a 500-member Southern Baptist congregation in Wake Forest, North Carolina. Deacons of Wake Forest Church voted 16 to 1 on January 24 to deny membership to Patterson, who has been a driving force in consolidating conservative power in the denomination. "This church has been wounded in the Southern Baptist war more than any other church in the Southern Baptist Convention," pastor Tom Jackson said. "Out of 15 million members claimed by Southern Baptists, he is the one person identified as the source of all that pain."
• Trinity Evangelical Divinity School in Deerfield, Illinois, will become the first evangelical school to offer a master's program in bioethics, starting in the fall of 1993. Courses in a two-year program will be taught by faculty members and visiting professors.
DENOMINATIONS
Charismatics Form New Body
What do you get when you cross clerical vestments and fixed creeds with speaking in tongues and words of prophecy? You get the Charismatic Episcopal Church of North America, a denomination formed last year that blends liturgy with spiritual gifts.
The denomination already has attracted 22 congregations—all, so far, from independent charismatic backgrounds.
"We have a hundred serious inquiries right now, 25 of them from Episcopal priests," says Randy Adler, the denomination's first bishop, based at Saint Michael's Charismatic Episcopal Church in San Clemente, California. The denomination traces apostolic succession through both the Anglican and Roman Catholic churches. Congregants number 4,000, in churches from Salem, Massachusetts, to Seattle.
Adler, 47, believes the denomination's convergence of streams—uniting charismatic, evangelical, and sacramental tributaries—is an important move forward. The new organization opposes the ordination of women.
"We're not making any liberal moves to redefine the family," he says. The church uses the Thirty-Nine Articles of Religion and the Book of Common Prayer as primary texts. Adler predicts 100 churches will be in the fold by the end of the year, including 20,000 people in India from a Pentecostal network of 30 churches.
"The Lord loves liturgy in worship, but he also loves charismatic freedom of worship," says Adler. He advises pastors to teach about liturgy for six months, then make a speedy transition.
Have something to add about this? See something we missed? Share your feedback here.
Our digital archives are a work in progress. Let us know if corrections need to be made.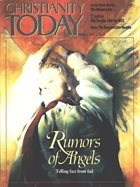 This article is from the April 5 1993 issue.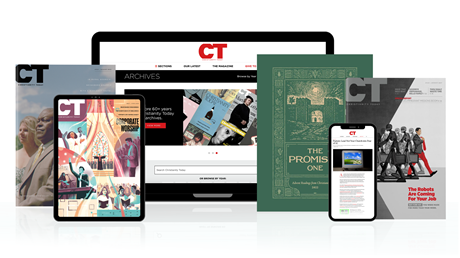 Subscribe to Christianity Today and get access to this article plus 65+ years of archives.
Home delivery of CT magazine
Complete access to articles on ChristianityToday.com
Over 120 years of magazine archives plus full access to all of CT's online archives
Subscribe Now
News from the North American Scene: April 05, 1993
News from the North American Scene: April 05, 1993