Lights flash and rockets flare as you catapult through the galaxy in your small space capsule. The planet Apollyon, the only planet in the galaxy that does not know God, lies ahead. With a little turbulence, you penetrate the eerie atmosphere.
Your ship's captain chooses a city, a different one from last week, and you once again meet the strange yet familiar creatures on this planet.
This city has a big problem: stealing. The forces of good and evil at work seem peculiarly like those on planet Earth, and for a good reason. You are acting out the scenario in a Sunday-school classroom at the Cedar Ridge Community Church in Lanham, Maryland, and Apollyon is really an elaborate stage prop that includes a strobe light.
In recent years, some have asserted that Sunday school is an obsolete concept; others cite statistics to show Sunday school is still a force. Regardless, most church experts and publishers agree that the way Sunday school is conducted is changing. While some larger churches are writing their own children's curriculum, others are substantially adapting current curricula to meet their needs better.
At the forefront is a growing number of mostly seeker-oriented churches (churches that gear at least one service to the unchurched), who are responding to what they see as a need for greater cultural relevance. Though the number of seeker-oriented churches is statistically small, church-growth experts such as John Vaughan of Southwestern Baptist University in Bolivar, Missouri, consider them to be highly influential. What they do often trickles down to other churches. As a result, the traditional image of Sunday school, with one person teaching Bible verses to rows of obedient children, is no longer accurate for many churches.
"Sunday school and church are changing," says Gilbert Beers, president of Scripture Press, a major Sunday-school curriculum supplier. "It's not true that they are dying."
"Sesame Street" kids
The factor of change immediately cited by most church leaders and publishers is the effect of television and modern communications on today's children, which one teacher referred to as the "change-channel generation."
"Because of attention spans with TV and schools, we have to move through our elements quicker," says Tim Ayers, director of outreach at Alpine Chapel, a church of about 400 in Lake Zurich, Illinois, with Plymouth Brethren roots. The church is writing its own children's Sunday-school curriculum. The class begins with a story and moves to puppets, videos, and music. A "master storyteller" shares with the entire group before they break up into small groups.
"Kids want a 'Sesame Street' atmosphere," says Ayers. The idea is to get one major theme across, just as "Sesame Street" is "sponsored by the letters A and B and the number 13.… Break it down to the basics and get it across." The class also involves worship music from a stage, live dramas, crafts, and occasional guest speakers.
Chuck Faber, who is director of small groups at Grace Fellowship Church in Baltimore, Maryland, a theologically conservative nondenominational church with attendance ranging from 1,200 to 1,500 each Sunday, has been at the forefront of the changes. He has implemented programs in two churches that allow kids to choose an activity center and earn points that could be later redeemed at a "store." The format relies on the self-motivation of the kids, with activities ranging from listening centers to week-long activities with parents.
Needy kids
One factor driving change in Sunday school is the increasing number of children from broken homes in attendance, especially at seeker-friendly churches. "Illustrations in curriculum still present a fifties' family, with Mom connected with Dad, or Mom making cookies with a little girl," Faber asserts, noting that many Americans don't fit that model anymore.
Faber says activities that revolve around Mother's Day or Father's Day could be embarrassing for children who lack one or the other. And the linear format of classes that follow a sequential pattern does not take into account children who switch homes every weekend.
More telling is the complaint that traditional curricula are "designed for the kid who already knows the Bible story," as Ayers said. Churches with a large ministry to the unchurched, such as Willow Creek Community Church in South Barrington, Illinois, which draws an estimated 15,000 each week, seem to feel the effects of this most keenly.
"Most seeker kids have no biblical basis," says Sue Miller, who is the director of Willow Creek Community Church's Promiseland, a program from birth to fifth grade for which its own curriculum is being written. "To assume that they can jump into the middle of a traditional curriculum is naïve."
Interestingly, all of the churches contacted for this article have forsaken the single-teacher format in favor of team-teaching, with ratios of around one adult to six-to-eight kids. Miller says that the large number of children from broken homes puts more burden on the small group to nurture, "rather than being bent on [teaching] information." Most of these churches require a year-long commitment from volunteers in order to provide stability.
The small-group format is also seen as beneficial for the teachers and volunteers, however. While they are responsible for their group, they are also part of a larger group that supports and encourages them. Faber thinks the team approach corrects a historical problem within the church of using people and exhausting them.
Faber says teaching "shouldn't be a year out of [teachers'] growth cycle. It should be an accelerated year in their growth cycle."
By Linda Midgett.
Have something to add about this? See something we missed? Share your feedback here.
Our digital archives are a work in progress. Let us know if corrections need to be made.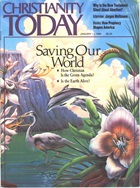 This article is from the January 11 1993 issue.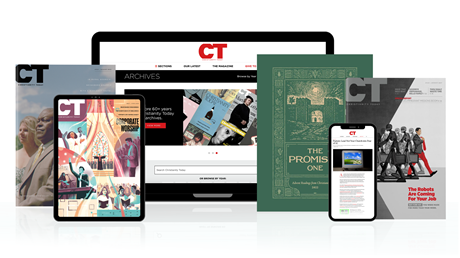 Subscribe to Christianity Today and get access to this article plus 65+ years of archives.
Home delivery of CT magazine
Complete access to articles on ChristianityToday.com
Over 120 years of magazine archives plus full access to all of CT's online archives
Subscribe Now
The Emerging Sunday-School Avant-Garde
The Emerging Sunday-School Avant-Garde