Victims find policies are only a place to start.
Rachel is a member of a denomination that, she says, "has made a valiant attempt" to address the issues of clergy misconduct at the denominational level. But by the time she reported her own sexual abuse, that policy had not been implemented by her local church. As a result, she says, the church mishandled her complaint, causing her additional emotional distress.
Rachel was a respected leader in her West Coast congregation. Not until after counseling did she realize that her pastor's physical relationship with her had been abusive. When the church learned of the abuse, "it had no written policy on how to handle clergy misconduct," she said. The church responded by immediately removing Rachel from her leadership position and confronting her with probing questions.
Rachel later learned that her pastor was known to have abused several women (four of whom were already receiving insurance settlements) from two former pastorates. She also learned that the pastor's peers knew about the abuse and had failed to take action.
CHRISTIANITY TODAY interviewed Rachel and one other abuse victim. Both were given pseudonyms for this article.
Feeling powerless
Susan is a medical professional and used to teach Sunday school in her East Coast church. Her church's denomination also has a policy on sexual misconduct. But after reporting on a pastor's misconduct with her, Susan said, instead of feeling vindicated, she felt powerless, isolated, and that the church did not care.
Susan's case is now being handled by her church's local governing body. Rachel, on the other hand, has taken her case to court.
After years of ignoring the issue, several denominations are adopting sweeping guidelines for coping with clergy sexual misconduct (see "Misconduct Policies Issued"). David Brubaker, head of Conflict Management Services, said, "the church in North America is making significant progress in this area."
The adoption of a denominational policy, however, may not be enough. Deborah M. House, an attorney that represents several abuse victims, says that "for all the great procedures on the books, many local churches still haven't 'gotten it.' "
Misconduct Policies Issued
Here is a rundown of recent action by denominations in developing clergy misconduct policies:
• Christian Reformed Church. Declaration issued at 1992 synod labels abuse a sin, asks local congregations to "adopt procedures for dealing 'immediately and decisively' with alleged abuse among its own leadership."
• Church of the Brethren. Code of ethics approved at 1992 conference includes penalties for a guilty minister that range from probationary supervision to defrocking; suggests districts establish funds for victims' therapy.
• Episcopal Church. Office of Pastoral Development works to train clergy in abuse issues; Office of Women in Mission and Ministry is involved in education, training, and advocacy for victims and also works cross-denominationally through the ecumenical Church Women United; various dioceses have adopted their own policies.
• The Evangelical Lutheran Church in America. Program approved at Church Council last November stresses healing of clerics, training, and prevention; urges denomination's 65 synods to review existing policies and to adopt practices that include these elements.
• Mennonite Brethren, United States Conference. Policy includes definition of misconduct, steps for rehabilitation and restoration of accused; Board of Church Ministries has recommended use by local bodies.
• Presbyterian Church (U.S.A.). General Assembly working paper includes definition of misconduct, theological and ethical reflection, guidelines for adjudicating cases, responses to victims and congregations, employment and reporting procedures, description of Sexual Misconduct Response Team, and sample complaint-processing documents; delegates to 1991 General Assembly voted to advise local bodies to act on components of paper.
• United Methodist Church. Initiatives include staff participation in training held by author Marie Fortune and others and a 1990 study of sexual harassment in the church; policy and procedure statements on harassment, abuse, or misconduct are in various stages of completion in each of the 72 conferences.
The policy gap
Why the gap between denominational policies and local practices? "It is difficult to make a blanket statement," says John Martinson, president of American Association of Pastoral Counselors. "There are some examples where denominational policies make their way into local churches. On the other hand, there are also examples of churches that better deal with the issue than the synod or other official body—there's a broad continuum."
In many denominations, a statement issued at the top is not binding on member churches. It is more a set of recommendations than mandates.
"What local churches do depends largely on leadership within the individual church," says Elizabeth Stellas, program specialist for the Center for the Prevention of Sexual and Domestic Violence. She said policy statements by the Presbyterian Church (U.S.A.), the United Methodist Church, and the Evangelical Lutheran Church in America (ELCA), are well written. Many local churches in these denominations use these statements as guidelines as they develop their own policies. "But the effectiveness of a national policy at the local level is spotty at best."
Abuse cases in courts
In those churches that have failed to bridge the gap between policy and practice, survivors feel betrayed not only by their abuser, explains Nancy Lincoln, a counselor with Pastoral Counselors in Consultation Centers of Greater Washington, D.C., "they also feel betrayed by churches in general."
Stellas says she has never talked to a victim "whose first thought is to sue the church." Some conclude that suing is one of the few choices they have.
"Courts are increasingly willing to consider these cases, and the victims are increasingly willing to bring them," says attorney House. Abusing pastors are not the only ones courts may find legally or financially liable.
Courts are also asking churches to pay, explains Craig Hoskins, staff attorney for the United Methodist Church's General Council on Finance and Administration. "If anything, the church is seen by secular courts as having 'higher duty' in sexual misconduct cases, especially in regard to the protection of minor children."
A church may be found liable if, after its minister is found guilty of misconduct, it is found to have negligently hired or inadequately supervised him, House notes in the United Methodist Circuit Rider magazine.
A church may also be found directly liable if the church itself inflicts damage on the victim. The Oregon Court of Appeals recently found a Lutheran church potentially liable after it caused the victim "extreme distress by requiring her to confront the church congregation in order to pursue her grievance against the minister who had abused her." The finding sets a precedent that may be convincing to other courts.
Insurance limitations
"Many insurance companies in the church market are limiting their coverage for sex-abuse cases, or excluding it altogether," explains John Cleary, general counsel for Church Mutual Insurance Company.
Even some companies that do not limit such coverage are successfully fighting liability in court to avoid being obligated to settle or pay legal costs or damages, he explains.
And Marie Fortune, author of Is Nothing Sacred?, estimates that through the year 2000, the Catholic church will pay about $1 billion in civil law suits in connection with sexual misconduct cases.
The Center for the Prevention of Sexual and Domestic Violence recommends that church sexual misconduct policies be clear, codified, and accessible to church members. It also recommends the placement of victims' advocates and an outside intervention team that includes an abuse survivor.
By Thomas S. Giles.
Have something to add about this? See something we missed? Share your feedback here.
Our digital archives are a work in progress. Let us know if corrections need to be made.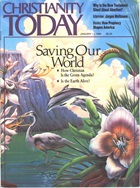 This article is from the January 11 1993 issue.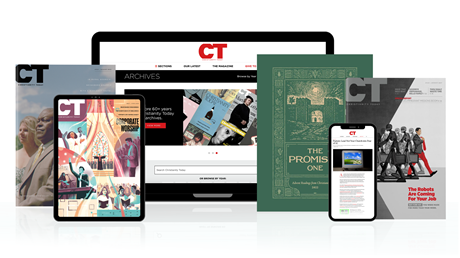 Subscribe to Christianity Today and get access to this article plus 65+ years of archives.
Home delivery of CT magazine
Complete access to articles on ChristianityToday.com
Over 120 years of magazine archives plus full access to all of CT's online archives
Subscribe Now
Coping with Sexual Misconduct in the Church
Coping with Sexual Misconduct in the Church