PEOPLE AND EVENTS
Briefly Noted
Doomsday came and went October 28, and now the leading promoter of the October Rapture date in Korean churches has been charged with defrauding followers of millions of dollars. Pastor Lee Chang-rim, 46, founder of the Mission for the Coming Days church, apologized in the court and in newspaper advertisements for "the social uproar" his prophecy caused. On the date, thousands gathered to await Christ's return, leading authorities to fear mass suicides. Many followers sold their homes, abandoned their families, and turned over their assets to the church. Pastor Lee denied using any of his followers' money for himself.
• In Nicaragua, meanwhile, evangelicals are complaining of "the apparent partiality of the government towards the Roman Catholic church," as stated in a letter last year from Gustavo Parajon of the Nicaraguan Council of Evangelical Churches to Minister of the Presidency Antonio Lacayo. According to Latinamerica Press, though evangelicals compose more than 15 percent of the population, no evangelical holds a significant job in government. Complaints are that the inclusion of Catholic catechism material in school primers and the use of pub-lie funds for church buildings and institutions violates the separation-ofchurch-and-state clause in the country's constitution. A recent decision to tax evangelical activities not dedicated "exclusively to worship" has aggravated the tension.
• Women seeking ordination in the Anglican Church in Australia are celebrating, following a November vote that narrowly approved women's ordination. This vote, similar to that of the Church of England, means that five of the six largest Anglican bodies will now permit women priests. Besides Australia, women can be ordained into the priesthood in Anglican churches in England, the U.S. (the Episcopal Church), Canada, and South Africa; the exception is Nigeria.
• Romeo Celiz, 64, the director of the radio and television broadcast Philippine Lutheran Hour, was shot and killed by an unidentified gunman in Manila on November6.
Celiz had recently been named by the Philippine government to a committee of four people to take over temporary leadership of the Lutheran Church in the Philippines. According to a Saint Louis-based Lutheran Hours Ministries press release, the church had undergone violent struggles over serious theological, financial, and administrative issues.
NEW ZEALAND
Art Exhibit Draws Fire
An art exhibit featuring a Christ figure up to its knees in excrement was the source of controversy in Auckland, New Zealand, during November, drawing criticism from the Catholic diocese.
The exhibit, held at the Outreach Gallery in Auckland, includes a section with a silver cross suspended in urine and a black wooden coffin containing a ripped condom, according to the New Zealand newspaper Weekly Challenge. Both items are labeled with cards carrying anti-God messages.
The artist, Brent Hayward, said in a newspaper article that he did not wish to offend religious people and was simply expressing himself. But Catholic communications officer Lyndsay Freer called the exhibition "grossly anti-Christian." Gallery spokesman Roger Taberner said Hayward's exhibit was one of 21 in an exhibition by unemployed workers, and that its content was not known until it was too late to withdraw.
CHRISTIAN EDUCATION
Catholics Write New Catechism
Four-hundred years after the Protestant Reformation and the Council of Trent, the Roman Catholic Church has released a new catechism to guide it into the twenty-first century. The 500-page document, released 30 years after the Second Vatican Council, focuses heavily on social justice issues. The draft form drew criticism for its uncompromising stands on divorce, abortion, birth control, and euthanasia.
The text, released in French and currently being translated into English, presents some themes in slightly new ways. For instance, it reflects a new sensitivity for the Jewish roots of Christianity, as well as describing "international solidarity" as a moral requirement, and holding up solidarity across social and economic spectrums as a moral ideal. In addition, contemporary modes of biblical scholarship are affirmed as scholars are encouraged to look to biblical times and culture as they seek "to discover the intention of the sacred authors."
PAKISTAN
Christian Given Death Sentence
A Pakistani court has ordered the death sentence for Christian prisoner Gui Masih, 42, based on the sole evidence of one Muslim's word that he blasphemed the prophet Muhammad.
"The only testimony presented against my client was the testimony of the complainant, Mohammed Sajjad [Hussain]," said Masih's lawyer, Ammar Ahmad Khan. "And that can be no basis in law for a death sentence."
Hussain, 21, alleges that in December 1991, Masih made insulting, vulgar remarks against Islam and the prophet Muhammad during a conversation that erupted into a quarrel over differing political and religious beliefs. The quarrel was precipitated by Hussain's comment that Christians must consider Mary to be a woman of ill repute if they believe that Jesus is the Son of God. Masih responded that he had read a book written by a Muslim cleric stating that Muhammad had 11 wives and had married a minor.
The Pakistani law carries a mandatory death sentence for the crime of blasphemy. An appeal is pending.
Have something to add about this? See something we missed? Share your feedback here.
Our digital archives are a work in progress. Let us know if corrections need to be made.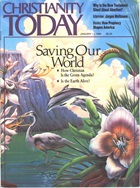 This article is from the January 11 1993 issue.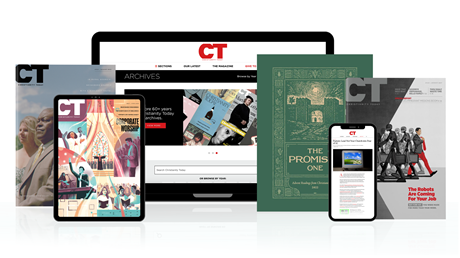 Subscribe to Christianity Today and get access to this article plus 65+ years of archives.
Home delivery of CT magazine
Complete access to articles on ChristianityToday.com
Over 120 years of magazine archives plus full access to all of CT's online archives
Subscribe Now
World Scene: January 11, 1993
World Scene: January 11, 1993