Steve Benson, Pulitzer Prize-winning cartoonist for the Arizona Republic newspaper and grandson of Ezra Taft Benson, prophet of the Church of Jesus Christ of Latter-day Saints (LDS), has resigned from the Mormon church. His high-profile departure caps a year of controversy for the Salt Lake City-based sect.
Despite continuing membership growth worldwide—the church claims it expects membership to reach 9 million by the end of the year—the LDS image has been rocked by unfavorable publicity:
• Last spring Secret Ceremonies, a book by journalist Deborah Laake, made national best-seller lists as it revealed temple rituals and ceremonies. Another book, written by LDS researcher Brent Lee Metcalfe and other church members, has challenged the authenticity of The Book of Mormon, the LDS church's key scripture.
• In August, speculation about the 94-year-old Ezra Taft Benson's physical ability to function as "prophet, seer, and revelator" of the church made national headlines. The elder Benson, who has not spoken publicly in more than three years, has been portrayed as a functioning executive, despite what Steve Benson calls his grandfather's incapacitation. LDS spokesman Arnold Augustin says church leadership is stable despite Ezra Taft Benson's advanced age.
• In September, the church disfellowshiped six people, self-described loyal members who argued for a more liberal view of Latter-day Saints theology, including the worship of a female deity along with a male God. Church spokespersons defend the move, saying the organization must maintain "doctrinal purity."
Decision to leave
For Steve Benson, however, it was intellectual honesty that spurred his move.
"It was a very heart-wrenching and emotionally painful decision," Steve Benson told CHRISTIANITY TODAY in an interview. "My wife and I are lifelong members of the church."
Benson's editorial cartoons have occasionally rapped the LDS church for its attitudes toward women and intellectuals—one showed Mormon prophet Brigham Young driving a wagon emblazoned with "Lay Down Sisters" as a parody of the Latter-day Saints' initials.
Benson says he left the church because of its loss of vision. "I believe that in many respects the modern church has lost the sense of its original destiny and spiritual vitality that encouraged individuals to seek out a personal and profoundly intimate relationship with the divine.
"As the church has become more ossified, there has been an increasing intolerance on the part of the church hierarchy for people to interpret doctrine on their own level."
Benson says church leaders have encouraged members to follow the pronouncements of the current prophet and apostles of the church, who are referred to inside the movement as "the Brethren."
"Any Mormons who suggest they can have a personal relationship with the Savior are determined by the Brethren to be at odds with their pronouncements."
Sounding an alarm
The exit of Steve Benson, which he himself says would have been an "unfathomable" thought three years ago, sends a message to LDS leadership, observers say.
The move "sounds an alarm that intellectuals have about had enough of the [LDS] church's intimidation tactics on its followers," says Sandra Tanner, who left the Latter-day Saints in 1960 and has published numerous books and articles on LDS doctrine. "It was quite a brave move for him, given the Mormon attitude toward former members, that someone with as high a profile would publicly resign."
"The [LDS] church is colossally embarrassed" by Steve Benson's departure, says journalist Laake. "There certainly is a divided church now, and I'm not sure I would have put it that way when I was growing up."
Laake says the departure of Benson and the excommunication of church members who support a greater role for women in LDS offices may leave the Mormon church a house divided.
According to Augustin, the church faces nothing but expansion. "We continue to grow," despite the departures, he says. "There are people out there who are looking for something and finding it in the church."
Of the departure of Steve Benson, Augustin says, "We deeply regret loss of church membership on the part of anyone." The LDS spokesman adds that the church wants all the expelled and resigned members "to come back" into the ranks.
But Steve Benson says he has no intention of returning. "Our decision is definitive." he says. "I am looking forward to enhancing our relationship with the Son of God and our heavenly Father and going where it leads. It's important for all of us to establish a personal relationship with the Savior. I hope I'm just sounding like a Christian."
By Mark A. Kellner.
Have something to add about this? See something we missed? Share your feedback here.
Our digital archives are a work in progress. Let us know if corrections need to be made.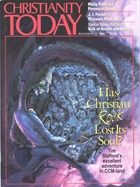 This article is from the November 22 1993 issue.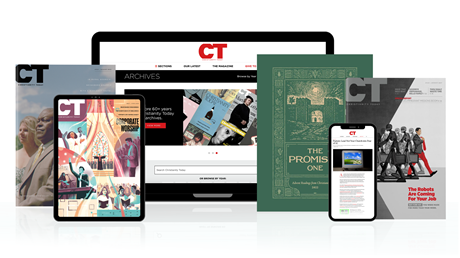 Subscribe to Christianity Today and get access to this article plus 65+ years of archives.
Home delivery of CT magazine
Complete access to articles on ChristianityToday.com
Over 120 years of magazine archives plus full access to all of CT's online archives
Subscribe Now
Latter-Day Saints: Prophet's Grandson Quits Church in Public Protest
Latter-Day Saints: Prophet's Grandson Quits Church ...