Doomsday: The End Of the World—A View Through Time, by Russell Chandler (Servant, 329 pp.; $ 16. 99, hardcover). Reviewed by Mark Galli, the managing editor of CHRISTIAN HISTORY magazine.
Ever heard of the "yeller's sect"? When they read in the Bible that Christ will return with a shout, they interpret it to mean he will come back only if they shout loud enough. So they constantly scream out the Lord's name. Did you know that church father Hippolytus (A.D. 170-236) predicted the world would end in A.D. 500, and that he based his predictions on the dimensions of Noah's Ark? Were you aware that Hal Lindsey, of "The Late Great Planet Earth" fame, was, before his conversion, a Mississippi River tugboat captain?
These are some of the many, sometimes irrelevant but always entertaining, facts we are treated to in Russell Chandler's "Doomsday." It might better be titled "Everything You Wanted to Know About Prophecy and Didn't Even Know You Should Ask."
Chandler, former religion writer for the Los Angeles Times, has been keeping a file on end-of-the-world pronouncements for some time. His book looks both backward, at the history of prophecy and forward, to current prophecies of the world's end. Looking back, he covers, among other topics, American millennialism, William Miller (spiritual father to the Adventists), Jehovah's Witnesses, dispensationalists, and Nostradamus.
We learn, for example, how Joseph Goebbels, Hitler's minister of propaganda, composed thousands of fake Nostradamus verses predicting a German victory in the Second World War and had the Luftwaffe drop them over Belgium and France in 1940. The British countered by dropping the original prophecies that foretold a German loss.
When Chandler turns forward, he examines how people today view the world's end. We are given a review of naturalistic doomsday predictions (comet collisions, nuclear holocaust, eco-disasters); we read about New Age, Native American, Jewish, fundamentalist, and mainline views of the end; we even learn about the millennial dimension of Catholic visitations of Mary.
What is most entertaining is the variety of prophets and messiahs we meet, like Salem Kirban, editor of Rapture Alert Newsletter. In 1981 he advertised "the first toll-free prophecy hotline in the United States." He argues that the advance of the African "killer honeybees" moving north from South America presage the fifth trumpet of Revelation 9, "when for five months people are subjected to the painful stings of a new strain of locusts." Chandler wryly notes, "Of course, bees are not locusts"—which is his standard response to the many predictions he discusses: attention to facts mixed with mild sarcasm.
Chandler's journalistic overview reminds us of how central millennialism has been to Christian and quasi-Christian thought. And the relevance of Chandler's excursion through the history of end-times prophecy may increase over the next six years. As happened at the end of the first millennium of the Christian era, we are likely to be treated to more and more prophecies of the world's end, many of which will be based on the Bible, some of which may be propagated by respected, even orthodox Christians.
Chandler implies, rightly, that they are likely to be mistaken. So we are not to panic, not to fuss; the church has weathered false predictions before. Or, as Chandler puts it, indirectly quoting humorist Dave Barry: "Well, the doomsayers have goofed, but, hey, it's not the end of the world!"
That last quotation, though, symbolizes the major flaw in the book: Chandler pushes the envelope of flippancy too far at times, which may suggest to some that he is making light of a profound and glorious doctrine. A careful reading shows he is not, but his tone belies his intent, which, at points, sabotages his message. Still, Chandler reminds us that we are wise to be skeptical of those who predict an imminent end, even as we continue to pray, "Come, Lord Jesus. Come."
ctjul94mrw4T80185619
Have something to add about this? See something we missed? Share your feedback here.
Our digital archives are a work in progress. Let us know if corrections need to be made.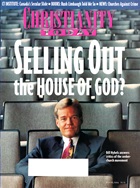 This article is from the July 18 1994 issue.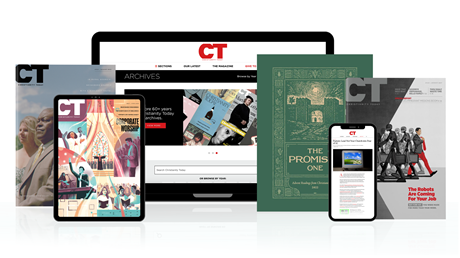 Annual & Monthly subscriptions available.
Print & Digital Issues of CT magazine
Complete access to every article on ChristianityToday.com
Unlimited access to 65+ years of CT's online archives
Member-only special issues
Subscribe
Is the Fat Lady Singing?
Is the Fat Lady Singing?