Not least among the ironies of the United Nations' population conference was its location in Egypt, the land in which Israel became a great nation as God's people multiplied. This time there was no exodus, as population experts and bureaucrats hammered out a program that will use Western money to "control" population growth.
What was Cairo really all about? The preconference hype suggested it would be the most important gathering of our lifetimes. (See "Worldwide Abortion Set Back in Population Debate," p. 82.) With 11,000 people representing 180 countries and five billion people worldwide, the opportunity for the event to become a latter-day Tower of Babel was very real. Yet, at one level, a historic consensus emerged, affirming that: national and personal self-determination are essential global freedoms; balancing worldwide population growth must go hand in hand with appropriately developing the earth's resources; abortion is unacceptable as a method of family planning; and women's literacy and health are key in achieving sustainable development. This consensus gives encouragement to all biblically mindful peoples.
However, at a deeper level, the Cairo conference was about more than abortion and population targets. For Christians looking at the complex picture, the event was all about the worldwide spread of post-Christian values, and evangelicals need to confront this larger issue by raising four questions.
First, the global question: Is population growth a problem? To baby boomers, whose social conscience was formed in the sixties and seventies, this question seems most pressing. We were told that Thomas Malthus, the doomsday demographer of two centuries ago, was basically right: population growth would outstrip our ability to feed ourselves. We were instructed that Malthus was too quick on the draw, but in the late twentieth century his prophecies would hit home.
In fact, food production has grown faster than population. Human ingenuity has not run out of steam. Yet, the argument has begun to turn ecological with the "carrying capacity" of our planet replacing the threat of famine as a leading rationale for population limits. Predictably, crowded-planet rhetoric has been countered by rhetoric of another kind: Did you know that there is room in Texas for everyone in the world, each having the living space of the average American family? (Good luck, Governor Richards.) But this rhetoric is no more helpful than the doom-mongers'. There must be some limit to the numbers we can accommodate.
Development, of course, itself helps to stabilize population, as does women's education. The importance of the numbers question is partly to set a context for these factors. Should we-must we-also tackle the issues head-on? And how do we really feel about coercive methods-which are plainly proving effective in the People's Republic of China?
GO FORTH AND MULTIPLY?
Second, we have the micro questions for us and our families-the Bible questions: Does "go forth and multiply" give us any alternative? To what extent is contraception a Christian option? The point has often been made that the Genesis command is to fill, not overfill, the earth. But since the first argument is focused on the capacity of the earth, that does not really help.
The biblical comfort that children are a blessing from God is hard to reconcile with macro arguments to determine the openness of a marriage to fruitfulness in the begetting and bearing of children. And that, of course, is the context for the question of contraception. Whether our conscience focuses on "natural" family planning or takes in barrier and perhaps other methods, the doctrine of marriage requires us to be open to God's gift of children-not as many as possible, not equally open on every occasion of intercourse. But certainly not taking it upon ourselves (barring exceptional circumstances) to choose childlessness and in the process sunder the twin purposes of sex. The contemporary absorption with sex as recreation has deceived us into thinking it is somehow noble to induce barrenness. It is neither noble nor godly.
The third set of questions run broader. The social and sexual ethics of Cairo is that of the liberal Western elite, for whom "satisfying" sex lives (meaning, "what I find satisfying") have become a human right, for whom "couples" have replaced marriages, and above all, for whom the only norm of family life is that there is none. These profound denials of the patterns that have shaped our own societies, and that are precious in many nations, are the basis of a new colonialism, which at Cairo received a well-deserved slap in the face. The continuing dominance of the West gives inordinate opportunity to its cultural elite to shape the values of the world in its own post-Christian image. These secular missionaries, despite all their talk of pluralism and respect for aboriginal cultures, are hell-bent on spreading such blessings as adolescent sexual liberation and, of course, abortion packaged with other "reproductive rights."
Which, finally, raises the question of evangelical involvement in public policy. The amazing growth and culture-defying survival of postwar evangelicalism has borne little fruit in the public life of our nation. It was the Vatican, with Islamic support, who went toe-to-toe with the UN-U.S. at Cairo, and praise God they did. It may well have been the most significant setback in recent years to those wanting to remove any sense of the sacred from reproduction issues. Yet, if around one-third of the American people are evangelicals, why did this brave stand come largely from those we often consider outsiders? If it achieves nothing else, perhaps Cairo will be a wake-up call to us.
As social policy is made on the world scale under the leadership of the liberal, post-Christian West, we who have another vision must face the public-policy agenda with biblical insight, sustained intellectual seriousness, and the empowerment of the Holy Spirit that we may sprinkle salt around God's sorry world.
********************
Nigel M. de S. Cameron is associate dean for academic doctoral programs at Trinity Evangelical Divinity School in Deerfield, Illinois, and editor of Ethics and Medicine.
Have something to add about this? See something we missed? Share your feedback here.
Our digital archives are a work in progress. Let us know if corrections need to be made.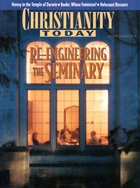 This article is from the October 24 1994 issue.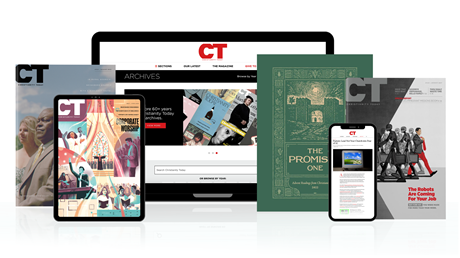 Annual & Monthly subscriptions available.
Print & Digital Issues of CT magazine
Complete access to every article on ChristianityToday.com
Unlimited access to 65+ years of CT's online archives
Member-only special issues
Subscribe
EDITORIAL: Cairo's Wake-up Call
EDITORIAL: Cairo's Wake-up Call