FOCUS ON REFERENCE
"Dictionary Of Scottish Church History And Theology," organizing editor, Nigel M. de S. Cameron; general editors, David F. Wright, David C. Lachman, and Donald E. Meek (InterVarsity Press, 906 pp.; $79.99, hardcover). Reviewed by Mark Noll, McManis Professor of Christian Thought at Wheaton College, Wheaton, Illinois.
The rich church history of Scotland has long needed a systematic effort to chart its ways. That history is exceedingly full—from the dedicated Celtic missionary-monks who came to Iona in the sixth century, through John Knox and his reforming colleagues (in battle royal with the Roman Catholic Mary Queen of Scots) in the sixteenth century, then more than three centuries of serious-minded Protestant civilization, and finally to the heavily secularized present, when Roman Catholics are again the largest churchgoing denomination in that nation. The new "Dictionary of Scottish Church History and Theology"—with more than 2,000 articles by nearly 400 writers—succeeds splendidly at charting that history.
The project was sponsored by Ruderford House, an Edinburgh study center organized primarily by evangelicals in the Presbyterian Church of Scotland, but it is exceedingly fair-minded to all groups that have taken part in Scotland's religious history. The Dictionary's many informative articles on Roman Catholic individuals and institutions, for example, are mostly written by Catholics themselves, who provide welcome counterpoint in what is otherwise a largely Protestant story.
ILLUMINATING HISTORY
For Protestants, especially those with any connection to the Presbyterianism that so long dominated Scotland, the book can only be fascination. Its articles on individuals contain basic information and many interesting details on the great lights of Scotland's Christian past. A superb article on David Livingstone (1813-73) shows, for example, how valiantly he struggled against the slave trade that still ravaged Africa during his lifetime, but also provides the little-known information that one of Livingstone's sons lost his life fighting for the North during the American Civil War. The article on Peter Marshall, who eventually became the renowned minister of the New York Avenue Presbyterian Church in Washington, D.C., reveals that he was decisively pushed to the ministry by Eric Liddell. And Liddell turns out to have been a person of even more humble integrity as a missionary in China than he was as the track star of "Chariots of Fire." Similar treasures lie in wait for Scotland's many influential ministers and its unparalleled line of ardent devotional writers (a book by one of these, Henry Scougal's "Life of God in the Soul of Man," was instrumental in the conversion of George Whitefield in the eighteenth century and continues to draw readers to Christ in the late twentieth century).
The "Dictionary" is just as good on writers such as Robert Burns, Sir Walter Scott, and George MacDonald (who did not remain within Prebyterian orthodoxy, but whose works were everywhere marked by it); the missionary pioneers of the nineteenth century, such as Alexander Duff in India and Robert Moffat and Mary Slessor with Livingstone in Africa; and the many immigrants who played a leading role in the churches of their new countries (such as John Witherspoon and James McCosh, both of whom became president of Princeton College; John MacKay, who was president of Princeton Theological Seminary; Alexander Campbell, founder of the Churches of Christ, and John Strachan, Canada's great early Anglican leader).
The work is authoritative because the editors got the best people for the job. Andrew Walls, who directs Edinburgh University's Centre for the Study of Christianity in the Non-Western World, provides a comprehensive article on Scottish missions and missionaries that is as masterful in detail as it is clear-eyed in assessing the weaknesses as well as the strengths of Scottish missionaries. Donald Meek, professor of Celtic at the University of Aberdeen, provides a number of magisterial articles on the Highlands and on the use (or sometimes nonuse) of Gaelic in winning the Highlands from paganism to intense Protestantism. David Wright (New College, University of Edinburgh) offers scores of articles from the length and breadth of Scotland's history that are engaging as well as authoritative.
The volume also provides the guidance that outsiders need to fathom the complicated past of the various Presbyterian bodies that have contended against unbelief, and often against each other, in Scotland—from the Kirk (or established Church of Scotland) through AntiBurgher, Associated, Burgher, Covenanter, Free, New Light, Old Light, Reformed, Relief, Secession, United, United Free, United Secession, and Wee Free variations. It is sobering that each one of these designations, and a few more not mentioned, is the product of deeply held convictions and that each arose from an agonizing schism, a joyous reunion, or sometimes both at the same time.
The book's breadth is one of its greatest strengths. Solid essays are here on (in only a partial list) architecture, the arts, Bibles, the Celtic church, Christology, church and state, theological education, hymns, marriage, periodicals, preaching, sabbatarianism, philosophy, the Westminster Assembly, witchcraft, women as missionaries, and worship. In a special category are highly informative essays on Scottish influences in Australia, Canada, Ireland, New Zealand, and Wales.
STORIES THAT INSTRUCT
Even someone who has no special interest in Scotland will welcome this book, for its pages contain countless absorbing tales, both exemplary and admonitory. Of the latter, it shows repeatedly how theological high-mindedness can shift to self protective pettiness at the drop of a presbyter's hat. Of the former, it records several instances of nearly supernal courage.
None of these is more moving than the story of the Covenanter martyr, 18-year-old Margaret Wilson, in 1685. When Wilson was sentenced to death by drowning with an older widow, Margaret Lauchlison, for refusing to swear an oath to the king, the two were tied to posts on the shore. Wilson was placed closer to land so that as the tide advanced and she saw the waters overcoming Lauchlison she might (so the authorities hoped) recant and take the oath. But as the sea swept over Lauchlison, Wilson only waited patiently and said, "What do I see but Christ wrestling there?"
For such accounts of such people, this book is more than worth the price.
Have something to add about this? See something we missed? Share your feedback here.
Our digital archives are a work in progress. Let us know if corrections need to be made.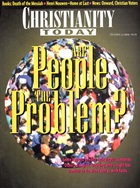 This article is from the October 3 1994 issue.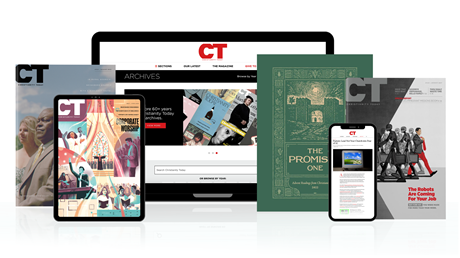 Annual & Monthly subscriptions available.
Print & Digital Issues of CT magazine
Complete access to every article on ChristianityToday.com
Unlimited access to 65+ years of CT's online archives
Member-only special issues
Subscribe
BOOKS: Great Scots
BOOKS: Great Scots