In his August 1993 presidential convocation address to Southern Baptist Theological Seminary in Louisville, Kentucky, R. Albert Mohler, Jr., called the institution's framework "evangelical, Reformed, biblical, and orthodox" and cited historic documents saying professors must subscribe to "the fundamental principles of the gospel" or face removal by the board.
This spring, less than two years later, Mohler, 35, is locked in an emotionally bruising battle with Southern's faculty and students over academic freedom, Southern's future, and which principles are "fundamental" to the gospel of Christ.
The battle began in March when Mohler fired Diana Garland as dean of the seminary's Carver School of Church Social Work, a 10-year-old program and the nation's only accredited master's in social work program run by a seminary, after Garland publicly criticized Mohler's leadership.
In a lengthy statement, Garland faulted Mohler for refusing to hire David Sherwood of Gordon College in Wenham, Massachusetts, because the respected social-work professor would not exclude women from pastoral ministry.
This clash at Southern, the oldest of all Southern Baptist Convention (SBC) seminaries, highlights ongoing SBC struggles between moderates and conservatives. The conflict in part pits those who favor scrupulous academic freedom for professors against others who assert that a seminary must ensure that its faculty does not waver on certain Christian traditions and teachings.
MOHLER'S CRITERIA: Mohler says he will remain steadfast in hiring faculty, based on his reading of the seminary's confession of faith-the Abstract of Principles. Mohler's criteria include an affirmation of the exclusivity of the Christian gospel and opposition to three things: homosexuality, women in the pastorate, and abortion, none of which the Abstract of Principles had explicitly opposed.
A faculty committee criticized Mohler's handling of the Garland case as heavy-handed and insensitive, accusations he dismisses as inevitable when strong moral stands are taken. "I offered the dean an orderly manner of addressing her cause before the board of trustees," Mohler told ct. "She chose instead to take this into the public arena."
Garland, who remains a tenured social-work professor at Southern, says she felt she had no choice after reaching an impasse with Mohler on hiring Sherwood and future social-work professors. In a March 20 letter to students, she warned that Carver could lose accreditation if it did not meet the six-faculty minimum required by the Council of Social Work Education. Mohler's offer to let the Sherwood case be reviewed by trustees would not have produced a decision until October, too late to fill the faculty vacancy to sustain accreditation, she argued. Mohler told ct the vacancy could have been filled in time. Garland's letter went on to warn that academic freedom at the school was threatened.
"The issue is not just the Carver school, but the entire seminary," Garland told ct. "There is no room for diversity, even on the personal viewpoints that are not related to the confessional stance of the institution."
Mohler says, "I will not accept that a person can teach in good conscience what one does not hold as conviction.
"I hold to the traditional understanding based on Scripture that women should not serve in the office of pastor," Mohler says. "But we are not seeking to deny evangelical authenticity to those with whom we disagree on this position."
On April 18, Southern Seminary trustees voted to affirm "both the process followed and the actions taken" by Mohler in firing Garland. The board also voted to support Mohler's request to consider hiring only conservative faculty and staff who can "relate constructively to the institution, its policies, and administration." Trustees amended the faculty manual to prohibit teachers from using class time or any forum designed to instruct "for the purpose of undermining or obstructing the policies of this institution."
In addition, Southern's trustees, facing up to enrollment and giving declines, voted to cut expenses by $900,000 and offer early retirement to faculty and some staff as well as increase certain student fees. The school's gift income is below budget goals by $200,000. The 1996 budget will be $17.3 million.
STUDY COMMITTEES: Carver will not receive new students for the 1995-96 school year, in order, Mohler says, "to focus upon continuing students as they progress through the program." Folding the Carver school is "unforeseen at present," he says, but social work and theological education are "not absolutely congruent at all points." On April 18, trustees formed a five-member committee to study the Carver school.
Thirty-seven of 65 Southern faculty signed a resolution supporting Garland's stance. A seven-member faculty committee issued another statement, saying that Mohler, upon arrival at Southern, failed to communicate his additional hiring criteria to faculty. "This pattern of failed communication and insensitivity has brought every aspect of the seminary into a virtual state of crisis. Everywhere we turn, we see acute problems."
However, Mohler told ct, "I do not believe the problem is a failure to communicate. They do not like what has been communicated."
ctmay95mhg5T60545508
Have something to add about this? See something we missed? Share your feedback here.
Our digital archives are a work in progress. Let us know if corrections need to be made.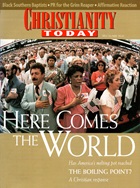 This article is from the May 15 1995 issue.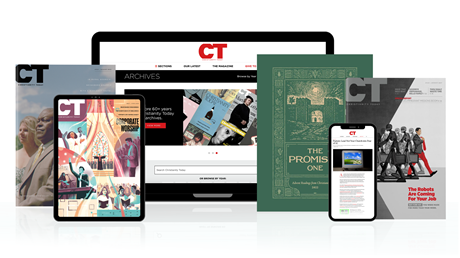 Annual & Monthly subscriptions available.
Print & Digital Issues of CT magazine
Complete access to every article on ChristianityToday.com
Unlimited access to 65+ years of CT's online archives
Member-only special issues
Subscribe
Dean's Dismissal Draws Faculty, Student Protests
Dean's Dismissal Draws Faculty, Student Protests